Chinese Zodiac Rooster: Significance, Traits, Compatibility & Predictions 2021
Significance of Rooster Chinese Zodiac:
As we progress through the zodiac, we come to the most vocal of all: the well-dressed and hardworking Chinese Zodiac Rooster. Since the Rooster couldn't swim or fly across the river during the Jade Emperor's great race to decide the animals of the zodiac, he had to make a deal with the Sheep and the Monkey.
The Monkey and the Rooster rode on the back of the Sheep as it swam across the water. The Monkey used its hands to clear any reeds in their direction, and the Rooster kept time with its powerful voice. They agreed, in a proper diplomatic fashion, that the Sheep should be ranked eighth because it did the most labour, and the Monkey should be ranked ninth because it brought in the most action after the Sheep. Rooster gratefully accepted the tenth spot and became the zodiac's 10th animal.
Year Of The Rooster
If you were born in the years 1933, 1945, 1957, 1969, 1981, 1993, 2005, 2017, or 2029, you are born in the year of the Rooster. All of these are Chinese zodiac rooster years 12 years apart. It should be noted that the Chinese zodiac is based on the Chinese lunar calendar, which starts in late January or early February. For example, since Chinese New Year falls on January 23rd in 1993, anyone born before that date is in the Year of the Monkey rather than the Year of the Rooster.
Chinese Zodiac Rooster Traits
Strengths Of Chinese Zodiac Rooster
"Visionary, creative, meticulous, outgoing, qualified and self-sufficient."
Rooster is the Chinese zodiac sign that represents faith and intellect, as per traditional Chinese zodiac study. People born in the Year of the Rooster have a lot of personality traits in common, such as being sensitive, distinct, clever, and sincere. Their best trait is that they are strict with themselves.
Chinese Rooster symbol natives are thoughtful people with a personality that is defined as truthful, intelligent, interactive, ambitious, competent, and warm. Their main attributes are high self-esteem and a lack of reliance on others. They like to dress up because the majority of them are born attractive. Chinese Roosters have a fast wit and a fiery temperament. They enjoy being busy and tidy. They are wary of falling behind others due to their good enterprise and conscientiousness, and they despise slackers. They always complete tasks in the order in which they were planned. They are more effective when they have a well-organised mind. They will still come up with unique ideas and solutions for the company's growth when at work.
Weak Sides Of Chinese Zodiac Rooster
Impatient, overconfident, impressible, and preachy are all words that come to mind when I think about you.
Many born in the Year of the Rooster will be excited about anything for a short period of time before becoming impassive. They are sometimes quirky and have trouble relating to others. They are critical and believe that they are always right, so they are usually reluctant to consider other people's advice but enjoy lecturing others. Their feelings, like their fortunes, swing from extreme high to extreme low in a short period of time. Chinese Zodiac Rooster people have positive qualities, but they can also be selfish, caustic, overly outspoken, and narrow-minded. They will make significant strides if they can overcome their arrogance and speak honestly.
Chinese Zodiac Rooster Elemental Traits & Fortunes
The 12-year animal cycle, as discussed in our initial post, is part of a much larger 60-year elemental cycle, which means that each year of the zodiac is also assigned an aspect. People born in 1945 or 2005 are born in the Year of the Wood Rooster, which means they are both energetic and gentle, but they may be overly optimistic and unpredictable. The Fire Roosters, who were born between 1957 and 2017, are known for being dependable, punctual, responsible, and extremely hard working at work.
Anyone born between 1969 and 2029 is an Earth Rooster, which makes them generous, lovely, dependable, and especially common with their peers. Metal Roosters are people born in 1921 or 1981 who are determined, courageous, perseverant, and vigilant. Finally, the Water Roosters of 1933 and 1993 are astute, gentle, and caring.
Lucky Signs & Symbols In Rooster Astrology
Anyone born in the Year of the Rooster should always look out for the numbers 1, 3, 5, 7, 8, and 9. Five, seven, and eight are positive omens, but one, three, and nine are definitely evil! Gold, brown, and yellow are the lucky colours, while white and green should be avoided at all costs.
Chinese Zodiac Rooster Compatibility & Overall Analysis
Best Compatible With Chinese Zodiac Rooster
Dragons, Snakes, and Ox are the most compatible.
Dragon's achievements make Rooster proud, so the Rooster is able to help him from behind.
Roosters will talk about life and pursue their dreams with the help of a Snake.
The Rooster's attitude complements the Ox's integrity and independence well. Their bond becomes stronger over time. Know More
Least Compatible With Chinese Zodiac Rooster
Least Compatible: Rabbit, Dog, and Rooster are the animals that are least compatible with each other.
The Rabbit and the Rooster have a tense relationship. They hold opposing viewpoints and are unable to communicate effectively.
The bond between Roosters and Dogs is icy. It's tense, despite their ability to tolerate each other.
Chinese Zodiac Rooster Men
Are intelligent, competent, critical, forthright, and decisive, with excellent organisational skills. The snobby male Roosters are unafraid to call out aggression and critique harshly, and they strive for excellence in everything they do. Whatever they do, they will adhere to the existing rules and will be unable to comprehend those that do not comply. They would do whatever they could to assist.
Male Roosters are good with money in everyday life, and they will pinch pennies on household expenses to make ends meet. They enjoy dealing with a variety of difficult tasks as housekeepers and are capable of completing the tasks assigned to them. When things get too complicated or difficult, they may become emotional and lose their cool.
Chinese Zodiac Rooster Women
Are unadorned, realistic, sensitive, concerned, and thoughtful. In general, they are family-oriented and provide excellent treatment for their loved ones. Women born under the Rooster sign are always passionate and striving for perfection, but they are more realistic than men and are not boastful or conceited. Instead, they take decisive action and never make mistakes. They are, however, sentimental, vain, and verbally careless, which is the most significant barrier to social interaction.
Rooster women are attractive and realistic in their daily lives, and they are the traditional charming lady who can double as a secretary and a chef. They are delicate and hardworking, but they can manage to handle work and life without being irritated at home or in general. Rooster women are efficient workers who seldom bring work into their lives.
Zodiac Rooster Overall Analysis
Chinese Zodiac Rooster Career:
Roosters are highly driven and competitive people, which makes them well-suited for a variety of professions such as broadcasting, sales, hospitality, hair and beauty, public relations, agriculture, sports, teaching, journalism, nursing, the military, the police force, and the fire department.
Rooster Overall Health
The health of the Roosters is average. This ensures that there are no major illnesses present, but minor issues are unavoidable.
The Roosters cannot afford to be reckless. They aren't necessarily the healthiest, and external factors may have a significant impact on their health.
Picky eaters are popular among all zodiac signs, but Roosters are notably so. They're still picky about the foods they eat. Their mood has an effect on their eating habits as well. Since they are prone to mood swings, this can lead to digestive issues.
Fixing Roosters' bad habits and oversensitive personality is the only way to keep them safe.
2021 Predictions: Rooster in the Chinese Year of the Ox
Though the Rooster fortune in 2021 places lower among the twelve Chinese zodiacs, they will be able to turn things around at critical junctures. People born under the Chinese zodiac sign of the Rooster will continue to advance in their careers. Furthermore, given their lack of fortune in wealth, they should concentrate on reliable sources of income. For single Chinese rooster zodiac persons, note in mind that personality, rather than appearance, is the only criterion to consider when selecting a partner. Finally, Roosters should maintain their physical and mental health this year.
Indeed, several problems in 2021 can be avoided if Roosters can overcome their impulsive nature and halfhearted attitude. Meanwhile, they must carefully manage their interpersonal relationships in order for those who assist them while they are in need.
Chinese Zodiac Rooster: Career Predictions 2021
"Resolve workplace issues and advance your education."
This year, people born under the Chinese zodiac sign of the Rooster may have disagreements with their co-workers. They do not have to take it personally, as both sides make decisions for the good of the business as a whole. Furthermore, female Roosters can struggle to strike a balance between work and family. To reduce tension, they should discuss their concerns with their husbands on a regular basis and optimise their daily schedule. More specifically, both new and seasoned Roosters employees can take advantage of on-the-job training opportunities.
Chinese Zodiac Rooster: Money and Finance 2021
"Maintain a steady source of income and be wary of financial fraud."
The Rooster fortune forecast for 2021 indicates that their fortune in wealth is neither too good nor too bad. In most situations, their savings are mostly derived from their stable employment. As a result, they'd do well to work hard and earn higher performance-related pay. People looking to make money in a different way can try some less risky wealth management products or start a side business. A word of caution: they should make their goals financially attainable and not be taken in by the almost unreasonably profitable services, which might be a fraud.
Chinese Zodiac Rooster: Love Predictions 2021
"Fall in love with your dream partner and be grateful for their commitment."
The Rooster's fortune in 2021 indicates that their love and relationships will be prosperous. Single Roosters can easily attract the opposite sex due to their outgoing personality. They should consider the compatibility of characteristics when determining whether or not to start a relationship with others. Married Roosters maintain a harmonious marital arrangement and do not take for granted what their wives or husbands have done for them.
Chinese Zodiac Rooster: Health Predictions 2021
"Mental stress may be relieved by maintaining good health."
This year, they are unlikely to be diagnosed with major diseases. In the event of an incident or injury, kids and the elderly should go outside with their superiors. Rooster students and workers should not overwork themselves, and it is always necessary to maintain a healthy diet and a daily schedule. Furthermore, in 2021, similar emphasis should be put on their mental health. They are advised to take a trip as an escape from the stresses of life if they are under a lot of academic or job pressure.
Rooster Chinese Zodiac: Conclusion
Though roosters are well-known for their arrogance, there is much more to these songbirds than their good looks and characteristic strut! Those born under the Rooster sign are thought to be exceptionally hard working, independent, capable, warm-hearted, active, humorous, influential, talkative, straightforward, truthful, and loyal. Chinese zodiac rooster natives are well-known for their physical attractiveness and desire to be the centre of attention. They excel at large social events due to their charming appearance, as per rooster astrology.
Having said that, Rooster's strong points are also its weaknesses. Their good looks and abundance of talents make them arrogant and boastful, and their endless desire for publicity can easily frustrate everyone near them. Chinese Zodiac rooster natives are very sensitive and susceptible to stress and mood swings. They can appear selfish, excessively critical, impatient, and narrow-minded due to their superior attitude.
Let's find out with Rooster Horoscope 2021. 
Read More…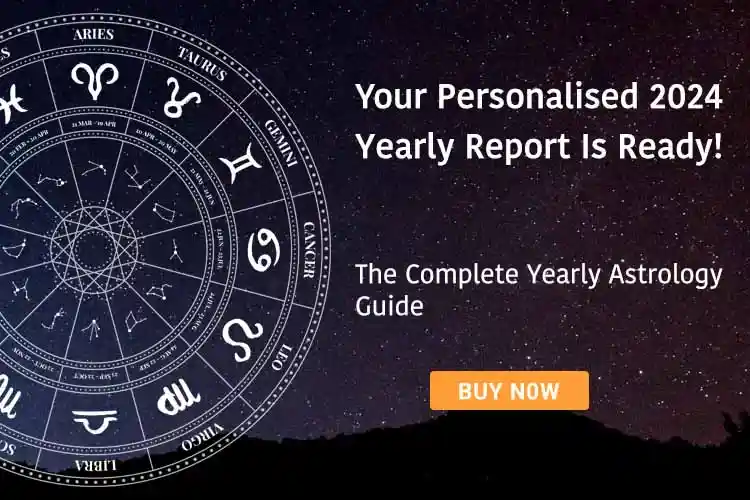 Share Your Problem, Get Solutions