Chinese Zodiac Dragon: Significance, Traits, Compatibility & Predictions 2021
Chinese Zodiac Dragon: Significance
The noble and illustrious Dragon, the Chinese zodiac's fifth animal, is perhaps its most legendary member. The Emperor was puzzled when the Dragon did not come first in the great race across the river. The Dragon could, after all, easily fly across the river. The good-hearted Dragon had found a village on fire and had raced over to extinguish the flames before returning to the chase. As a result, he came in the fifth position and was designated as the fifth animal of the zodiac.
Years Of The Dragon Chinese Zodiac
If you were born in the years 1928, 1940, 1952, 1964, 1976, 1988, 2000, 2012, or 2024, you were born under the zodiac sign of the Dragon. It's worth noting that the Chinese zodiac is based on the Chinese lunar calendar, which starts in late January or early February. For example, in the year 2000, Chinese New Year fell on February 5th, so anyone born before that date was born in the Year of the Rabbit, not the Dragon Zodiac year.
Chinese Zodiac Dragon Traits & Characteristics
Strengths Of Dragon Zodiac
Dragon Chinese zodiac personality has many flaws. People born under the Dragon sign are lively, intelligent, enthusiastic, and excitable. They are frequently leaders who strive for perfection. They Are Not Discouraged When They Face Difficulties. Chinese Zodiac Dragon people are Gracious, Loving, And Conscious Of Their Image. They are typically ambitious and have a creative personality. Hypocrisy, gossip, and slander are all things they despise. They are not afraid of challenges, but they despise being used or manipulated by others.
Weaknesses Of Dragon Zodiac
They can be self-absorbed and restless, and dragon women can be arrogant. Since they are crazy, tactless, aggressive, judgmental, and impractical, 'dragons' are often unable to control their emotions. They may be unsure about the future. They have plenty of romance in their lives, but they seldom offer true love. As a result, they rarely express disappointment in love. They may be critical of others' work inefficiency. They have an inclination to overindulge and are unable to withstand setbacks that cause them to flee. They would have a better future if they can overcome these flaws.
Chinese Zodiac Dragon: Elements and Fortunes
Dragon Zodiac: Chinese Elemental Cycle:
The 12-year animal cycle is part of a much larger 60-year elemental cycle, as we discussed in our introduction to the Chinese zodiac, implying that each year of the zodiac is also assigned an aspect. People born in the Year of the Wood Dragon Chinese zodiac, whether in 1964 or 2024, are more introverted, less optimistic, but extremely talented. The 1976 Fire Dragons are known for being intelligent and easygoing, but they are notoriously unreliable.
Earth Dragons are people born in 1928 and 1988 who are extremely intelligent, ambitious, and hardworking.Metal Dragons, those born in 1940 and 2000, are known for being sincere and straightforward, but they can also be volatile, changeable, and moody. Finally, the 1952 and 2012 Water Dragons have a vivacious, determined, and perceptive demeanour.
So, if you were born in the Year of the Dragon, try not to burn too many bridges with your fiery temper!
Dragon Chinese Zodiac Fortunes
The numbers 1, 3, 6, 7, 8, and 9 should be remembered by dragons. The numbers one, six, and seven will bring you good luck, but the numbers three, seven, and eight will bring you catastrophe! Your lucky colours are gold, silver, and greyish white, while blue and green bring you bad luck.
Chinese Zodiac Dragon: Compatibility
Best Compatible With Chinese Dragon Zodiac
Rooster, Monkey & Rat
Roosters and dragons are the most compatible. During difficult times, the Rooster will look up to the Dragon and offer sincere encouragement.
Monkeys and Zodiacs as Dragons are both inventive and imaginative. However, once you're together, make sure the monkey doesn't play any little games.
The Dragon is drawn to the Rat because of his wit and dependability. The diverse personalities are complementary to one another.
Least Compatible With Chinese Dragon Zodiac
Dogs, Rabbits & with other Dragons
Dragons and Dogs are the least compatible due to their opposing personalities. Neither of them trusts or comprehends the other.
Rabbits and Dragons have certain common interests, but they can only tolerate each other to a certain degree.
Dragons don't get along well with one another. They'll disagree because they're both independent and stubborn, and maintaining a peaceful relationship would be difficult.
Chinese Zodiac Dragon Men
Men born in the year of the Dragon Chinese Zodiac are firm in their convictions. They would never shirk their obligations or be overly critical of others. People seldom lose faith in these upright gentlemen.
They don't waste money, but they also don't give it much thought. They are dreaming of shooting to fame as intrepid entrepreneurs. However, often their efforts are in vain. Their lives are still focused on jobs.
These gentlemen are perfectly happy on their own. They either marry young or stay single for the rest of their lives. Significant others need someone who can assist and encourage them throughout the profession.
Chinese Zodiac Dragon Women
Women born in the Chinese year of the Dragon are captivating and powerful. They will rise up and crush you if you underestimate them.
They take their work seriously and have strong self-esteem. The only thing they ask of others is that they honour them. They care for feminism and gender equality.
Many people choose not to marry in order to concentrate on their careers. If they do decide to marry, they make excellent wives. They always just consider the extremes and should instead consider a balanced combination.
Chinese Zodiac Dragon: Overall Career and Health Analysis
Career of Chinese Dragon Zodiacs
People who were born in the year of the Dragon have a fast-paced mentality. They excel at tasks that most people find mentally taxing. As a result, they are well-suited to fulfilling careers. Arts, politics, and education are only a few examples.
When working alone, they may feel nervous and indecisive. Instead, they're better able to realise their full potential as part of a community. Dragons excel at strategising and coming up with new ideas. They do, however, need assistance with the minor information.
Dragons are savage warriors. This is the cornerstone for success, but it can also be a barrier to personal growth. Dragons must remember to maintain a low profile and cultivate long-term relationships.
Chinese Dragon Zodiacs Health
Dragons have a good look and are actually healthy.
They don't get sick too much, but when they do, it's a big deal. This is due to the fact that they are too preoccupied with their jobs to pay attention to their welfare. They could even dismiss it as a minor annoyance. As a result, mild colds can quickly escalate into far more severe illnesses.
The circulatory, urinary, and digestive systems are all areas of concern.
Dragons must try to stay calm and relaxed in order to maintain good health. Don't overthink or fret over minor issues. Dragons should instead take some time for themselves. Physical and mental exhaustion can be alleviated by exercising in nature.
Dragon Horoscope 2021: The Year Of Ox 2021
Chinese Zodiac Dragon: Wealth and Finance 2021
Expenses are large, so stay away from online lending.
Horse citizens will have a lot of expenses in 2021, ranging from regular expenses to medical fees to finance goods, due to their poor wealth. They are sometimes forced to use their investments as they suffer unforeseen personal financial losses. Worse, they, especially the elderly, may become victims of network fraud. It's worth noting that they're not attempting to resolve the current economic downturn by online lending. They should enlist the assistance of their family and friends. They can find ways to expand the sources of finance, such as creating a sideline, in addition to handling personal money.
Chinese Zodiac Dragon: Love and Relationships 2021
Being faithful to family though being haunted by untrustworthy suitors.
The emotional lives of people born in the Chinese zodiac Horse year will be full of ups and downs. Despite the fact that they seem to have a lot of suitors this year, the majority of them are neither excellent nor secure. They can't accept a suitor simply because they are attractive. Inner qualities and personal characteristics are frequently more significant. People who are married must be more disciplined in order to avoid betraying their spouses and families. People who have been married for a long time have a fairly boring family life. It is not recommended to have an engagement or wedding ceremony in 2021. Workers and students who are under pressure should budget their personal time wisely. It is not recommended for those who are elderly or ill to work to devote all of their energy to work. Additionally, avoid engaging in risky recreational activities.
Chinese Zodiac Dragon: Career 2021
Changes jobs often and tense interpersonal relationships.
People born under the Chinese zodiac Horse sign will have a lot of work changes in their lives. Working in a business or a job for a long time is challenging for them. They must develop their ability to adapt as quickly as possible in the face of constant change in order to improve their career prospects. Of course, if they are required to work in a foreign country, especially in a volatile region, they should try to refuse. If they intend to resign, they should look for a new job before applying for a leave of absence. Since they did anything wrong, their pay is likely to be reduced. Furthermore, some coworkers who are offended by irresponsible Dragons can inadvertently cause them trouble. As a result, they must exercise caution in their words and actions in 2021.
Chinese Zodiac Dragon: Health 2021
Physical exams on a regular basis, as well as adequate rest.
According to the Horse fortune forecast for 2021, due to Horse's bad health fortune, even mild ailments such as colds should be treated with care. They need to have routine physical exams so that infections can be detected early and treated effectively. Horses with old physical ailments should follow the doctor's orders and work closely with the doctor to complete a successful recovery.
Chinese Zodiac Dragon: Conclusion
The Chinese Zodiac Dragon natives will face several challenges in the coming year. To get through the rainy days, you'll need to be strong and courageous. This year will demonstrate that nothing worthwhile in life comes easily, and you must learn to work even harder to achieve your objectives.
No matter how upset you are, now is not the time to abandon the habits you've developed. Continue to develop healthy habits, stay calm, and wait for opportunities to present themselves in your life.
Keep the personal and professional relationships in mind at the same time. Empathy and communication will be especially critical for the Chinese Zodiac Dragon natives, so surround yourself with people who are safe and compassionate.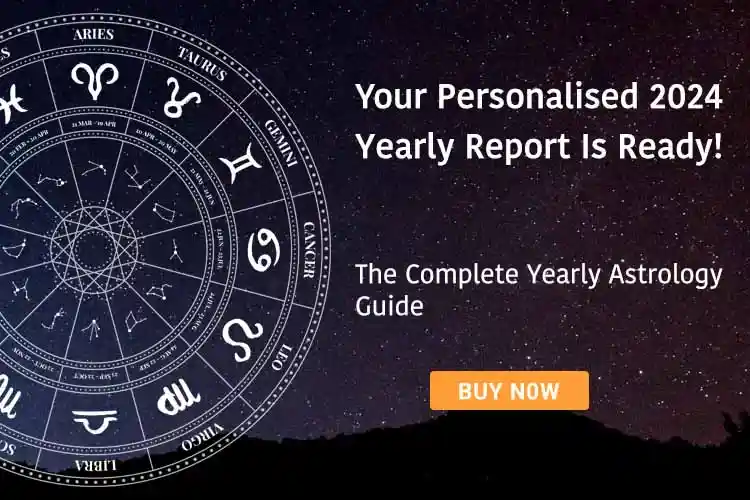 Share Your Problem, Get Solutions