Mirabai Chanu in Tokyo Olympics 2021: Weightlifting For India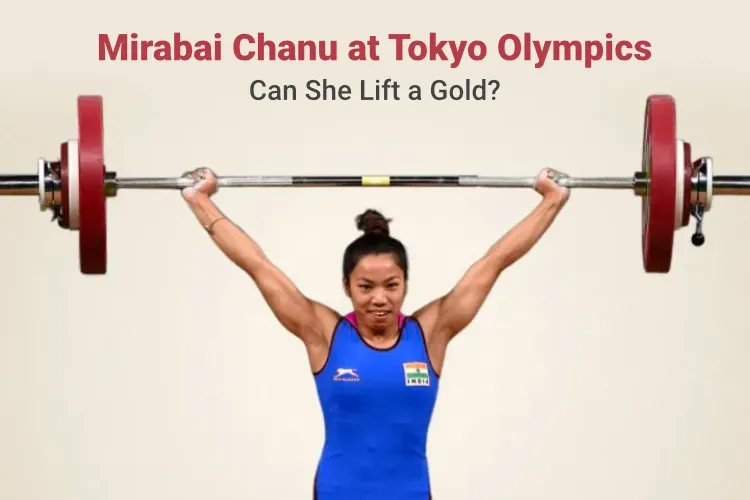 Early on, Mirabai started lifting firewood as a youngster and has since become one of India's most prominent weightlifters. She made a name for herself by winning awards and performing on the world stage from a young age. Many hope that Mirabai Chanu will be a favourite to win a medal in the women's 49 kg class at the Tokyo Olympics 2021.
Mirabai Chanu, who was born in the state capital of Imphal, was 26 years old on August 8, 1994. As a young girl, she became the first woman to ever win a gold medal in a local weightlifting tournament. Following this, she moved on to the World and Asian Junior Championships, where she took home gold medals both times. She idolises Indian weightlifter Kunjarani Devi, who is a gold medalist.
At the age of 20, Mirabai Chanu represented India at the 2014 Commonwealth Games in Glasgow, Scotland; she received a silver medal in the 48kg weight category. At the World Weightlifting Championships in Anaheim, USA, in 2017, Mirabai won the gold medal. It had been almost two decades since any Indian weightlifter had managed to do this, and she did it. Because of the damage to her lower back, Chanu couldn't compete in any of the events throughout the year. In the World Championships in Thailand in 2019, she had a spectacular recovery. Even though she finished fourth, she made the competition noteworthy by setting a new personal best of 202kg.
Mirabai Chanu established a new record in the 2021 Asian weightlifting championships in Tashkent in April by lifting in the women's clean and jerk with a weight of 49kg and 119kg. Chanu, on the other hand, had to settle for a bronze medal in the Asian championships due to a lacklustre performance in the snatch.
As we have just witnessed the unbelievable storey of Mirabai Chanu's prior performance, let us now focus on what historic milestone she will establish while competing in the next Tokyo game.
---
Mirabai Chanu Weightlifting (WOMEN'S) – TOKYO OLYMPICS 2021:
Date Of Birth: 08 – August -1994
Place Of Birth: Nongpok Kakching, Imphal, Manipur
Time Of Birth: Unknown ( Solar Chart )
Solar Chart Of Mirabai Chanu :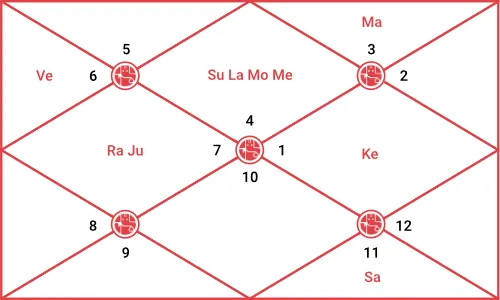 ---
Planetary Position Of Mirabai Chanu
As per the solar chart of Mirabai Chanu, Cancer has reared its ugly head. Planet Sun, the Moon, and Mercury are in the sign of Cancer. In the zodiac, Venus is in the Virgo constellation. Jupiter and the planet Rahu are in the Libra constellation. Saturn is in the Aquarius sign, located in the zodiac. Planet Ketu is in the first house of Aries. Mars is in the constellation of Gemini.
Unveil all about your future now! By analysing your planetary position with the help of Personalized Janampatri.
---
Indian Weightlifting Team's Final Round (WOMEN'S) in Tokyo Olympics 2021:
Date Of Final Round: 02 August 2021
Time Of Final round: 19 PM To 22 PM
VENUES: Tokyo International Forum
Final Round Chart – Women's Weightlifting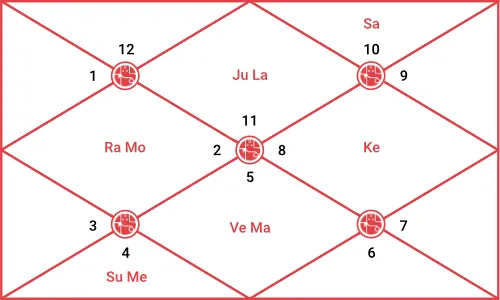 ---
Mirabai Chanu In Tokyo Olympics Prediction
According to Mirabai Chanu's solar chart and the final round of women's weightlifting at the Tokyo Olympics 2021, Aquarius is retrograde. Jupiter Is transiting Saturn (7th – name renown and 8th house lord) and aspecting Mars (5th – games and 10th – social status house lord) in the 5th house. Retrograde Saturn is making a copulate aspect to the planets Sun (2nd house lord), Moon ( 1st house lord), and Mercury (3rd & 12th house lord). The Sun and Mercury are in transit through the Sun, Moon, and Mercury. Venus and Mars are aspecting fully at Saturn. Taurus Moon is in Cancer Moon's 11th house. According to all of these circumstances on the globe, Mirabai Chanu must make an additional effort to accomplish all its objectives. Time is on her side.
You can also achieve all your life goals and objectives with the help of your Career Report. And make a life of your own.
---
---
---
Get 100% Cashback On First Consultation