The ageless tennis star does it again! What lies ahead for Leander Paes?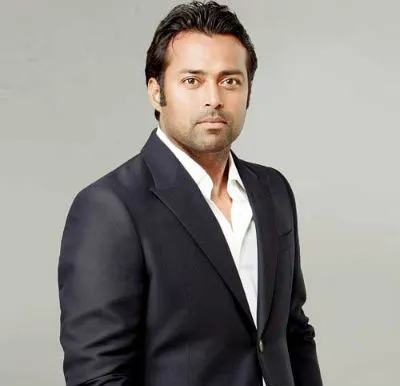 Leander Paes is a highly successful and respected professional tennis player from India. He generally plays in the doubles events on the ATP Tour and Davis Cup. Leander is regarded as one of the best contemporary doubles players of the game. Paes has also received many awards for his outstanding contribution to tennis in India. This great tennis star is chronologically the oldest man to have won a Glad Slam title in the world. Recently, he consolidated his position further when he yet again defied his age by clinching the mixed doubles crown with his Swiss partner Martina Hingis at Wimbledon, claiming his 16th Grand Slam title. Seeded seventh, 42-year-old Paes and Hingis completely thrashed Austrian-Hungarian fifth seeds Alexander Peya and Timea Babos 6-1, 6-1 in the mixed doubles finals in Wimbledon 2015. This is the fourth time Paes has won the mixed doubles title at the All England Club. Ganesha took this opportunity to congratulate the illustrious man with an indomitable spirit, and also to look what lies ahead for him in his career.
Leander Paes
Date of Birth :- 17th June , 1973
Birth Time :- Not Known
Place of Birth :- Panjim, Goa, India
SOLAR CHART:-
Owing to the unavailability of the Birth time of the celebrity, the following predictions have been done basis his Solar Horoscope.
---
Astrological Predictions
Q. How long will this ageless wonder of the Indian tennis go on?
Post 14th July 2015, when Jupiter shall be transiting through Leo, Leander Paes shall get the positive support from the planets. However, this support may get weakened, owing to Rahu's ongoing transit through Virgo—that shall continue till 30th January 2016. Besides this, the ongoing transit of Saturn through Scorpio too shall remain tough for Paes. Hence, Ganesha feels that Paes may have to face stress and strain on the court till for about a year from now, and he would have to largely rely on hard, consistent work to forge ahead.
Till January 2017, Saturn may keep creating roadblocks or struggle for Paes, and sheer hard work, discipline and all the good attributes of Saturn shall be the only traits that shall bail the tennis star out.
Paes will have to guard his health and himself, and thus refrain from too much fatigue and excessive training. Although, he will work very hard, he himself may not feel the mental peace and satisfaction for his performances.
Paes must refrain from involving himself with any of the female players, till 30th January 2016.
Q. What does the future have in store for 42-year-old Leander Paes, now that he has clinched 16 Grand Slam titles in his life.
Jupiter's next transit through Virgo, beginning 11th August 2016, shall be extremely useful for Paes, as at that time the transiting Jupiter shall be aspecting Paes' Jupiter and Mars (as in his Solar Chart). And, thus for the next one year from thereon, we may see the return of the ageless tennis player, yet again.
Paes constant efforts, insight and intuition will help him to give his best, but he may not get his due reward, or may not get much appreciation, with regard to his performance, during the time frame when the current transit of Jupiter through Leo operates.
Overall, though, Ganesha feels that Paes will manage to remain active in his tennis, in the days and months to come, and shall be able to get fame and appreciation.
Ganesha wishes good luck to Leander Paes.
With Ganesha's Grace,
Rantidev A. Upadhyay
The GaneshaSpeaks Team
Talk to our Astrologers First Consultation with 100% Cashback!
---
---
Get 100% Cashback On First Consultation