Bhuvneshwar Kumar Set To Rise Like A Shining Star In Late 2018, Foresees Ganesha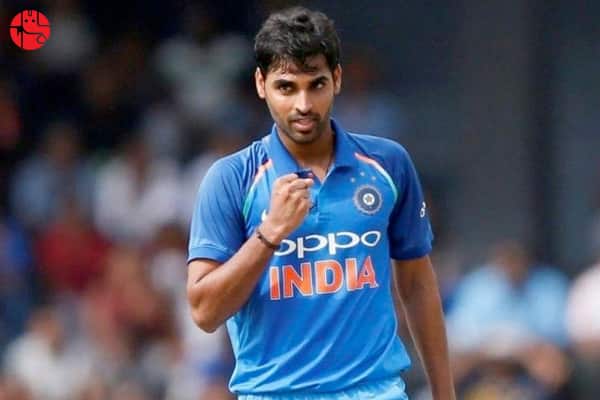 (Image Source: Internet) 
Cricket is one of the most happening sports in the Indian Sub-continent. Thus, we see the emergence of new cricket players every now and then. Well, Bhuvneshwar Kumar is cited as an important emerging cricket player, who has already shown glimpses of his potential stardom. 
Bhuvneshwar Kumar is a right-arm medium-fast bowler, who plays for Uttar Pradesh in domestic cricket and Sunrisers Hyderabad in the Indian Premier League (IPL). He has been a match-winner for India on several occasions, including the recently concluded T20I series with South Africa. Well, now Ganesha has analysed his horoscope. Read on and know his future: 
Bhuvneshwar Kumar Birth Details 
Date of Birth: February 5, 1990 
Birth time: Unavailable 
Place of Birth: Meerut, Uttar Pradesh, India
His Wealth And Fame Will Grow With Time 
In  Bhuvneshwar Kumar's horoscope, Atmakaraka (soul planet or the planet with the maximum karma) Mercury and  Amatyakaraka (shows actions which one should take to reach Atmakaraka or destination) Venus are in conjunct. This has created a Jaimini Raj Yog. This is a very powerful combination. This combination provides an amazing fortune including lots of wealth and fame. These assets will grow more with time.  What about your wealth? Will it grow? 
Get the Free 2018 Finance Report and find out
. 
Intellect Well Utilised In Cricket 
Besides, the Venus-Mercury conjunction has made Bhuvneshwar Kumar an intelligent player, who can strategise every aspect of the game. His smartness in cricket owes a lot to his sharp intellect. His sharpness is being well utililsed in planning cricket. It will take Bhuvneshwar Kumar to new heights. His career will witness rise. What about your career? 
Buy the Career Ask A Question Report and know the answer
. 
The Fire Inside Will Keep Up His Growth 
Adding to this, the Bhatru Karaka Saturn is also in conjunction with Venus, Mercury and Mars.  This cosmic development has made Bhuvneshwar Kumar very competitive. He may don a calm exterior but inside he holds an uncontrolled intensity and fire to improve and perfect his game. Also read about 
Rohit Sharma
. 
Urge To Dominate Will Make Him Conquer
Bhuvneshwar Kumar is an ambitious person and a super-ambitious cricket player. He holds a strong urge to dominate the situation. That is how he has performed so well. His future is bright as his attitude will reflect in his play as per Astrology. 
Health Issues Foreseen
Bhuvneshwar Kumar is passing through a favourable planetary phase. He will play well in future and achieve greater heights. However, he has to take care of his fitness. He has to avoid getting injured, which may restrict his progress. If he is able to do that, he will achieve a lot and gain huge success. Ganesha predicts that Bhuvneshwar will be a shining star in Team India after October 2018. 
With Ganesha's Grace,