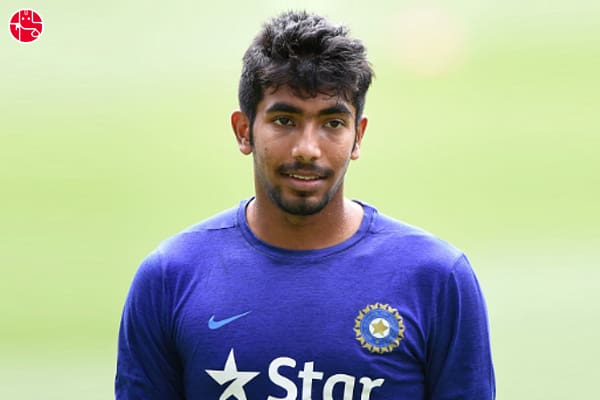 (Image Source: Internet)
Indian cricketer Jasprit Bumrah is in news these days for his excellent performance. He has become somewhat of a specialist of the yorker which he can bowl with amazing accuracy in the death overs in the shorter form of the game. While his present is very bright, Ganesha has now probed Jasprit Bumrah's horoscope and done predictions to find out his future. Continue reading to know more:
Jasprit Bumrah
Date of Birth: 6th December 1993
Birth Time: Unavailable
Place of Birth: Ahmedabad, Gujarat, India
Surya Kundli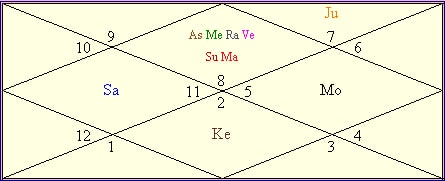 Astrological Observations:
Jupiter Will Help Cricketer Jasprit Singh Bumrah To Focus On His Game
From September 2017, Jasprit Bumrah will be passing through Jupiter return through Libra sign. Hence, he will be focused on his career and will be persistent when it comes to getting what he wants. No doubt, he will be respected by people, his fans, and followers. It will help him expand and grow. His relations with fellow team members and higher-ups will be very cordial as per his Zodiac sign Sagittarius. His focused efforts, dedication, and enthusiasm will be the ingredients for his success as per Jasprit Bumrah's birth chart. His birth chart holds the positive planetary combinations. What does your astrological profile say about you?
Get Astro Profile Free Report and find it out
.
Positive And Persistent Efforts Will Make Bumrah Popular
As far as his performance is concerned, most of his efforts will reap good results. His popularity and fame may gradually increase. He will aim for his goal and persist with positivity despite obstacles or hardships along the way. Jasprit Bumrah is persistent and focused in his efforts. That is the reason for his rise. Do you want your career to rise?
Buy the 2017 Career Report and see the difference happen in your life
.
Jasprit Bumrah May Face Health Issues From Mid-Jan To Mid-May 2018
However, the period between mid-January 2018 to mid-May 2018 looks relatively uncomfortable in which some minor health/fitness issues may resurface that can be detrimental to his growth. Perhaps, the pressure to perform will rise in this period and will also have the potential to bring some unexpected problems.
Post-May 2018 Bumrah's Cricket Graph Will Take An Upward Trajectory
However, the period from mid-May 2018 onwards again shows higher scopes of success and stability in his career. He will be receiving planetary blessings ahead this period.
With Ganesha's Grace,