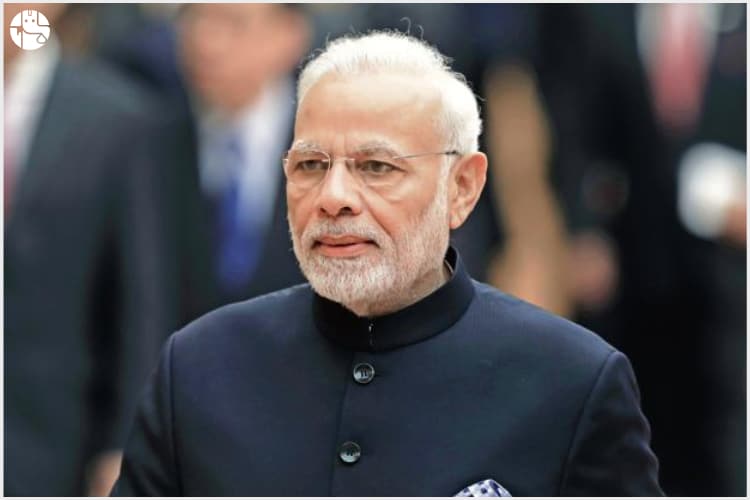 Who doesn't know the mighty Narendra Modi. He is the 14th and current Prime Minister of India and has held the office since 2014. In the past five glorious years, Narendra Modi and the government under his leadership have carved a stellar reputation. He has facilitated better growth rate for the country, thereby improving the Gross Domestic Production.
The inflow of Foreign Direct Investment has grown exponentially while constantly breaking past records. The government, under the leadership of Narendra Modi, has introduced a plethora of developmental programs and has brought by several economic reforms. Moreover, his re-election in 2019 stands evidence to how the country believes in his vision and appreciates his efforts.
Born the third of six children to Damodardas Mulchand Modi, Narendra Modi started off with a very humble beginning. As a child, he worked at a tea stall owned by his father and dreamt of setting up his own tea stall. At the tender age of eight, Modi discovered Rashtriya Swayamsevak Sangh (RSS) and started attending the training sessions organized by them. Soon after completing high-school, Modi left home and travelled to numerous religious centres in search of knowledge. After his return to Gujarat, the boy who was to become Prime Minister of the country joined RSS in 1971.
Thus began a journey full of adventures that eventually led to him being positioned as the Chief Minister of Gujarat in 2001 and later the Prime Minister of the country in 2014.
Nearing his 69th birthday, here's a deep delve into the horoscope of Narendra Modi and predictions of the journey ahead.
Narendra Modi
Date of Birth: September 17, 1950
Birth Time: 10:00 AM
Place of Birth: Vadnagar, Gujarat, India
Birth Chart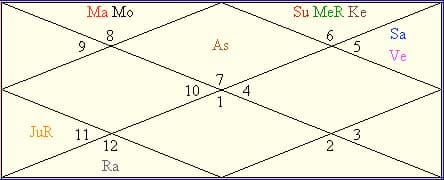 Astrological Observations:
Assessing the Kundli of Narendra Modi
Narendra Modi, was born under Libra Ascendant, the lord of Ascendant Venus is placed in the Eleventh house along with Saturn.
The Moon-Mars combination in the Second house of communication empowers Narendra Modi with the ability to express and communicate his thoughts effectively. Meanwhile, the ascendant Lord Venus is placed along with Saturn in the Eleventh House of gains and benefits.
Saturn demands strict discipline, and so Venus-Saturn combination makes Narendra Modi very conscious about his health and with due attention to fitness. Narendra Modi is passing through the last phase of Saturn Sade Sati, and it will have effects until January 23, 2020.
Predictions for Narendra Modi
Currently, Narendra Modi is under the influence of Moon Mahadasha and Mercury Bhukti, which keep him surrounded by people with intelligent and intellectual minds. This is set to benefit him and further his journey towards success in life. This combination of Moon Mahadasha and Mercury Bhukti will yield positive results in his path. But, the current transiting Saturn-Ketu are passing through the third house. Moreover, transiting Saturn is nearing the natal Sun-Mercury-Ketu, which may entail unseen challenges, issues and problems in his path.
This is transition may not create stark disruptions to the pace of his progress, yet the period until January 2020 will be a bit challenging and Narendra Modi will need to tackle intricate matters with great care.
To Get Your Personalized Solutions, Talk To An Astrologer Now!
With Ganesha's Grace,ganesha
The GaneshaSpeaks.com Team