Did Planets Provoke Mayawati Not To Contest Elections?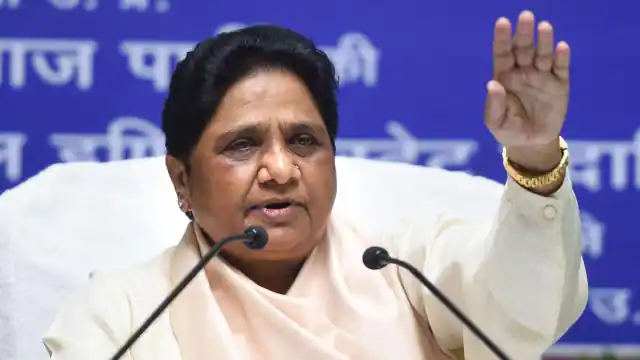 Bahujan Samaj Party (BSP) supremo and former UP CM Mayawati will not contest the 2022 Uttar Pradesh Election, confirmed BSP MP Satish Chandra Mishra. However, Mayawati will surely help her party members in fighting for the 403 seats by being in the background of it all.
Despite her decision to sit out of the polls, Mayawati's leadership qualities have time and again been the talk of the town.
---
What Makes Mayawati A Good Leader?
Born on Jan 15, 1956, in New Delhi, Mayawati's horoscope has the conjunction of three significant planets, Moon, Sun and Mercury, in Capricorn. It makes Mayawati a strong personality with good leadership qualities and keeps her connected with people.
Furthermore, Mars and Saturn are with Rahu in her horoscope, which is considered very auspicious. However, the conjunction of Mars and Rahu creates the Angarak Dosha, which can cause problems for Mayawati. This combination can even divert her from goals. If you want to know whether you have this conjunction, then reveal it by Free Janampatri!
---
Did Planets Influence Mayawati To Take a Back Seat?
The impact of transiting Saturn will be more prominent in her case as the transiting Saturn is not only moving over the Moon (mid phase Sade Sati) but also over the Sun and Mercury. As both the luminaries are under the influence of Saturn, this could be the time when she is going to take some big decisions regarding her political journey. It is no coincidence then that she decided to take a back seat during the forthcoming elections! Will you take a back seat in your career? Know with your 2023 Career Report.
---
How Can The Current Transit Impact The Role Of Mayawati In UP Election 2022?
The transiting planets in the solar chart of Mayawati will have a significant impact on UP Elections 2022. Jupiter is transiting in Aquarius over natal Venus, but it will change its sign and enter Pisces in April. This could have helped her strengthen her position in the UP Elections. However, the Saturn transit would bring obstacles in her way to becoming the Chief Minister. Avoid unnecessary obstacles in your life by unlocking your Yearly Detailed Report.
Moreover, Saturn passes over the three natal planets, Moon, Sun, and Mercury, which may create some political issues. An ace political strategist, there is no stopping Mayawati!
---
Mayawati Introduces New Faces For UP Election
This time, Team Mayawati is trying to introduce new faces for UP Elections 2022. But will Mayawati's strategy help her grab the CM seat? While this will only be known after the results, there are strong celestial indications indicating Mayawati's game-changing planetary support. There is no doubt that this will fetch her more seats!
Keep reading this space for more such updates!
Also Read: Yogi Adityanath's Planetary Rally in UP Elections 2022
---
---
Get 100% Cashback On First Consultation