Ganesha Foresees Difficulties For Mamata Banerjee In Leading An Anti-BJP Front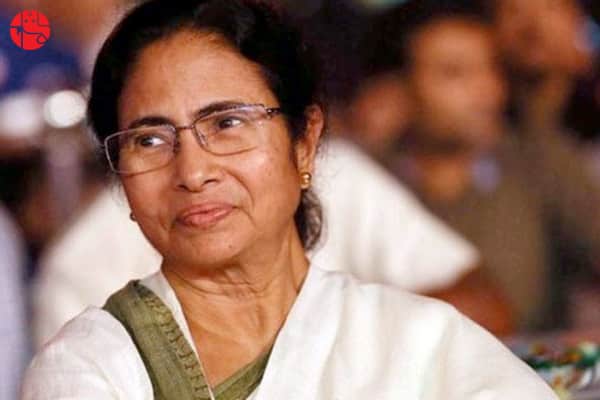 (Image Source: Internet) 
The firebrand Trinamool Congress leader and West Bengal Chief Minister Mamata Banerjee is stated to wield extraordinary influence and charisma. After dismantling the formidable Communist rule in her home state and establishing herself firmly there, she is now on her way to lead a grand anti-BJP alliance at the national level. Can she change the dynamics of national politics, is the most sought-after question right now. Ganesha has analysed her horoscope and foreseen her future. Read on to know:

Mamata Banerjee Birth Details:
Date Of Birth: 5th January 1955
Birth Time: Unavailable
Place of Birth: Kolkata, West Bengal, India
Clear Vision And Pro-Active Approach
The presence of Sun in the Sagittarius sign with Mercury and Rahu have given Mamata Banerjee the charisma and made her a firebrand leader. She is endowed with a clear vision of finding solutions with a pro-active approach. These qualities have helped Mamata Banerjee in the past and will continue to help her in future.
Aggression Should Be Under Check
Besides, Mamata Banerjee is very eloquent. However, this cuts both the ways. It has also made her very uncompromising, over-aggressive and sometimes inconsiderate. She is stated to be very direct, blunt and rude. Mamata Banerjee will need to keep these characteristics under check.
Are you feeling dissatisfied with your career? Get accurate guidance from our Experts to make big, positive changes happen.
Straightforwardness Will Help Her All The More
Saturn is aspecting Sun, which has made her very disciplined, hardworking and focused leader. She does not sugarcoat her words. She is always looking to expanding her horizons. This has made Mamata Banerjee excel in political life. These qualities will help her all the more in the coming few months.
Strong Candidate To Lead A Federal Front
Saturn is strong in her horoscope, which is a boon. As a result, Mamata Banerjee is able to devise effective strategies and connect with the masses in an excellent manner. Moon is exalted and aspecting Venus, which will increase her popularity in social and political spheres. These strong planetary configurations have made her a strong candidate to lead a federal front.
Are you planning to change your job? Have you thought whether it is the right decision or not? Put an end to all your doubts by seeking Expert guidance.
May Face Obstacles
Currently, the transiting Jupiter is moving in her favour. She has a great aptitude to break the barriers of state politics. Mamata Banerjee will definitely try to expand her presence on the national level. But due to the influence of Rahu, she may get involved in several controversies. The transiting Rahu in Cancer may cause her more obstructions. But she won't give up easily.
Violence In West Bengal May Be A Headache
Saturn in Sagittarius indicates a tough road ahead. Her impulsive attitude may disturb the political equations. Besides, the forthcoming Mars-Ketu conjunction indicates Mamata Banerjee may find it tough to maintain law and order situation in her home state. The phase between May and September 2018 may see violent incidents taking place in West Bengal.
Rivals May Try To Dampen Her Chances
Mamata Banerjee cannot expect a smooth sailing. Her party workers may doubt her leadership qualities. Besides, certain sections of the society may raise concerns over her policies. Some allies may try to halt her progress and obstruct her rise to the national level.
Planets May Be Harsh On Her
She will find it difficult to find the place which she desires in the federal front. The transiting Jupiter will help Mamata Banerjee maintain her grip in the state's politics but the transiting Saturn in Sagittarius may obstruct her path.
Will Try To Strengthen The Federal Front
However, she will continue to stay pro-active and dynamic in her approach. She will continue to play a key role as an opposition leader. Mamata Banerjee will try to forge unity in the opposition and will want to make the Federal Front more united and stronger.

With Ganesha's Grace,
Tanmay K. Thakar
The GaneshaSpeaks.com Team
To Get Your Personalised Solutions! Talk To Astrologer Now.