Can Congress Defeat BJP In MP Election, Know What Ganesha Says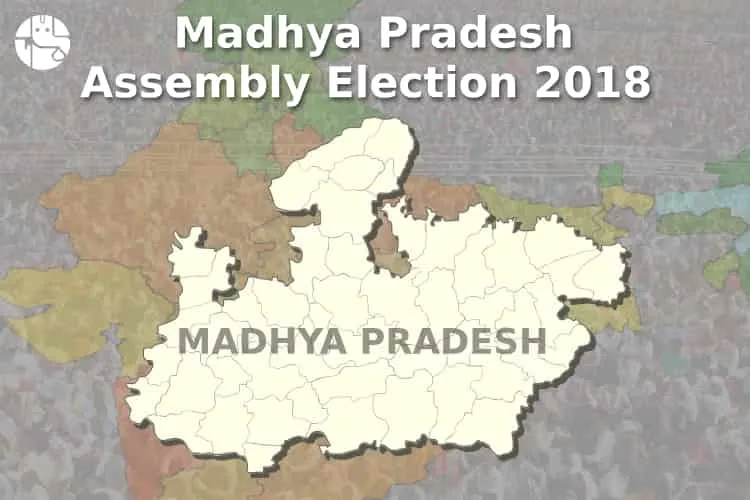 Indeed, election is the touchstone of a vibrant democracy. A free and fair election usually brings about what the people really want. And if political observers are to be believed, the quality of conducting elections in India has improved over the last several decades. This is also reflected in the higher voter turnout which we have been witnessing in recent times.
This is a positive development for sure. As an evolving democracy, the people of India should take more interest in the political process. Well, as we talk about the election, a large state in Central India, Madhya Pradesh is all set to go to vote on 28th November 2018. M.P. is one of the big states in India and it is important to win this election for both the two major parties, BJP and Congress.
The election in MP this time is not going to be an easy affair. In other words, if experts are to be believed, it won't be a cakewalk for either of the two parties, BJP and Congress. As BJP has been ruling the state for the last 15 years, they will have to fight the strong anti-incumbency wave. As for Congress, they will require to energise their cadre and mobilise their voters to win this election. Do you want improvement in your relationship? Access the Relationships Ask Question: Detailed Advice Report.
As poll pundits and psephologists carry out their surveys and analyses, Ganesha has analysed the stars to know the outcome of Madhya Pradesh assembly election. Read on to know the predictions:
---
Astrological Highlights:
Planetary Positions for BJP & Congress
Congress is under the influence of Jupiter major period and Venus sub period. Transiting Saturn is moving over the natal Sun in the 10th house. Transiting Jupiter is moving over Mercury in 9th house. BJP is under the influence of Moon major period and Moon sub-period. The last phase of Sade Sati is effective as well. Besides, transiting Jupiter is moving over natal Moon.
Planetary Positions for Madhya Pradesh State
As per Madhya Pradesh state foundation horoscope, transiting Saturn is passing through the 4th house over natal Moon. Besides, transiting Rahu is passing through the 10th house over natal Sun. On the voting day (28th November 2018), transiting Moon will be in conjunction with Rahu. On the election result day (11th December 2018), transiting Moon will be passing through Uttarashadha Nakshatra in close conjunction with Ketu.
---
Predictions:
Advantage Congress: But By A Narrow Margin
The ruling Dasha period of Jupiter-Venus and Jupiter transit impact is favourable to Congress to make a comeback in MP. However, things are not easy for Congress due to unfavourable Venus sub period.
BJP May Suffer Damages
The ruling Dasha period of Moon may not favour BJP. Jupiter's transit is also not so favourable to the party. Besides, the last phase of Sade Sati indicates that BJP may suffer to a big extent in MP Vidhan Sabha election.
Close Contest in Several Constituencies
The Election Result Day chart favours opposition party Congress more in Madhya Pradesh. At the same time, it indicates a very close contest and neck to neck competition in many constituencies. The winning margin will be very narrow. MP state foundation chart indicates challenges for the ruling party (BJP). Are you facing confusion in career? Avail the Career Ask A Question Report and settle your doubts.
Election May Bring Unexpected Results
Transiting Moon in conjunction with Rahu on voting day indicates extremely unpredictable voting patterns as per Astrology. Moon-Rahu conjunction can also bring unexpected results. Moon – Ketu conjunction also points to the possibility of "A Surprise Element".
Shivraj Singh Chauhan's Image may Reduce BJP's Damages
Considering all the parameters, it seems BJP will be struggling to get a majority in the Madhya Pradesh state elections. However, incumbent CM Shivraj Singh's chart shows the possibility of positive developments. His influence might help BJP to get closer to majority mark or at least perform little better.
With Ganesha's Grace,
Acharya Bharadwaja
The GaneshaSpeaks Team
To Get Your Personalised Solutions! Talk To Astrologer Now.
---
---
Get 100% Cashback On First Consultation