Lalu Prasad Yadav's Political Career May Be Near The End, Predicts Ganesha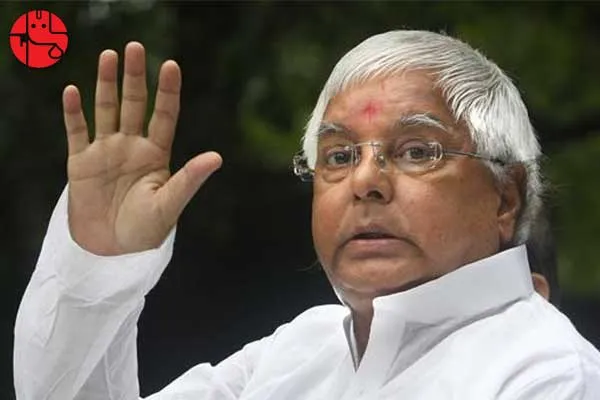 Past Misdeeds Catch Up With Lalu Prasad Yadav
The CBI raids at Lalu Prasad Yadav's Patna residence and its indictment of him and his family members in cases of amassing wealth through dubious means indicates that the self-proclaimed King of Bihar's misdeeds has finally caught up with him. His reputation, even in his native village of Phulwaria, as his vanity, are in tatters. The land-for-hotels scam has not only affected Lalu Prasad Yadav in the political arena but even his die-hard supporters have begun questioning his credibility. Lalu Prasad Yadav is seeing a difficult time in his career. How will your career unfold ? Buy the 2023 Career Report and know your future.
---
Corruption Cases Registered Against Lalu Prasad Yadav, Wife And Son
The CBI registered a corruption case on July 5 against Lalu Prasad Yadav, his wife Rabri Devi, and his youngest son Tejashwi for alleged irregularities in awarding contracts to run two Indian Railway Catering and Tourism Corporation hotels at Ranchi and Puri in 2006 when Lalu Prasad Yadav was the Railway Minister.
---
In Which Lalu Prasad Yadav Proclaims Himself King
In 1993, when Lalu Prasad Yadav was the Chief Minister of Bihar, teachers in the state were not paid their salaries for months and they went to Yadav to complain. Lalu Prasad Yadav looked at them sympathetically but expressed his helplessness by saying, "State coffers are empty." One of the teachers countered him by saying, "But you have been hopping all over Bihar in a helicopter and that requires a lot of money." Unfazed, Lalu responded, "Hum raja nu hai, raja ka kharcha thori rukta hai (I am a king and a king's expenses cannot be stopped)." Money is an important requirement for everybody. Do you want to boost your finances? Get Free 2023 Finance Report, find the guidance which can better your financial prospects.
Quote-Unquote:
"Laluji must go to people and clarify his stand on charges levelled by CBI … people of the area are confused… If there is so much wealth in the name of his sons and daughters, it cannot remain under wraps anymore," say people from Lalu's village Phulwaria.
Even as Lalu Prasad Yadav is facing difficult times, Ganesha has analysed his future. Here are the findings:
Lalu Prasad Yadav
Date Of Birth: 11th June, 1948
Birth Time: 9.17 am (Unconfirmed)
Place of Birth: Gopalganj, Bihar, India
Birth Chart
---
Astrological Observations:
Transiting Planets Make Lalu Prasad Yadav Vulnerable To Sudden Downfall
In his birth chart, natal Rahu signifies the 10th house of politics and political career. Malefic Rahu has been transiting over natal Moon and Saturn through Ascendant. This is one of most adverse transits for him as far as his political career is concerned. It indicates that lots of struggles and difficulties may make him vulnerable to a sudden downfall. Due to the affliction of natal Moon and 1st house, Lalu Prasad Yadav is likely to suffer emotional setbacks and volatile situations within his own Party.
Legal Issues Can Cause Severe Damage To His Political Career
On the other hand, transiting Jupiter will be passing over natal Ketu through the 4th house and Saturn will be transiting over natal Jupiter through the 6th house. This shows many misunderstandings, problems and doubts will suppress Lalu Prasad Yadav's public image. The frustration in his party and his party-men turning against him publically can be a matter of concern in the coming months. The affliction to 6th and 7th houses indicate legal issues and implications of such issues may cause severe damage to his political career.
Nearly Impossible For Lalu To Regain His Political Credibility, Indicate Planets
As there is no support of Jupiter's upcoming transit, it will be very difficult and nearly impossible for him to regain his image, credibility and authority in Indian politics in the nearer future. Summarily, factors mentioned above may keep creating trouble internally (within the party) and externally (among public/voters) for Lalu Prasad Yadav, and as a result, a path will open up for his opponents/ rivals to rise in the political sphere.
With Ganesha's Grace,
Malav Bhatt,
The GaneshaSpeaks Team
For Instant Solutions! Talk To Astrologer Now.
---
---
Get 100% Cashback On First Consultation