Brace up Mr. Kejriwal – a roller coaster ride awaits – says Ganesha!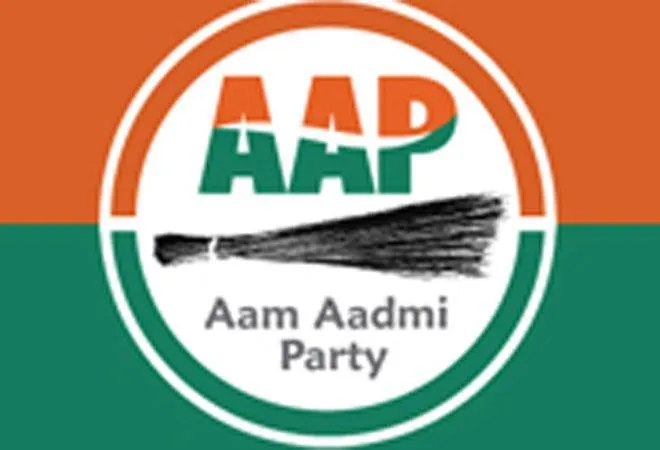 As the young shotgun of the contemporary Indian political scenario Arvind Kejriwal takes the oath as Delhi's Chief Minister, the (largely) pleasantly surprised India waits with a bated breath! After a continuing stalemate, post Delhi LS elections' results early in the month of December 2013, AAP – the newly formed Aam Aadmi Party that impressed all and sundry with its exceptional performance in its maiden run itself and the biggest political name in India – the Indian National Congress finally reached an agreeable conclusion early this week. Congress would now be providing its external support, as AAP gears up to form its government in Delhi. What a turn of events it has been! And, now everyone is curious to see what unfolds.
---
Arvind Kejriwal's Oath Time Chart
As the believers cross their fingers praying for AAP's excellent performance and the skeptics smirk and frown – Ganesha looks at the Oath Time Chart of Arvind Kejriwal's swearing in ceremony to predict the way ahead.
The Pisces rising in the Ascendant in the Oath Time Chart indicates that the AAP government would resist any kind of labeling. They would be assertive and would not be willing to be pinned down in any way.
The Chart indicates that this Delhi government would prefer to keep things open, preferring to "go with the flow". It is noteworthy that the Ascendant Lord Jupiter is retrograde in its own Star. So, the government would like to see the world the way they want to see. In short, objectivity may not necessarily be their strong feature.
They may act in a unique, innovative and unconventional manner. However, they may appear as impressionable and dreamy to many.
Mars is aspecting the Ascendant from 7th House. So, this government may try to implement their populist agenda aggressively.
As AAP's agenda already suggests, they will take immediate steps to implement a corruption-free governance, devolution of power, safety of old people, women and children and may also work to end the tanker-raj in Delhi.
Ganesha, however, notes that AAP's actions will invite fierce criticism from opposition parties, and there may also be some doubts and dissatisfaction in public, regarding the distribution of services and benefits. Overall, what matters for citizens is the delivery of important Government services, and this government may fall short on that ground.
AAP's pro-poor agenda, however, may restructure the fabric of Delhi's social, political and economic environment. It will, nonetheless, raise doubts in the mind of upper middle class, rich and influential classes of Delhi.
In the Natal Chart, the planetary exchange between Jupiter and Mercury looks set to be good for the government created by AAP. So, the party will remain action oriented and determined to consolidate its position, despite the procedural delays and red-tapism.
Plus, the planets suggest that AAP will also have brilliant excuses to cover their failure/s.
Mars in the 7th House of partnership in the Oath Chart indicates severe disputes with Congress in future. AAP's actions and policies may create panic within the Congress party. AAP's actions may even be seen as the harassment of the Congress leadership.
The 7th House Lord Mercury is also afflicted severely in the Navmansa Chart. Hence, the rift looks set to start widening from the first day of the Government formation itself.
The prominent feature of this Chart is the placement of Moon in the 8th House of adversities. Moon is not only placed in the star of Rahu, but is also afflicted severely by Saturn and Rahu. It is not good for the longevity aspect of this government. This government is formed to fall down. This may also bring major political polarization.
Unfortunately, stars suggest that uncertainty and confusion will start appearing from the first day of Government formation. Congress' support to AAP will not go down well with its cadre, and hence the belligerent noises will manifest strongly.
---
Summary –
Thus, this unnatural tie-up between Congress and AAP doesn't look set to last long. The government in its present form may not survive for more than one year. The Feel-good idealism and 'majoritarianism', though, may help AAP to make its base stronger – for future. But the "AAM AADMI" of Delhi will witness a year of extremely dramatic political events, and will still have to wait for a real change in their lives. The battle for power will be visible throughout the AAP tenure. Arvind Kejriwal must firmly check his seatbelt, as he is in for a roller coaster ride, warns Ganesha.
Are you worried about your education prospects? Get Answers With Education Ask A Question
With Ganesha's Grace,
Tanmay K.Thakar,
The GaneshaSpeaks Team
---
---
Get 100% Cashback On First Consultation