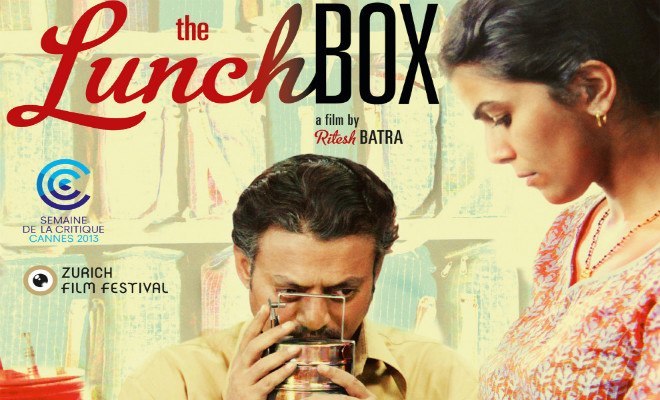 The Lunchbox, a path breaking yet simple love story set in ordinary India, has already become a source of much controversy and discussion, as many consider it fit to be India's official entry to the Oscars this year. Directed by Ritesh Batra, the film has won unanimous critical acclaim and rave reviews from the luminaries of Indian cinema as well as the avid audiences. Starring Irrfan Khan, Nimrat Kaur and Nawazuddin Siddiqui in lead roles, the Lunchbox was first screened at the prestigious Cannes Film Festival in May this year, and was subsequently released in India on 20th September 2013.

This unusual love story, hailed as a stellar effort in Indian cinema by the critics, demolishes the stereotypes normally associated with the Hindi drama films – where violins play in the background and roses rain in the neighbourhood, as the love blooms. The Lunchbox was considered to be the favorite to represent India in the 86th Academy Awards Best Foreign Film Category. However, everyone was in for a rude shock, when the selection committee of the Film Federation of India decided to select the Gujarati film The Good Road as India's entry for the Oscars. Despite winning the Critics Week Viewers Choice Award also known as Grand Rail d'Or at Cannes, the Lunchbox could not make it to the list – at least for now, it hasn't. What happened? And, why? Ganesha analyses the Release Time Chart of the Lunchbox and the Good Road to analyse and comment -

Numerological Analysis
Ganesha notes that the Good Road and the Lunchbox both were released on the 19th day of a month. The Lunchbox was released for its screening at the Cannes films festival on 19th May 2013, but since this was not a commercial release, this date cannot be taken into account alone as the release date. The Good Road was commercially released on 19th July 2013 in India. The Lunchbox was commercially released on 20th September 2013. From Numerology point of view, the Good Road's commercial release date totals down to 1, the number ruled by the Sun, indicating fame. On the other hand, if you consider the Lunchbox, it has the same combination and Number 1, if its Cannes release date is considered, but when its commercial release date is considered, it totals down to 2, a number ruled by Moon, which rules emotions and creativity.

However, this may not be the only factor that led the Good Road to the Oscars, leaving the Lunchbox slightly lagging. Let's now look at the astrological factors.
The Lunch Box - Release Time Chart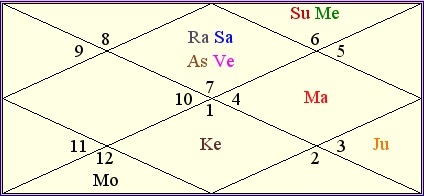 Ganesha observes that the debilitated Mars has occupied the 10th House of success in the Release Time Chart of the Lunchbox. The Lord of the 10th House - Moon is placed in the 6th House in Pisces Sign, opposed by the Sun and an exalted Mercury. The Ascendant House is occupied by Rahu, Exalted Saturn and Swagruhi Venus. All these factors indicate that this movie has rare chances of becoming a commercial hit – in the truest sense. The film, though, will be and has been appreciated by the critics and also the off-beat films' lovers.

On the other hand, the exalted Mercury in the 12th House of the Release Time Chart indicates that the Lunchbox has it in it to succeed in the foreign lands. Moreover, Jupiter's position in the 9th House and its trine formation with Venus, the Lagna Lord makes Ganesha feel that the Lunchbox will win more awards during the year ahead.




The Good Road – Release Time Chart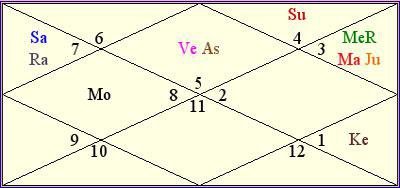 The Good Road's Release Time Chart has a natural benefic Venus in the 10th House from the Moon. This factor indicates fame. As per our Shastras, a natural benefic in the 10th House from the Moon or Lagna, creates 'Amala Kirti Yoga'. This is also one of the reasons why the Good Road could reach Oscars and the Lunchbox couldn't.


Ganesha's Grace,
Bhavesh N. Pattni
The GaneshaSpeaks Team
Subscribe Our Newsletters