Ganesha foresees promising future for King Khan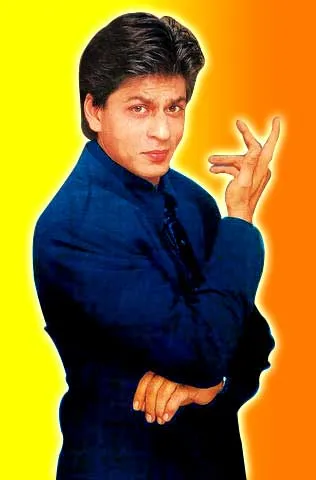 The 14th Annual star screen awards sponsored by Nokia was held on Thursday January 10th. There were speculation as who will win the award for Best Actor this year. The competition was tough. All the speculations ended with Shahrukh Khan taking home the Best Actor award for Chak De India.
The King Khan had only two releases this year but both those films turned out to be the biggest hits at the box office. Starting of his 2007 was Shimit Amin's Chak De! India in which Khan played the role of Kabir Khan – coach of India's women hockey team – who takes them to the height of success and glory. And although the movie started low at the box office it became one of the year's biggest hits.
Shah Rukh Khan's Lagna Chart

Get Your Hand-Written Janampatri By Our Experts.
As Saturn is a slow moving planet, it is presently in retrograde motion and passing through Ascendant. It is aspecting the seventh house of social life. Thus, King Khan is making step by step progress and advancement. At this time, he is under the influence of Antardasha of Rahu in Mahadasha of Jupiter. As Jupiter is placed in the eleventh house of fulfillment, it's Mahadasha is naturally encouraging. Fifth house is associated with performing arts and drama, which is occupied by Venus which accomplishes his wishes in matters related to film.
At the time of Shah Rukh's receiving of the award, the significator of media ie. Venus was transiting through Scorpio sign and it was moving through fourth house and was aspecting the tenth house of career. As Venus is a natural benefic planet and Venus is the significator of art and drama, he got the great honor by Strar Screen. At the same time i.e. 11th January 2008, transiting Sun was passing through fifth house and was aspecting the eleventh house. Yoga karaka Planet Mars is currently passing through eleventh house which is also promising success in showbiz during the period starting from January to end of April 2008. Considering all these factors, he received the great height and honour of being the best actor of 2007. All in all, his coming day will bring noticeable success for him.
Ganesha wishes him all the best for all his future endeavours.
To Get Solution for your problem Consult Our Astrologer.
With Ganesha's Grace,
Nikunj Suthar,
www.GaneshaSpeaks.com
---
---
Get 100% Cashback On First Consultation