Angoori Bhabhi: Shilpa Shinde Can Be The Winner Of Bigg Boss 11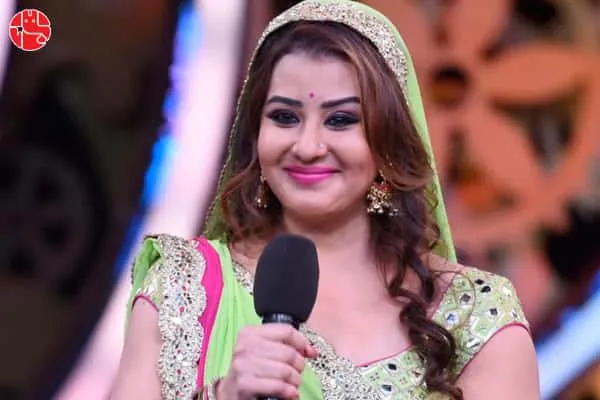 ---
Bigg Boss 11 Building Up To An Exciting Climax
We are going through a very interesting phase of the popular TV serial Bigg Boss 11. This is the last and final week of the serial, and we have the four most eligible contestants left: Shilpa Shinde, Hina Khan, Vikas Gupta and Puneesh Sharma.
---
Shilpa Shinde Appears To Be The Likeliest Winner
All four are celebs in their own rights, but it is Shilpa Shinde who looks to be the likeliest to win as per astrological predictions. So let's take a deeper look into her charts to see what makes her the likeliest winner of BB 11.
---
---
Saturn May Have Extracted A Heavy Price, But Will Reward Her Too
The Venus-Saturn conjunction, apart from making her a TV star, has impacted her in many ways. Venus is the planet of luxury, comfort, happiness; while Saturn shows hard work and extracts a heavy price before rewarding you. The slow-moving planet makes her very traditional in her dressing and behaviour, indicating a strong connection to her roots.
---
It Is Rahu Who Has Played Spoilsport In Shilpa's Life
Rahu is placed in the 5th house, in the sign of Virgo. It is aspected by Saturn in the 3rd house and Mars in the 2nd house. These combinations have caused the breakage of her engagement, a lay-off from work due to legal hassles, as well as defamation.
---
Shilpa's Motherly Nature And Cooking Skills Have Given Her A Special Place In The BB House
Shilpa Shinde has Budh Aditya yoga in the 4th house. Sun and Mercury are conjunct in the 4th house in the sign of Leo. We all know that 4th house is connected to mother, cooking, domestic comforts, affection and emotions. All these have come her way in BB 11. She has acquired the image of the mother of the house in the serial, and her cooking skills have given her a special place and identity in the house.
---
---
Stars Indicate Shilpa May Regain Her Lost Paradise
She is passing through the first phase of Sade Sati as her moon is in Capricorn and Saturn is transiting in Sagittarius. This phase of Sade Sati will bring her money, fame and honor. Whatever she has lost in the past, as per her karmic pattern, may now be compensated for. Moreover, Ketu will be transiting over her natal moon, so the mother's blessings will fructify and she will regain her lost paradise by winning this most famous TV show, Bigg Boss.
With Ganesha's Grace,
Sonia Nayyar,
The GaneshaSpeaks Team
---
---
Get 100% Cashback On First Consultation