Kishore Biyani Will Require Herculean Efforts To Make His Business Surge In 2023, Predicts Ganesha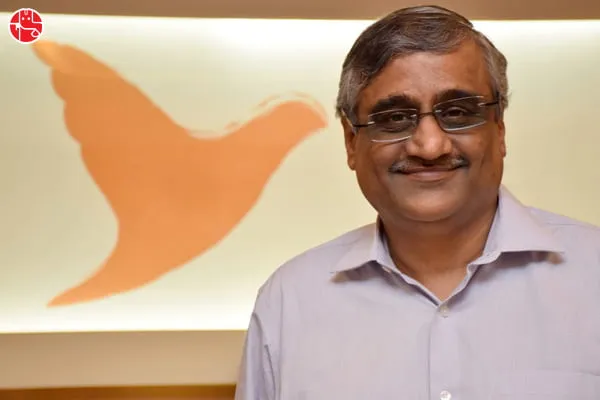 It is a self-evident truth that the onward march of economic progress depends on the dynamism of innovations carried out in the world of business. Well, Kishore Biyani stands out as one such eminent entrepreneur who has helped transform the retail industry in India through his sheer zeal and commitment. Biyani is the founder and chief executive officer (CEO) of Future Group and also the founder of retail businesses such as Pantaloon Retail and Big Bazaar. Now, Ganesha has analysed his horoscope and predicted his future. Read on to know more:
Kishore Biyani
Date of Birth: 9th August 1961
Birth Time: Unavailable
Place of Birth: Mumbai, Maharashtra, India
Surya Kundli
---
Saturn Has Rendered Him Ambitious
Saturn is very important in his horoscope as he is the Lord of his own house. This planetary combination has made Kishore Biyani ambitious. It has also enabled him with self-control and organising skills. This virtue has helped him in the past and will continue to help him as per his predictions according to Kishore Biyani's horoscope analysis. Biyani's qualities have helped him rise in business. Do you want to know how will your business fare? Buy the 2023 Business Report and know the future of your business.
---
Disciplined Attitude Will Always Help Him
Besides, Kishore Biyani is hard-working, disciplined and patient in his approach. He tends to take life and responsibilities seriously. Also, he gives importance to social respect and wants to acquire it in his life according to Astrology. This attitude is his main asset. This disciplined attitude of Biyani can compare him to other big league business persons like Anil Ambani and U. B. Pravin Rao.
---
Better Interface With Public
The third house is very important in his horoscope. This 3rd house governs first-hand contacts of his organisation with the general public and other related areas. As Mars is ruling his 3rd house, he gets positive results in this area according to Kishore Biyani's kundli.
---
Employee Unrest Foreseen
As per his Surya Kundli, Rahu is transiting his natal Mercury-Sun and Ketu is transiting his natal Saturn-Jupiter, so Kishore Biyani will need to be careful for the entire 2018. This planetary combination may create unfavourable situations. This planetary combination may cause indiscipline, discontentment among the employees which may create problems for the company.
---
Profit Margin May Be Hurt
This above mentioned planetary combination will also cause a contraction in business activities and a shortage of resources. Due to this, Kishore Biyani's company may get defamed. It will act as a setback to his business. Even his profit margin may get hurt as per his birth chart.
---
Planets Also Foresee Expansion In Sales
The saving grace is that supportive Jupiter will enter the 4th house. This may usher in a phase of fruitful results in real estate, commodity trade, etc. This may lead to an expansion in Kishore Biyani's sales. His sales may go up. What about your finances? Will they rise? Get the Free 2023 Finance Report and know the answer.
---
Huge Potential Foreseen
On the whole, Kishore Biyani will have to move ahead with a lot of care and caution. New products will keep getting added but if old products are not given their due attention, it may hurt the interests of the company. So, he will need to take each and every step with huge caution. Saturn-Jupiter conjunct and the combination of Moon-Venus in his horoscope may make him achieve new heights.
With Ganesha's Grace,
Dharmeshh Joshi,
The GaneshaSpeaks Team
To Get Your Personalised Solutions! Talk To Astrologer Now.
---
---
Get 100% Cashback On First Consultation