What Is Next For Anil Ambani?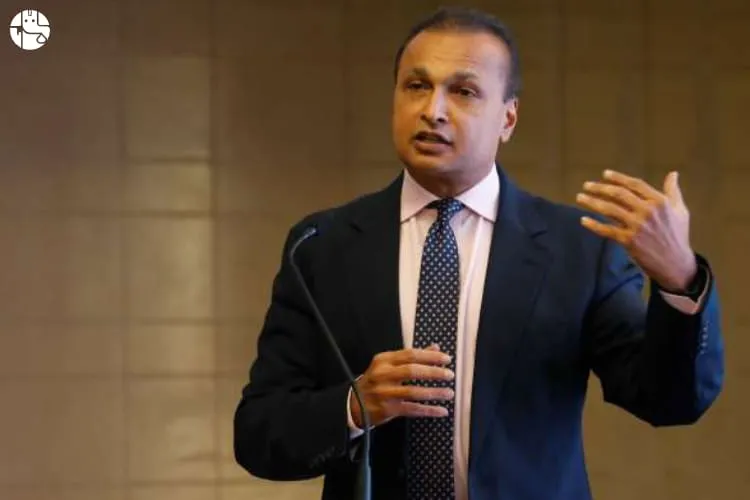 Businessman of the Year (1997), Best Role Model (2006), CEO of the Year (2004), The Entrepreneur of the Decade Award (2002), these are the names of just a few awards conferred upon the younger Ambani brother, Anil Ambani.
Following the death of his father Dhirubhai Ambani, Anil Ambani took over the helm of Reliance Group in 2002. Currently, he is the chairman of Reliance Group, a conglomerate that includes well known and stock listed names such as Reliance Capital, Reliance Infrastructure, Reliance Power, Reliance Communications and many other ventures in diverse interests and fields. Anil Ambani, an MBA from Wharton Business School, had come to become the sixth richest man in the world with a net worth of $ 48 billion in 2008, until 2019 when his net worth was declared at just $ 500 million.
The fall of Anil Ambani, though gradual, comes as an unfortunate surprise. Over the past five years, the growth rate of his ventures plummeted, and the debt on some ventures started soaring. This gradual process translated decay for Anil Ambani's success story while his personal wealth eroded. Eventually, in 2019, the ruling came from the Indian Supreme Court that announced a warning of jail time for Mr Anil Ambani unless one of his ventures, Reliance Communications paid off a debt of $ 77 million. This humiliation was fended off as the elder brother, Mukesh Ambani, came to the rescue and paid off that debt along with interest.
Anil Ambani, who was the sixth richest man in the world in 2008, is now selling assets and pulling in corners to pay off the remaining debt. Let's take a look at the astrological aspects that can help shed light on the matter, through a detailed study of the horoscope of Anil Ambani.
---
Due to what astrological factors did Anil Ambani land in a great debt?
The horoscope of Anil Ambani signifies that he is born with Taurus ascendant and the lord of ascendant Venus is positioned in the third house along with debilitated Mars. The chart and planetary influences reveal that the trahttps://www.ganeshaspeaks.com/horoscopes/nsiting Saturn and Rahu may have caused issues that resulted in massive financial problems, shadowing his success and pushing him in great debt. The remaining of 2019 too, may not allow him to achieve desired financial rewards easily.
Fortunately, in the period commencing from February 2020, the planetary influences may bring some improvement on the financial front, helping him in strengthening his financial status and minimizing his dues.
---
Did astrological factors have a play in how he was saved by his brother?
Astrological predictions for Anil Ambani suggest that his path is paved with financial challenges, but the transiting Jupiter is in his favour, and this may have led to him being rescued by Mukesh Ambani, his elder brother.
Jupiter's positive influence helps him in maintaining his social and professional status. To be precise, Jupiter is the lord of Eleventh house (house of elder siblings) and the natal Jupiter is headed towards the Eleventh house, which may be the very reason behind Anil Ambani's rescue.
Talk to our astrologer to know your personalized future prediction.
---
How is the future like for Anil Ambani?
The birth chart of Anil Ambani suggests that during the final days of 2019, the transiting Jupiter may bring some promising opportunities for his professional progression and his ventures. However, transiting Rahu may cause occasional mental stress, yet the situation should be manageable. As the year 2020 progresses, Anil Ambani could show a greater inclination towards his public reputation, obsessively.
Prediction for Anil Ambani suggests a possibility that he may leverage some international opportunities to spell progress in the times to come. Though challenges may keep crossing Anil Ambani's path, he should be able to overcome the major struggles and get back to his original form.
To Get Your Personalized Solutions, Talk To An Astrologer Now!
With Ganesha's Grace,
The GaneshaSpeaks Team
---
---
Get 100% Cashback On First Consultation