Amazon and MGM Deal Prediction – Will it Be a Treasure or a Mess?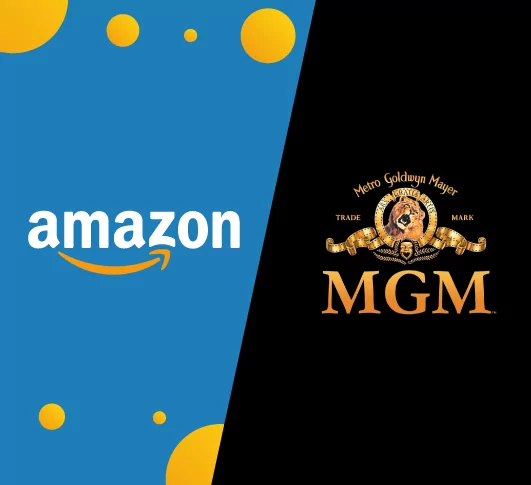 On Amazon, you can buy practically anything. It's like your magic fairy, you type in what you want, and it will appear with it. Even when you whisper anything near Alexa, it'll start giving you suggestions – ghostly much?
And because Amazon can buy essentially anything that it wants, it should come as no surprise that they just paid an enormous amount of $8.45 billion for MGM. MGM (Metro Goldwyn Mayer) is the legendary and decades-old Hollywood company that owns (now owned) the rights to some of the world's most popular movies and television shows.
It's prolly old news now that Amazon's founder is going to resign soon and take a trip to space with his brother. Why don't you grab your career report and find out if you'll be among the 4 to sit next to him! No harm in knowing your possibilities, yeah?
In a press conference announcing the Amazon and MGM deal, Amazon cited that the "whacking catalogue" of "more than 4,000 films" and "17,000 TV series" is the not-so-hidden secret for the purchase.
---
Will Amazon's Second-Largest M&A Be Fruitful?
The Amazon and MGM deal says that Bezos will now own the rights to our childhood memories: Tom & Jerry, our teen years fav: Legally Blond, and our fathers' nighttime classics: James Bond. This acquisition deal is kinda a win-win for both, but will it bring in the profits and catch Amazon's customers' interest is the big question…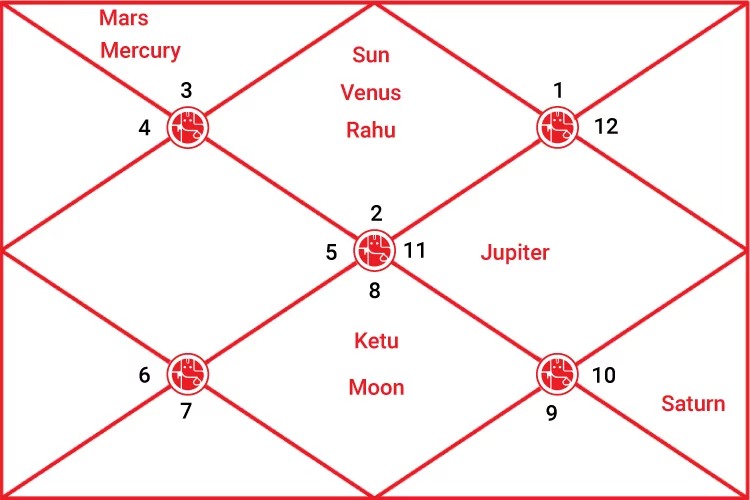 Let's have a look at the Kundali. According to the Solar Horoscope, a Taurus ascendant is present. Sun, Venus & Rahu Conjunction is in the Taurus sign. Mars & Mercury Conjunction is in the Gemini sign. Moon-Ketu is located in the Scorpio sign. Destiny Lord Saturn Located in Capricorn Sign (own sign) & Jupiter is there in the Aquarius sign.
Current Transit – Rahu will transit on the first house planets, i.e. Sun, Venus, and Rahu. At the same time, Ketu is transiting on the Moon and Ketu in the eighth house.
Planet Venus is in transit in Gemini sign Mars & Mercury. Mars is transiting in Cancer Sign & Saturn Retrograde transits over Saturn, and Jupiter is transiting over Jupiter.
Want to know where your planets sit in your birth chart, and their significance? Access your Free Janampatri Now!
---
Amazon and MGM Studio Deal
As per the Solar Horoscope of Amazon and MGM deal, Jupiter of Planet Aquarius sign is aspecting Mars (Business Lord) of Planet Mercury (Finance Lord) by the fifth aspect. Mars is aspecting Saturn, which is related to business and the lord of destiny. All the planetary positions show a good sign of progress.
During the initial part of the Amazon and MGM deal, Rahu and Ketu Transition can cause some ups & downs. But after that phase is over, only the successful rainbow will be seen in the sky upto 14/9/2021 & again from 20/11/2021 to 14/4/2022. Jupiter of Aquarius and Capricorn is protecting the Business from 14/9/2021 to 20/11/2021. Pisces Jupiter will also give a massive push in Business from 14/4/2022 to 23/4/2023.
In short, even though there are some challenges and obstacles, Amazon MGM studio future prediction shows triumph in the end.
Remove challenges and obstacles from your life by worshipping Vighnaharta! Book an Online Ganesh Puja.
---
Amazon and MGM Future: Profitable for Jeff Bezos or Not?
On July 5, 1994, Amazon was founded in Bellevue, Washington, US, by Jeff Bezos.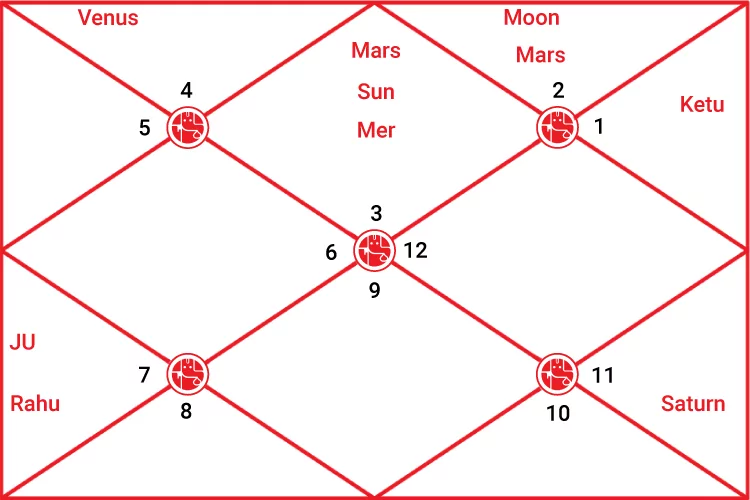 According to Amazon's Solar Horoscope, Sun-Mercury Budh-Aditya Yoga is there in its ascendant house. Venus is present in the Cancer sign, the Moon and Mars are in the Taurus sign, whereas the Moon and Venus are forming Parivartan Yoga.
Destiny Lord; Saturn is located in its own sign – Aquarius. Jupiter and Rahu conjunction is there in the Libra Sign in the 5th house. Ketu is situated in the house in Aries sign.
According to the Solar Horoscope, Jupiter is currently transiting on Destiny Lord; Saturn up to 14/9/2021 and between 20/11/2021 and 14/4/2022. Moreover, between 14/9/2021 to 20/11/2021, Capricorn Jupiter is aspecting Finance Lord Moon, 11th House (House for monetary gain) Mars & 5th and 12th house Lord Venus. Lastly, Pieces Jupiter will be aspecting on Finance house between 14/4/2022 to 23/4/2023.
All the mentioned planetary positions, transits, and conjunctions indicate that the Amazon and MGM deal will be profitable for Jeff Bezos.
Your Accurate Personalised Astrology Predictions Are Just A Call Away – Talk To Expert Astrologer Now!
With Ganesha's Grace,
Astrologers trained by Shri Bejan Daruwalla
The GaneshaSpeaks Team
---
---
Get 100% Cashback On First Consultation