5 Days Of Diwali – Importance of Diwali Week And The Celebrations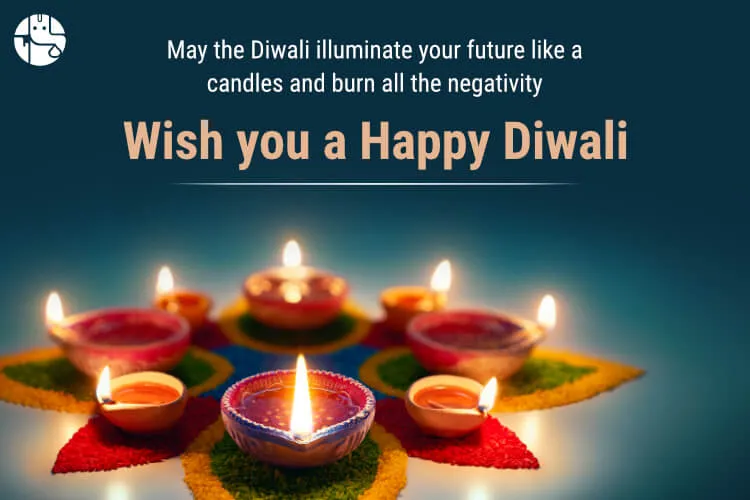 ---
Diwali In 2023 – Date And Timings Of the Five Days
Amavasya Tithi –

Day 1 – 9th November 2023
Day 2 – 10th November 2023
Day 3 – 11th November 2023
Day 4 – 12th November 2023
Day 5 – 13th November 2023
Day 6 – 14th November 2023 Bhai Dooj
Importance Of 5 Days Of Diwali – The Five Days Diwali Festivities
Diwali festival extends beyond cultures and religions, encompassing and surrounding all. That is the only thing that makes Diwali the most famous festival in India. The 5 days of Diwali have something for everyone from informative poojas for faith lovers to the night long card parties.
The 5 days of Diwali do not last merely five days but almost the entire week, the celebrations lasting 5 days and after-effects here and there for the remaining two days. The beauty of this festival is the unity of five different ideas, each of which takes place in a special thought or ideal every day. Therefore, every five days of festivities, people celebrate with true intelligence in order to enhance their life.
It is a true market festival, from a local goldsmith to a local potter. Much is done, and even the poorest or forgotten parts of society are helped to make some money by legal means through this commercial practice. Blessings of Lord Kuber may also be sought by buying Kuber yantra.
1st Day Of Diwali Week – Dhanteras
Dhanteras (Dhanvantari Trayodashi) is the first day of Diwali week, marking the official beginning of the sparkling Diwali festivities. Indeed, this is the 13th lunar day of the Krishna Paksha, the dark quarter of the month of Karthik, according to the Hindu calendar.
Dhanteras is a special day, as it is thought that Lord Dhanwantari came from the sea this day with Ayurveda, a medical science, for the good of humankind. A large number of purchases take place this day, particularly gold, silver and precious stones, ornaments, new clothing and utensils.
At sunset, Hindus bathe and pray for the safety of Yama Raj, the Lord of Death, with a lighted deeya, Prasad (sweets offered during worship). This offering is rendered near the Tulsi tree, the Holy Basil, or any sacred tree in the yard.
You can also book an online Lakshmi Puja, performed exclusively for you by our learned Pandits.
This day marks the start of the Diwali festivities.
2nd Day Of Deepavali – Choti Diwali
Kali Chaudas, or Narak Chaturdashi, is known as the second day of Diwali week. It is just the Choti Diwali; the festival celebrated on the second day of Deepavali in some parts of India.
It is understood that Lord Krishna killed Narakasur's demon on this day, freeing the world from terror.
It is believed that on this day, the body must be massaged by oil to alleviate fatigue, bathing and rest so as to celebrate Diwali with vigour and pity. It is also thought that on this day you shouldn't light diyas or step out of your home. In modern times, however, on Choti Diwali, people visit each other to wish 'a happy, successful Diwali' and exchange gifts and sweets.
3rd Day Of Diwali Week – Actual Diwali Day
The real Diwali is on the third day of the 5 days of Diwali. It is the day when Goddess Lakshmi and Lord Ganesha are worshipped. Hindus get purified and join their families and their Pandit (priest) to worship the Divine Goddess Lakshmi for the blessings of prosperity and riches, the victory of good over evil and light over darkness. People in their homes are lighting diyas and candles, and millions of crackers, crackers and fairy lights are on the street throughout India.
4th Day of Diwali Week – Vishwakarma Day After Diwali
The fourth day of the five days of Diwali is celebrated in different ways in India. This day is observed with pomp as Bestu Varas, the new year according to its calendar in western states such as Gujarat.
In Northern Indian states, this day, when people worship their instruments, arms and equipment, is commonly celebrated as the day of Govardhan Puja and the day of Vishwakarma. Therefore, most or all businesses remain closed on this day. Also named Annakut this day.
Lord Krishna brought the people of Vraja to Govardhan Puja several thousand years ago. From then on, Hindus worship Govardhan every year in honour of the first Puja of the Vraja people.
5th Day of Diwali Week – Bhai Dooj
The fifth of the 5 days of Diwali is celebrated as the Bhai Dooj or Bhai Beej day. Yama (Yamraj, the Lord of Death) came to his sister Yamuna on this day several moons ago during the Vedic period. He gave a Vardhan (a boon) to his sister that the person who visited her that day would be freed from all sins and attain moksha or ultimate liberation.
From then on, the brothers visit their sisters and their children to inquire about their wellbeing, and sisters prepare sweets as a mark of love for their brothers.
The five days of Diwali festivities come to an end on this day.
---
Kartik Purnima – Celebration History And Significance
Purnima Kartik is a day for rituals or pooja in order to attract prosperity. Kartik Punam is a very auspicious and holy day when Lord Vishnu's blessings, mata tulsi etc., can easily be achieved.
Currently, people take baths on every holy river and worship on the river bank.
---
Importance Of Kartik Purnima And Its Rituals
According to a famous belief, Lord Shiva and Lord Vishnu come to visit Earth during Kartik month. Hence, devotees consider worshipping them on this day as highly fruitful. They visit temples, dip in the holy river and light diyas. This day is also known as Dev Diwali or the Diwali of the Gods and Tripuri Purnima.
Because of its name, this holy month is dedicated to Lord Kartikeya.
Tripuri Purnima – This day marks the victory of Lord Shiva over the Tripuri demons. That's the reason this day is called Tripurari Purnima. This day is the most significant day to please Lord Shiva. Lord Vishnu appeared as Matsya (fish) avatar on this day.
On this auspicious day of Kartik Poornima, devotees perform many types of essential practises for well-being – some even perform the marriage of tulsi with shaligram.
Devotees carry out a deep daan on the holy river shore. It is believed that deep daan can get the virtue of 'Ashwamedha Yagya,' the night of Kartik Poornima.
People also believe that deep daan on Kartik Purnima contributes to name, prestige and wealth, which helps salvation for the ancestors.
On this good day, people worship 'Trijata Laxmi' too. The Trijata Lakshmi in Ashok Vatika is said to have rescued Mata Sita. Girls worship Trijata Lakshmi so that they get the perfect life partner.
On this auspicious day of Kartik Poonam, devotees also distribute tulsi plants.
People visit fairs to enjoy this auspicious day and night.
---
Conclusion – 5 Days Of Diwali
The five days of Diwali start from Dhanteras, Chaturdashi, Diwali, Govardhan Puja, and Bhai Dooj. Diwali is the best time to start a new venture. This is an auspicious day, and we should worship Lord Ganesha and Goddess Laxmi in our homes to bring health, riches, happiness and prosperity.
Wish you a very happy and a prosperous Deepawali!
To Get Your Personalized Solutions, Talk To An Astrologer Now!
With Ganesha's Grace,
GaneshaSpeaks.com
---
---
Get 100% Cashback On First Consultation