5 Auspicious Days of Diwali - The Glittering Festival of Lights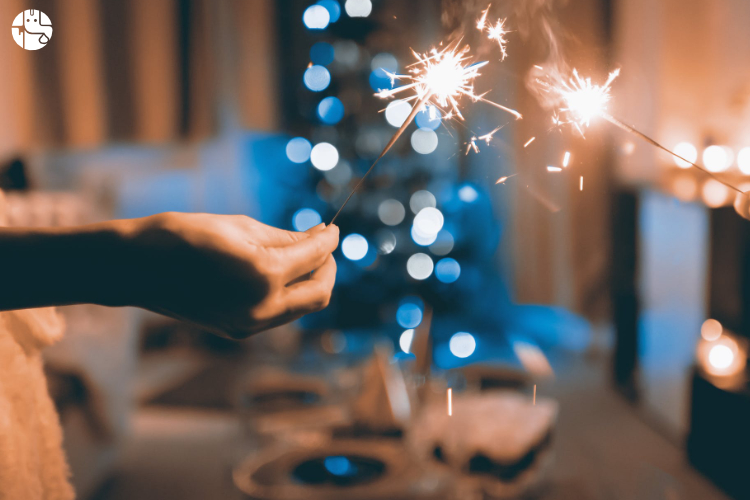 Five Auspicious Days of Diwali - The Glittering Festival of Lights
There is a reason that Diwali or Deepawali is the most popular Indian festival. The scintillating festival stretches beyond cultures and religions, embracing and enveloping all. From detailed, long poojas for the religion enthusiasts to the night long card parties and Haute Diwali do's for the younger, fiery crackers for jumpy juveniles to the lovely, colorful earthen lamps, lanterns and fine rangolis for the creative ones – the festival of Diwali has something for everyone.
And, not to forget the fact that there is rarely a day-long festival celebrated by everyone– except for this one as it actually stretches for almost the whole week, with festivities lasting for 5 days and the after-effects a few days here and there.
Here is a list of all the 5 days of Diwali, with their names, religious significance, and forms in different parts of India. Read on!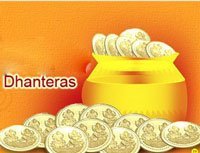 First-Day
The first day of Diwali is called DhanTeras (Dhanvantari Trayodashi), and it marks the official beginning of the Diwali festivities. This day has great significance in many parts of India as people consider this as a very auspicious day and Muhurat. The thirteenth lunar day of Krishna Paksha (as per the Hindu Calendar), the dark fortnight of the month of Karthik is DhanTeras which is a special day. On this day, Lord Dhanvantari is believed to have come out of the ocean with Ayurveda, the science of medicine, for the benefit of mankind. People usually buy gold, silver and precious stones, ornaments, new clothes, and utensils on this day. In the evening, children light crackers, and people also light some earthen lamps outside their homes. In some parts of India, like Gujarat, this day is religiously held even more important than the actual Deepawali day, and people hold Lakshmi, Kuber (the Hindu God of riches) and Ganesha Pooja on this day. Yantras are also worshipped during this day to gain benefits. Buy the golden plated Meru Prushth Yantra or the Shree Yantra which symbolizes Goddess Laxmi.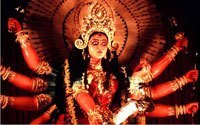 Second-Day
The second day of Diwali week is called the Kali Chaudas or Narak Chaturdasi. In some parts of India, it is simply the Choti Diwali, the day before Diwali.
On this day Lord Krishna is known to have destroyed the demon Narakasur, freeing the world from fear. It is also believed that one should massage his/her body with oil to relieve themselves of tiredness. People generally have a bath and rest so that Diwali can be celebrated with utmost vigor and devotion. One should not light diyas or step out on this day, and rather stay at home and relax. However, in modern times, on Choti Deepawali, people go to each other's houses to wish a Happy and Prosperous Diwali along with exchanging gifts and sweets.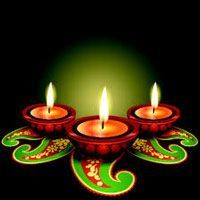 Third-Day
The third day of this festival is the actual Diwali/ Deepawali, where Goddess Lakshmi is worshipped, along with Lord Ganesha. People light diyas and candles in their homes, and streets all across India with millions of sparklers, crackers and fairy lights. After worshipping Mahalakshmi in the evening with their families, people visit temples, gurudwaras and even churches to light candles. They also exchange sweets as prasad.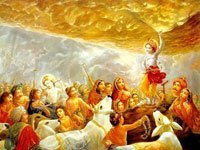 Fourth-Day
The fourth day is celebrated in various forms all across India. In the Western states of India like Gujarat, this day is celebrated with great pomp and marked as Bestu Baras, the New Year as per their Calendar. In the Northern states of India, this day is widely celebrated as Govardhan Pooja and Vishwakarma Day, where people worship their instruments, arms, and machinery. Most of the business establishments, thus, remain closed on this day. This day is also called as Annakut.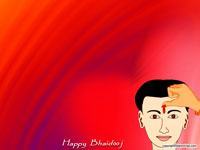 Fifth-Day
The fifth day of Diwali celebrations is observed as the Bhai Dooj or Bhai Beej or Bhai Teeka/Tilak or Bhai Fota (In Bengal). Brothers visit their sisters on this day, and the sisters celebrate and prepare sweets especially in honor of their brothers, wishing for a long, happy, healthy life and great success for them.
Let us also commemorate this festival of lights with love, happiness, and peace. May Lord Ganesha bless us all with health, wealth and joy!
To Get Your Personalized Solutions! Talk To Astrologer Now.
With Ganesha's Grace,
The GaneshaSpeaks.com Team