Pig and Monkey Compatibility: Appreciate the Bond
Together, the Pig and Monkey compatibility means both the parties having a lot of fun. Both of these signs are usually upbeat, optimistic people who enjoy sensuality, though the Monkey is a little more decadent than the Pig. Fine foods, lush surroundings, lovemaking, and even easy pleasures like sleeping in a cosy bed and taking a long bubble bath are all favourites of the Pig. The Monkey, on the other hand, is more decadent in that it is more interested in party atmospheres and large, noisy crowds where anything can happen. The most important things in life to the Pig are family and good friends; the most important thing to the Monkey is the enjoyment of pleasure.
You are upright and fair as a Pig. You would never consider lying, and you would never betray someone in any way, whether by words or acts. You are quite gullible as a result of your honesty; you are not on the lookout for deceit, and you never mislead anyone.
You have a lot of stamina and endurance, and you still finish what you began. You are very loyal to your friends and family, and you are not afraid to put in long hours once you get started. Since you like to think things through deeply and carefully before committing to them, your friends and family might think you're a little late. You are extremely knowledgeable, but you despise making rash decisions. As a result, you can lose out on opportunities that involve fast thinking and action.
You adore the finer things in life. You don't mind putting in long hours, but you believe you deserve to be surrounded by nice things as a reward for your efforts. You want a partner who is willing to put in the effort to provide you with a stable lifestyle.
They can wrap everyone around their little fingers with their charming ways and fast intelligence! You will find a monkey attractive and seductive regardless of her appearance, but monkeys are susceptible to exploiting others and being greedy with their affection. A Monkey normally has a series of broken relationships behind her, oblivious to the fact that she is to blame for the majority of them.
When a Monkey can commit, she gives everything she has. Even though it is difficult for her to commit to only one person, she will be devoted and faithful to her true love. Because of your gullibility, monkeys will find you to be easy prey, but if your love is genuine, a Monkey will not take advantage of you.
Pig and Monkey Compatibility
As lovers, Pig and compatibility turn out where they spend some time attempting to persuade the Pig to go out rather than stay in; after all, the Monkey is a sexual being who does not wish to spend hours upon hours in the bedroom. The Monkey, on the other hand, will eventually tire of attempting to inspire the Pig and will strike out on its own.
Since the Monkey isn't very versatile, the Pig would have to be willing to compromise. The good news is that when in love, the Pig is a very generous, acquiescent symbol which only wants to please its mate; the bad news is that this characteristic can also lead to the Pig being taken advantage of. The Monkey would never intentionally harm the Pig, but he may not be very careful.
You treat each other with respect, but there is a lack of connection, deep affection, and cohesion in your relationship. You should focus on enhancing each other's strengths and learning from each other's weaknesses. The gentle and truthful male pig prefers an easy and quiet life, while the quick-tempered and active female monkey prefers to stand out. The aggressiveness of the female monkey can have a negative impact on her husband's self-esteem. As a result, you're not a good fit. Your match percentage is 55%.
Pig Man and Monkey Woman Compatibility
This would be a courteous relationship, but the two will not be too enamoured of one another. For the mysterious Monkey, the Boar is too forthright and meticulous. He would be far too dull for her, as she has very strong tastes. Although she is cleverly beautiful, the Boar will be unable to digest her complicated and snobbish nature. Both are likely to be hurt by the qualities of the other. Even if they can find this out, they could try out the match and focus on each other's progressive qualities.
When they are romantically connected, and sex is involved, a Monkey woman can give a Pig man courage and even trust. To keep the peace, the Pig Man tries to resolve most of the arguments and conflicts in his relationship with the Monkey woman. It's likely that the Monkey would find the Pig Man to be too generous and exploit him. When dating a Monkey woman sexually in the Chinese zodiac, the Pig must always stand up for himself to avoid losing the spark in the relationship.
Monkey Man and Pig Woman Compatibility
These two wise and forward-thinking signals spend more time arguing than cooperating. Both have a strong need for praise. The Monkey prefers to get things done quickly and is self-assured about his skill. She is picky yet effective, and she is quick to point out his flaws. They put each other's patience to the test. He can't stand her argumentative personality, and she thinks he's too vain and conceited to listen to her advice. Both will struggle in the union unless they agree to compromise on a number of key issues.
When dating a Monkey man, a Pig woman will feel more sensitive, but the Monkey man does not mean to appear disrespectful or distant from her; it is simply part of his nature. The Monkey man admires the Pig woman's femininity, but he is hesitant to praise her or express affection for her. This can make the Pig woman feel completely insecure in the relationship.
Best Match for Pig: Sheep, Rabbit, Tiger
When it comes to relationships with people born under other animal signs, the Pigs will get along swimmingly with the silent Rabbit. They should work together to achieve shared objectives. There will be few problems in their lives if they live with the Sheep people. Pigs and Tigers could be good friends if they could resolve their own shortcomings by learning from each other's strong points. Furthermore, the Pigs have a great deal of respect and admiration for the Tigers.
People born in the years of the Pig, Ox, Dragon, Horse, Rooster, and Dog may live in peace and cooperation with those born in the years of the Rat, Ox, Dragon, Horse, Rooster, and Dog.
Two pig people, on the other hand, aren't a good match because they can't suit each other perfectly. They'll both lose their bearings and belief when they face stuff. It's also difficult for the Horses to negotiate with the Snakes and Monkeys because they are too intelligent and cunning.
Best Match for Monkey: Rat, Dragon, Snake
The Rat people may be drawn to people born in the year of the Monkey. The Rat always absorbs the Monkey's merits in order to help them advance their company. The Monkey's intelligence may also be a source of inspiration for the Dragon. Since Snake and Monkey belong to the Chinese Zodiac's Six Compatible Groups, they could work well together as a couple or as business partners.
People born in the years of the Rabbit, Sheep, Dog, Horse, and Ox enjoy taking advantage of the Monkey's good points to boost their competitiveness. Furthermore, people born under the Rooster sign enjoy working with the wise Monkey.
However, the Monkey should never brag in front of the Tiger during a competition, as the Tiger is prone to being enraged and retaliating. Also, the Tiger should avoid tampering with the Monkey's possessions, as this could expose them to assault. It is said that after marriage, the monkey will not be able to live with the pig for long. However, if both of them are tolerant, they might make a good pair and partner in many situations.
Rat-Rat Compatibility
Rat Husband and Rat Wife
Born under the same animal sign, these two possess similar traits. However, they may fail to see eye to eye sometimes, especially if one of them is a bit too much for the other. For example
Read More..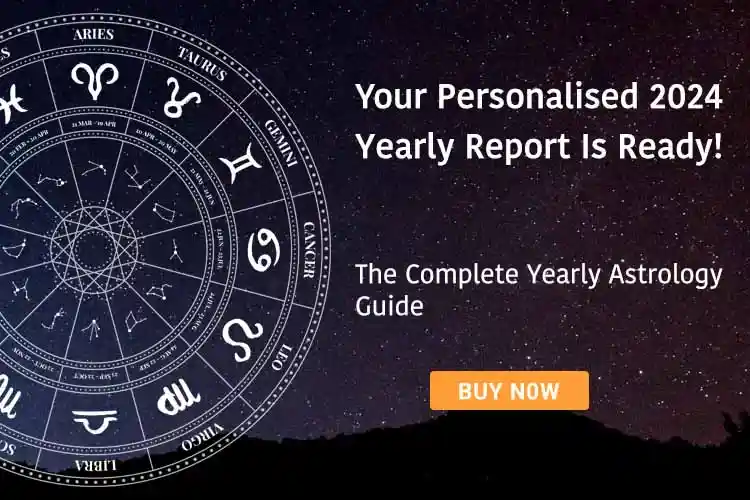 Share Your Problem, Get Solutions