2021 Marriage Horoscope For Scorpio Sun Sign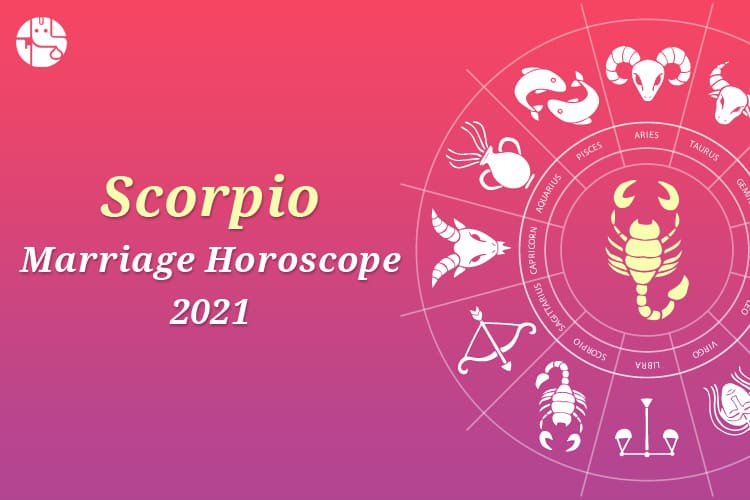 Scorpio 2021 Marriage Horoscope: The Year Is Favorable For Married Couples!
According to Scorpio marriage horoscope 2021, the year 2021 is likely to be a bit challenging for your married life, However, the year will be favorable for married couples. If you have been trying to settle down in your relationship through marriage, you are advised not to proceed with the idea until the end of the first three quarters.

This means, the last three months of the year, October, November, and December 2021 may be much better for marriage and settling down with your life partner. The rest of the year is not supportive for you, if you are dating for long, says the Scorpio 2021 marriage horoscope.
Scorpio Marriage Horoscope 2021: Stay Cautious While Taking Important Decisions Of Marriage!
For singles, the year 2021 is likely to be average, as per Scorpio marriage prediction 2021. For a major part of the year, you may not be in a mood to find an ideal partner of your choice. In fact, around the month of April, May, June, and July 2021, you will feel loneliness in your life and this may boggle you down, according to Scorpio marriage horoscope 2021. Furthermore, you may not be socially interested in maintaining much connection with anyone. This is one area where you will have to be careful, as you may slowly develop disenchantment towards your friends and social circle. Ganesha suggests you to try your best and not to lose your emotional state of mind as you can be disturbed for not finding an ideal partner. Scorpio 2021 love horoscope may give you the insights that may help you take the right decision.
Scorpio Marriage Horoscope 2021: Spend Some Quality Time To Make Your Relationship Strong!
But as it is said, that nothing remains static for life thus, towards the end of November 2021, you are likely to find some interest in someone being developed. You may even muster the courage to propose to him/her for an alliance. Ideally, you should hold on and allow the relationship to mature and then seek allegiance from the newly found partner. You are advised to spend more quality time with each other to make your relationship strong. Else, you can see some initial failure in the relationship. According to Scorpio 2021 marriage horoscope, try not to hurry up in matters of the heart as this may be disturbing in your case. Take them lightly and slowly, allow the love life to blossom to a new level.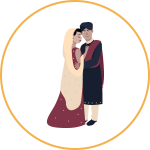 Finally, the year will end on a good note if you are married and settled as per Scorpio 2021 family horoscope. Furthermore, the aspect of Jupiter in the zodiac of Gemini will completely control the difference of opinion that can arise from a married relationship. Therefore, the year is likely to end on a good note for one and all. Thus, you are likely to be happy with the way life will turn for you in 2021.
With Ganesha's Grace,
The GaneshaSpeaks.com Team

Day Guide
Comprises of events likely to happen, hourly guidance & precise timeframes

Life Meter
Know the percentages of different aspects of your physical and mental state

Compatibility
Check out how well will your wavelengths with others match