How will the transiting Saturn in Capricorn affect our lives?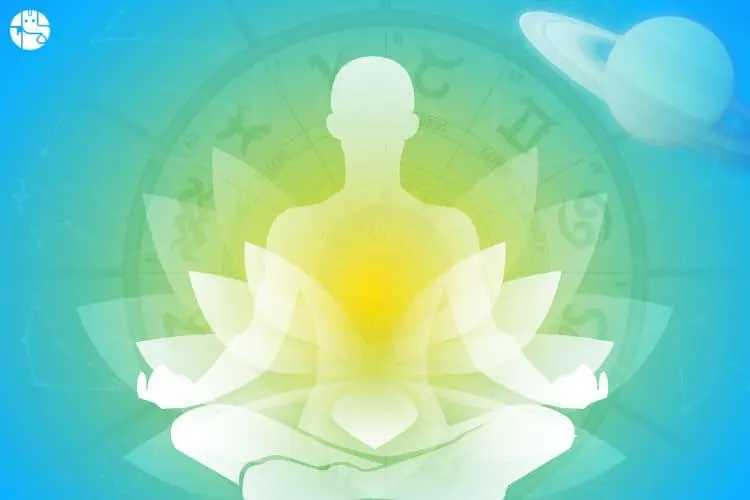 Let's welcome the new year with a bit of a shake from a major planetary event. The justice Lord and tough taskmaster Saturn is going to transit in Capricorn moon sign. It will be a life-changer for all individuals. It will not only impact human lives in areas like career or relationships but also affect their thoughts and actions. This combined energy of human beings will ultimately bring change to the world as a whole.
This significant astrological phenomenon will take place from January 23, 2020. Saturn is transiting to Capricorn after around 30 years of its journey in other zodiac signs. This will be like homecoming as it is going to ingress into its own sign.
---
What is the relation between Saturn and Capricorn?
Saturn is considered to be a strict disciplinarian who gives various blissful or cruel experiences to an individual. It wants the person to learn important lessons in life and considered to be the best mentor in all. Now, being a ruler of Capricorn sign, this deity does have a deep relation with it.
Those born under Saturn in Capricorn are driven with the ambition to make a mark. The strict 'Father', Capricorn also plays a major role in people's goal plans and implementation. It is a sign of persistent work and commitments towards responsibilities. This is the very reason that the taskmaster has a deep relation with the sign of authority and discipline.
---
What are the effects of Saturn transit on human life?
As many of us know, each planet in astrology has some effect on the lives of people. Whether it is their emotions, values, thoughts, deeds, or facing challenges; planets and planetary transits play a big role. When it comes to going through the cycle of life, it becomes really important for a person to get their horoscope analyzed. The placement of Saturn in one's chart and the effects of its transits will also play a major role. Get your personalized Saturn Transit Report and know what's in store for your life ahead!
On a comprehensive level, Saturn represents people who maintain a low profile in the society. These people mostly have a simple taste in life which they can enjoy with basic facilities. It also represents those who are keen on doing research works and those who are detached from worldly desires. Hence, the Saturn's transit to Capricorn will help those individuals who live a normal lifestyle. It will help them in their path towards thinking and acting without disrupting their values. This doesn't mean that the planet will give tough times to the others. It simply means that those who are indulged in worldly desires will get a nudge from Saturn to come back and look within themselves. This is his way of bringing a balance in everyone's life.
Get remedies to neutralize the bad influence of Saturn in your life.
People can greatly benefit from the transit in terms of conducting research on various subjects. Saturn will also make people leave the dominant emotions or greed and find peace in the simple things in life. The ones who want to find success in their paths of enlightenment can also make the best use of this transit.
From the internal side, Saturn indicates long term values and responsibilities. It makes people committed to their work or life matters with strict discipline. Hence, Saturn's transit through Capricorn will enable people to live and act in various situations in a more regulated manner. This tough taskmaster will also help individuals to move ahead with strong determination. This way, the goals that you have in mind can be achieved by going the extra mile if you have to.
---
How will the Saturn transit affect the world?
The planets rule the zodiac signs and possess traits that represent the nature of every zodiac. Saturn is known as an independent and slow-moving planet. It is known to be the planet of karma that concentrates on justice, deeds, and responsibilities. Hence, karma will unfurl your past and present thoughts and deeds. This will greatly impact your life's decisions as well as success. Get your personalized Saturn Transit Report and unlock your hidden path to success!
On the worldly point of view, Saturn is the natural signifier of the matured population, land-owners, and farmers. It also represents the coal and mine industry. Various assets owned by states and nations fall under Saturn's domain. Apart from this, Capricorn sign rules over government executives, government agencies. Hence, the combination of both of these will have a tremendous effect on these areas of the world.
Saturn's transit through Capricorn will generally remain supportive and favorable for government agencies of several nations. Under the influence of Saturn's transit, various governments will undertake many improvements. Religious, spiritual and cultural reforms are also likely to occur during Saturn's transit.
As Saturn depicts changes and challenges, it will act as a betterment to bring government matters on the right path. This change will be driven by a force to make the world a more organized and structural place to live.
To Get Your Personalized Solutions, Talk To An Astrologer Now!
With Ganesha's Grace,
GaneshaSpeaks.com
---
---
Get 100% Cashback On First Consultation