2021 Finance Horoscope For Gemini Sun Sign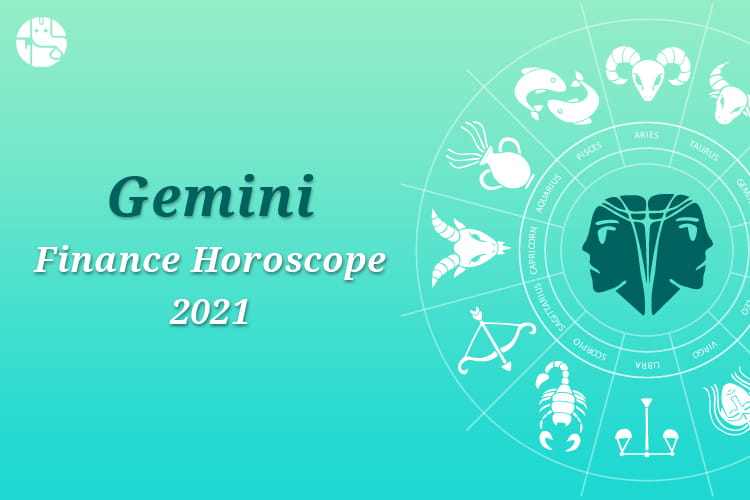 Gemini Finance Horoscope 2021: You Will Earn And Save Well
What does the Gemini finance astrology prediction 2021 say? Well, last year, Gemini natives had a below-average time for earning and saving money. Gemini natives couldn't find new avenues to earn and even improve saving. This had led to a serious problem which in turn led to a stern control of expenditure. Still, many unavoidable circumstances made you struggle to meet the ends.

But as you move into 2021, you will see a sudden rise in income and a drastic fall in your expenditure. This can surprise you initially and you will realize that time is the only factor that is not constant and ever-changing. Thus, all your efforts to earn and save will see good support in 2021 shows the Gemini finance horoscope 2021.
As per the 2021 Gemini finance horoscope, for the natives who are looking out for income through the promotion will see a happy start. You will be in a state wherein your income will bring in satisfaction through hard work and efforts. This will be the year where you will find your efforts paying you good returns. Therefore, just remain focused and ensure that all your energies are channelized in the right direction to make you earn well. Lastly, you will also see some new sources of income which will remain stable for the rest of the year. But try to keep your expenditure under control.
Gemini Money Horoscope 2021: You Can Open A New Account For Saving Money
Again, the year is good for investing in simple and long-term assets. If you are keen to start a debt instrument, the returns will be steady this year. You will prefer to balance the volatility and even bring in better returns to you. However, try to earn through regular sources too, since this income from investments should be considered as complements to your regular source. In the mean-time, some of you will plan to start a new bank account where you can keep little savings that can be converted into a corpus fund for a future utility under Gemini finance horoscope 2021.
The Gemini 2021 finance horoscope shows that the year will finally bring some relaxation to Gemini native planning to improve their credit scores. Last year, some of you couldn't repay your debt on time which had led to a serious problem with your credit score. Now, this problem will be that of the past and you will slowly find ways to improve your fortune by repaying on time and bringing stability to your credit history. The year will end on a good note for Gemini natives trying to bring back their lost glory. Avail your Free Personalised 2021 Yearly Report, to know more about your financial prospects.
Gemini Finance Horoscope 2021: An Overview
The stars see you much better placed in matters of investment and savings. You will be able to come out of your problems and do well on the financial front. If you invest in some financial instruments, you are going to get good returns from them. The year will be good in re-building your past glory shows your Gemini money horoscope 2021.
With Ganesha's Grace,
The GaneshaSpeaks.com Team

Day Guide
Comprises of events likely to happen, hourly guidance & precise timeframes

Life Meter
Know the percentages of different aspects of your physical and mental state

Compatibility
Check out how well will your wavelengths with others match