2021 Horoscope For Capricorn Sun Sign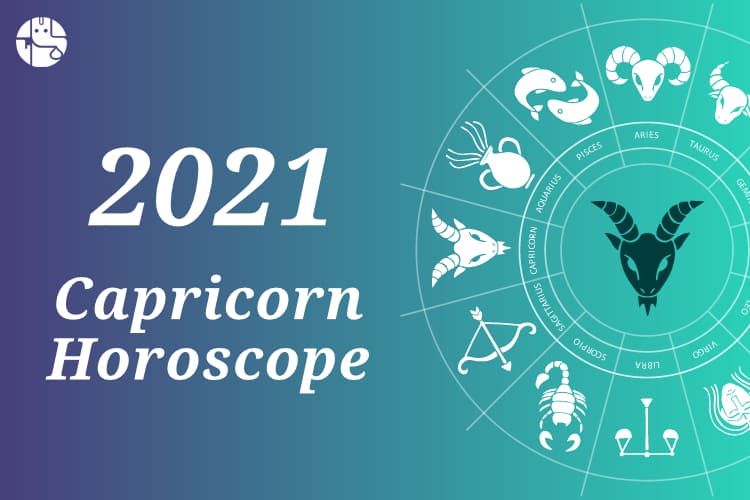 Capricorn 2021 Horoscope: Think Twice Before Making Important Decisions!
The year 2021 is likely to be a year with heavy transit which may impact your life. According to Capricorn horoscope 2021, the year 2021 may make you introspect in your actions and may induce you to make adjustments. These changes may decide the future of your actions. In fact, the decision that you may take now and then follow it with actions will decide the outcome during the year, says Capricorn 2021 predictions. Therefore, our expert astrologers suggest you make sure you think deeply before you decide to make a decision and take action. You access your Free Personalized 2021 Yearly Report, it will guide you towards the right direction.
One of the first steps that you may take is to rejig your finance. According to the 2021 Capricorn horoscope, the transit of Jupiter and Saturn may make you spend, but on a calculative mode. Moreover, Saturn, being the lord of Finance to your zodiac sign and Jupiter bring the house of loss, together will put you to work on those finance areas that will be secondary and irrelevant. Planning on investments and even controlling your expenses are likely to be the first step, according to Capricorn astrology prediction 2021. If married, then you may keep a portion of your savings for future commitments. Just try to make this a routine practice.
Capricorn Horoscope 2021: You Are Likely To Spend Quality Time With Your Partner!
However, the year 2021 will be good for love and relationships, as per Capricorn horoscope 2021 astrology predictions. The ego clash that prevailed in the past may now completely subside. This is likely to improve the bonding of the two sides throughout the year. As Jupiter is out of the friction this year, you may be happy with your partner to spend a romantic moment, according to the Capricorn 2021 horoscope. These were some interesting instances that you missed for long.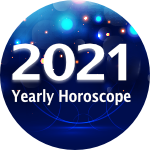 Capricorn Horoscope 2021: The Year 2021 Is Likely To Be Good For Students!
Further the year 2021 is likely to be good for students planning to pursue higher studies, especially in the area of research and experimentation. The combination of Jupiter and Saturn may make you good at taking up areas of study that may include Finance, Language, and Engineering. As per Capricorn 2021 horoscope, the transit of Venus around March and April can also give a boost to students who are interested in fine arts or creative studies. You may even take one of the subjects as your majors and master the same. This can support your career decision in the long run, says astrological prediction of Capricorn in 2021.
When academics are supportive, will this also support your career and business graph? Then the answer is yes! According to Capricorn 2021 horoscope, the year is good for career progress, if you are stepping out of high school or university exams. Though the first two quarters of the year are likely to be challenging, the second half of the month may give you many opportunities to settle down. A little patience will be ideal to help you. Further for those who are already employed, the year will be progressive, according to Capricorn horoscope 2021. Returns of your hard work are likely to be interesting, but you will have to take up your work seriously. Plan your career accordingly this year.
2021 Capricorn Horoscope: Stay Cautious About Your Health!
According to Capricorn horoscope 2021, the one area that will demand attention this year will be your health. Given the transit of Saturn and Jupiter, the dual transit is likely to make your year stressful. But despite being stressed, you may also be careful of your fitness by taking up adequate sleep to keep yourself fit and healthy. As per Capricorn 2020 predictions, the transit of Jupiter in Aquarius for the whole year will bring grace in your life. Therefore, this may improve your fitness and health.
When health is well maintained, you can automatically develop an inclination to gain good wealth. Therefore, the year 2021 will be slow, but steady to maintain and improve your position in wealth. According to the horoscope 2020 for Capricorn, if you are into business, then you are advised to be careful this year. If planning to expand or looking for a long-term investment scheme, then the year is not likely to be supportive. Try to avoid investing in long term schemes. Free Personalized 2021 Yearly Report can help you plan your next career move and alert you of the upcoming possible challenges.
Capricorn Horoscope 2021: Favorable Year For Marriage!
Again, if planning to marry, then the year is very good to decide the same. Starting from January 2021, the year will bring many good proposals for marriage that you can consider. The good part is that you may marry the person whom you know for ages.

Capricorn Finance Horoscope 2021

Capricorn Love & Relationship Horoscope 2021

Capricorn Education Horoscope 2021

Capricorn Career & Business Horoscope 2021

Capricorn Health Fitness Horoscope 2021

Capricorn Wealth & Property Horoscope 2021

Capricorn Marriage Horoscope 2021
With Ganesha's Grace,
The GaneshaSpeaks.com Team
---
Catch The Wave – Capricorn Horoscope 2021
An eventful year awaits you ahead, Be ready for it with your Capricorn Horoscope 2021.
Our minds are in search for good times, or even a minuscule relief from all the stress the last year has brought us. With new hopes, we are looking forward to 2021, with our fingers crossed for the best. But what if we tell you there is a way you can get the most accurate predictions about your 2021 well in advance, and be relaxed or battle-ready, whatever may be the requirement!
Capricorn Horoscope 2021 is your all-in-one predictive guide for the year ahead, with the most accurate predictions you can find. Not only it helps you understand the effects of planets and other celestial bodies on your life, but it also helps in understanding their effects on various aspects of your life such as love and relationships, jobs and careers, wealth, education, health, and more! Capricorn Horoscope 2021 has it all. Say goodbye to all the stress that comes with the thoughts of what next, instead make your 2021 a series of better decisions that leads you to success.
Interestingly enough, Capricorn is at the centre of many transits and conjunctions this year!
With the Sun, Saturn, Jupiter, Mercury, and Venus transiting to Capricorn at one point of time or another, this year is sure going to be an eventful year for the natives. Powerful planets bring powerful changes, and they may be either beneficial or challenging, depending on their characteristics. Capricorn Horoscope 2021 is the ultimate predictive guide for what those changes are about to bring you. Did we mention, most of these transits are there to greet you at the very beginning of the year?
Make the most out of beneficial times and face the challenging times with proper planning, with the knowledge acquired from Capricorn Horoscope 2021.

Day Guide
Comprises of events likely to happen, hourly guidance & precise timeframes

Life Meter
Know the percentages of different aspects of your physical and mental state

Compatibility
Check out how well will your wavelengths with others match
Check Articles For Other Areas Of Life as well: