2021 Career & Business Horoscope For Cancer Sun Sign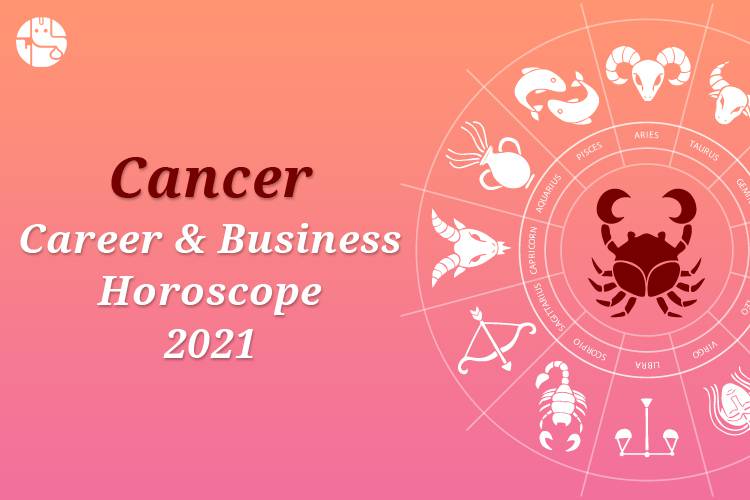 Cancer Career Horoscope 2021: You Will Make Steady Progress
Career and business-wise the year 2021 will have mixed results, shows the Cancer business and career horoscope 2021. As far as career is concerned, there shall be steady progress for cancer natives who have been working in service for someone. Steady progress will be seen month on month which will be due to your efforts and hard work.

No doubt, you will endure the stress and the pain in getting your work done, but as you will progress, you will be happy to find the efforts and its reward coming your way. However, as you are known to be someone who will not give up on anything easily, this will be a phase where you will work hard and achieve your desired goals. Thus, the career for cancer native in the job will be steady and progressive as per the findings from Cancer 2021 career horoscope. Know about your progress in career and business.
Access the Free Personalized 2021 Report!
Now native in the field of business. The 2021 Cancer career horoscope says this facet of your life will be drawn into two perspectives. One perspective will be to check your business as a proprietor and the other will be to check your business from a partnership point of view. As a proprietor you will see the little struggle to find out new business avenues. But this will not be a difficult state as you will see your achievements enhancing, but with some difficulty. Still, you will be happy with the progress that will be made. Now, if you are planning to undertake a partnership business, the transit of Saturn in Capricorn and Jupiter in the house of Aquarius will not be healthy for any kind of partnership business. Try to avoid any partnership business this year as seen in your Cancer career horoscope 2021.
Cancer Business Horoscope 2021 Shows Fruitful Initiative In Business
As per Cancer career astrology prediction 2021, those planning to take up part-time business along with existing jobs will be very much enthusiastic to take up the activity. The idea is good, but you will need time management which will not be easy. Ideally, you must not force yourself beyond your means. Because this can affect your existing job too. Take a back seat and do all your work in a timely manner and with perfect efficiency. Some of you will also invest your savings into the new venture which will not be an ideal step. If you struggle, then you will be in a difficult state to overcome any of the problems shown in Cancer business horoscope 2021.
The Cancer career horoscope 2021 states that the good part of 2021 is for those who have been working independently as service providers or freelancers. This will be a time for them to establish themselves as this will enable you to connect with the leading businesses and also offer your services with ease. This is one area of work that will be rewarding this year. Get the Free Personalized 2021 Report! Know the details about your career growth in 2021.
Cancer Career Horoscope 2021: An Overview
Your career and business prospects in the year 2021 will be a mixed bag. The success which you procure during the year will be in accordance with the hard work and efforts that you put in. As for businesspersons, you may face some difficulties and challenges therein. You will also need to maintain an appropriate equation with your business partners as seen in the prediction of Cancer 2021 career horoscope.
With Ganesha's Grace,
The GaneshaSpeaks.com Team

Day Guide
Comprises of events likely to happen, hourly guidance & precise timeframes

Life Meter
Know the percentages of different aspects of your physical and mental state

Compatibility
Check out how well will your wavelengths with others match
Check Articles For Other Areas Of Life as well: