Aries Horoscope 2021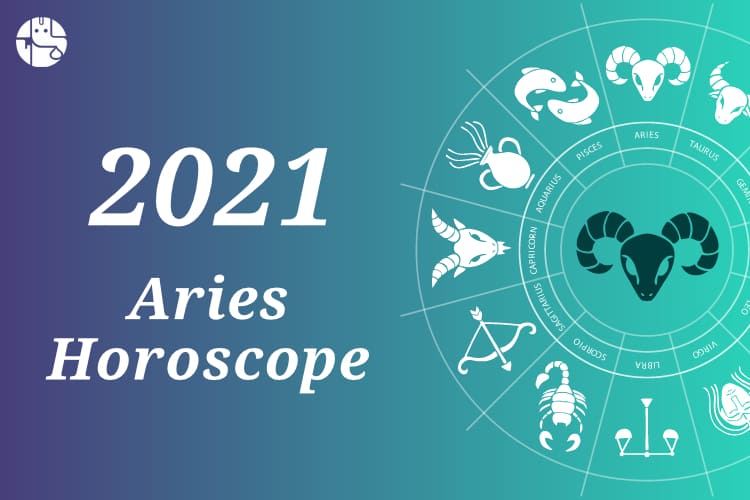 Aries Horoscope 2021: You Will Need To Stay Positive
As seen in the Aries horoscope 2021, the year 2021 is likely to begin on a very positive note and it may also grant you the ease of working and a general good fortune. Gradually, relations with friends and associates are likely to improve. Around the mid-2021, certain planetary situations may bring new challenges on the career front. Kindly keep control of your negative thoughts during this period. During the latter half of 2021, your major professional ambitions are likely to get fulfilled so says the Aries 2021 horoscope. But, astrology advises you to control your temper otherwise you may lose certain relations shows Aries astrology prediction 2021. To know about your relationships in the year 2021, access your Free Personalized 2021 Report.
As per the 2021 Aries horoscope, you may become prosperous and experience growth in your financial status. In other words, you will be successful in monetary planning, so say the astrologers. It is a good time for long-term investments, but do not get lured into greedy schemes. There will be some phases in which your expenses will be more thus you may experience a little financial constraint. Hence, you are advised to stay away from adventurous speculations in the share market this year. During the ending months of this year, you may have better opportunities for gain and growth.
Aries 2021 Horoscope: You Will Gain Focus And Concentration
As far as your love and relationship are concerned, you will be blessed with the positive cosmic powers for your love life according to Aries 2021. Your concentration this year should be only on enjoying rather than the expectations as per the findings of astrology. You will keep on getting the support and love of your partner most of the time this year. You will also notice that your partner will be more active than before and this will give you good days of intimacy as well. However, there will also be some days in which love and intimacy may be a little less but just remember that this is just a passing phase. As the year progresses, your partner's support for making love will increase gradually shows your zodiac sign.
Regarding your educational and academic arenas, planets will be moving in your favor according to Aries yearly prediction 2021. In this entire year, you will put in a lot of effort mixed with some struggle related to your studies. However, there will also be some mental pressure regarding studies but you will succeed in all your tasks and examinations. This is going to make you feel immensely happy. There will be some days in which you may feel some laziness too but remember this is just a passing phase. In certain phases, you will be very serious about your studies in terms of progress and overall development in accordance with the Aries horoscope 2021.
Aries Horoscope 2021 Shows You Will Seek More Freedom
The 2021 Aries horoscope shows that as far as your married and domestic lives are concerned, most of 2021 shall grant you tremendous success. Your desire for freedom will increase and you may not want to get tied up to tedious routine life. However, there will also be some days in which certain emotional issues might complicate things a little and might add up to your stress and frustration, says your yearly predictions. So, don't let these situations create any distance between you and your loved ones. There will also be phases in which you may expect some changes in your domestic life. Before making any decision for change, you need to speak to your loved ones and see if they will be able to manage it as well advises the findings from your zodiac sign.
As far as your relationship is concerned, you will be maintaining a good rapport with friends, and they will inspire you or enthuse you. You will be filled with positive energy on most of the days. Your mind will be very sharp, and therefore your energy will be spent behind reflexes as seen in Aries 2021 predictions. However, there will be some days when you will feel very low. But, your thoughts and vibrations will surely be positive. In such days, you should try to remain calm and composed while dealing with anything and everything. Overall, your mental, physical and emotional quotients will remain high during major parts of 2021. Access the Free Personalized 2021 Report to know what the stars have in store for you.
2021 Aries Horoscope: An Overview
It is seen that some of your long-standing aims and ambitions can come to fruition. Besides, you will be blessed with positive cosmic energy in matters of love and relationship. Your thoughts and vibrations will be surely positive. On the whole, your mental, physical and emotional capabilities will remain high as per Aries yearly horoscope 2021.
With Ganesha's Grace,
The GaneshaSpeaks.com Team

Day Guide
Comprises of events likely to happen, hourly guidance & precise timeframes

Life Meter
Know the percentages of different aspects of your physical and mental state

Compatibility
Check out how well will your wavelengths with others match