2021 Wealth & Property Horoscope For Aquarius Sun Sign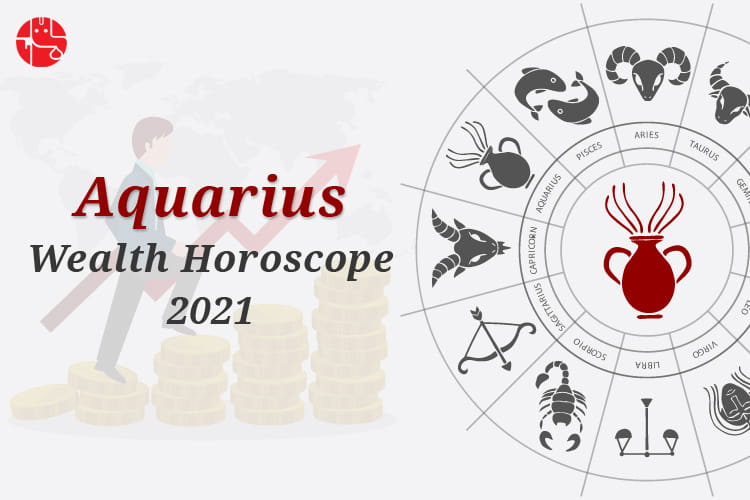 Aquarius Wealth And Property Horoscope 2021: You are likely to maintain a disciplined approach for wealth creation
According to Aquarius wealth horoscope 2021, you are mostly focused and determined in all your activities. Therefore, when it comes to creating wealth and asset formation, you are likely to work hard. According to the Aquarius 2021 wealth predictions,

with the second house ruled by Jupiter, there are high chances that you may have a disciplined approach to generate income and wealth creation.
You are known to be someone who prefers to save money for rainy days. This urge enables you to build an abundance of wealth and streamline money management. As per Aquarius 2021 wealth horoscope, the year 2021 may enable you to chase your dream and may make you wealthy as you move ahead. Since the start of the year, the transit of Jupiter in your sign may make you carefully craft a plan for the year to enhance your wealth, without disturbing your set financial goals. However, your disciplined approach may help you to achieve your financial goals. To get deeper insights about your financial prospects, refer to Aquarius finance horoscope 2021.
The best part of the year 2021, is that you are likely to observe your plan minutely to meet every desire that wealth creation can probably suffice. For instance, the yearly outing or holiday plan that you may enjoy will now see the usage of money from the corpus of funds that you will create from this year to sponsor your holiday. This is a good initiative that should be dedicatedly followed. You are likely to maintain an account of inflow of money and use a separate bank account that can channelize the flow accordingly. By this, you may be disciplined and shall not be a spent thrift either.
Aquarius Wealth And Property Horoscope 2021: There are chances that you may buy a new house
According to Aquarius wealth horoscope 2021, if you are planning to fulfill your dream of purchasing your first house, or even building one, then the year 2021 is likely to be favorable and planetary transits may help you to fulfill the dream. As per the 2021 Aquarius wealth horoscope, Jupiter which expands one's desire and also enables the desires to get fulfilled will be favorably placed in your sign, throughout the year. Just wait for the ideal opportunity, says Aquarius wealth 2021 horoscope. However, other planetary transit, if placed in an unfavourable house in your birth chart, can bring challenges in your life.
To get personalized predictions based on your birth chart, you can access Free Personalized 2021 Yearly Report.
As per Aquarius wealth horoscope, if you are planning to build a house, then avoid the months of July, August, and September 2021. These months can see some impediments to start the project which can delay the completion and also enhance the cost of construction. Ideally it would be better to avoid working during this time, according to Aquarius property horoscope 2021.
Aquarius Wealth And Property Horoscope 2021: You are likely to expand your business
If you are into business, then the year 2021 is also good for expansion and investing your business income in competition or in a new line of activity. You are likely to plan a huge capital investment which may turn profitable. There are high chances that this may produce a good alternative source of income in the long run. You may efficiently workout the capital budget investing that is likely to be rewarding and shall give you some better gains. But at the same time, it would be important for you to take a financial call, which may involve the participation of experts in this exercise, says Aquarius wealth horoscope 2021.
With Ganesha's Grace,
The GaneshaSpeaks.com Team

Day Guide
Comprises of events likely to happen, hourly guidance & precise timeframes

Life Meter
Know the percentages of different aspects of your physical and mental state

Compatibility
Check out how well will your wavelengths with others match