Sagittarius Horoscope 2020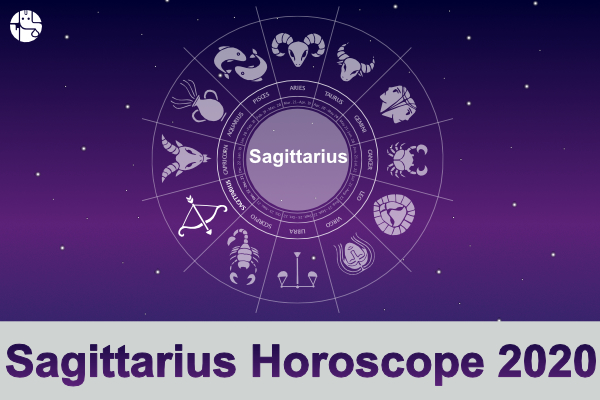 Sagittarius Horoscope 2020: A Wise Decision Goes a Long Way!
According to the Sagittarius Horoscope 2020, the positioning of the planets at the beginning of the year plays a vital role in the overall growth of a person during the entire year. Jupiter, Saturn, and Mercury enter Capricorn. However, Jupiter weakens as it enters Capricorn at the beginning of the year. All the planets are in the second house of the sign and the second house is linked with finances and relationships, as per the astrological findings in your 2020 Sagittarius Horoscope. The presence of Saturn here is to bring wisdom and peace in an individual's life. Since the planets are in the second house which pertains to finances, Saturn allows a person to use his wisdom in financial dealings this year. You are likely to see an increase in the inflow of liquid cash. Thus, you shall be able to save more money than usual.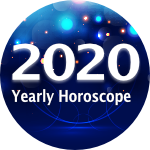 Know About Your Life In 2020 Based On Your Birth Details
Get Free
2020 Yearly Report Now
Sagittarius 2020 Horoscope: Paying Attention To The Family Must Be Paramount!
Your Sagittarius astrology 2020 says that, this year you must pay due heed to your family and matters concerning it. Increasing the time, resources and attention towards your relationship will prove to be beneficial. The weakened Jupiter at this stage has an eye over the sixth and tenth house of the sign. Jupiter's influence over the tenth house is directly related to the prospects of prosperity on the occupational front. People who belong to the service class shall witness growth and opportunities this year. This happens due to the positioning of the planets. On the other hand, business-persons are likely to strike a profitable deal with a reputed company or client. As per the analysis of your Sagittarius 2020 Horoscope, your health is better this year and from the beginning of February, you shall witness productive and progressive forces around you. However, come mid-February and business will start to mellow down. At this point, mercury is seen retrograding to Aquarius through the third house of the sign. After this period, things start to revive and occupational gains fall in line. However, this shall only be possible if one works day and night to make things possible.
Sagittarius Horoscope 2020: A New Beginning!
Talking about the time frame post-March 10, Mercury becomes more direct while being in Aquarius. As per Sagittarius Horoscope 2020 Prediction, around mid-April, due to Mercury's movement into Aries, the beginning of something new can be expected. It could be a new venture, a new relationship, better health or anything else. Come what may, do not lose hope or give up. Keep yourself motivated and work honestly. Another movement of the planets is witnessed here, which is Venus entering Gemini through the seventh house. This movement may not be an ideal one as it can cause friction in a relationship with either your partner or business. Hence, keep your head held high and face the challenges that come your way. Do not indulge in any arguments or altercations for it is not the right time to get into a verbal miscommunication. Mars enters Aries from June 29 through the fifth house, as per the astrological findings in your Sagittarius Horoscope 2020. This movement keeps you occupied with the workload and thus, proper planning of work is a must. Being patient is the key to success and you need to be utterly patient in this phase.
2020 Sagittarius Horoscope: Key Transits
Ruler of your sign Jupiter is in Earth sign Capricorn. Jupiter becomes retrograde from 15th May

Jupiter becomes direct from 13th September.

Jupiter enters a fix nature last of air sign Aquarius from 20th December

Saturn is in own sign Capricorn. From 23rd March Saturn enters its other sign Aquarius.

From 11th May Saturn becomes retrograde in Aquarius.

From 2nd July Saturn moving in retrograde mode again enters earth sign Capricorn.

From 18th December Saturn again enters fix nature last of air sign Aquarius.

Venus enters a dual nature air sign Gemini from 4th April.

Venus becomes retrograde in Gemini from 13th May.

Venus becomes direct in motion from 25th June.

Venus enters water sign Cancer from 8th August.

Mars enters own sign Aries from 29th June.

Mars becomes retrograde from 10th September.

Mars becomes direct from 14th November
With Ganesha's Grace,
The GaneshaSpeaks.com Team
5

out of

5

based on

5

reviews.
Overall rating:
Check Articles For Other Areas Of Life as well:

Sagittarius Marriage Horoscope 2020

Sagittarius Career & Business Horoscope 2020

Sagittarius Finance Horoscope 2020

Sagittarius Love & Relationship Horoscope 2020

Sagittarius Health Horoscope 2020

Sagittarius Wealth & Property Horoscope 2020

Sagittarius Education Horoscope 2020

Day Guide
Comprises of events likely to happen, hourly guidance & precise timeframes

Life Meter
Know the percentages of different aspects of your physical and mental state

Compatibility
Check out how well will your wavelengths with others match