Ravichandran Ashwin Will Dazzle Like A Super Star In 2018, Predicts Ganesha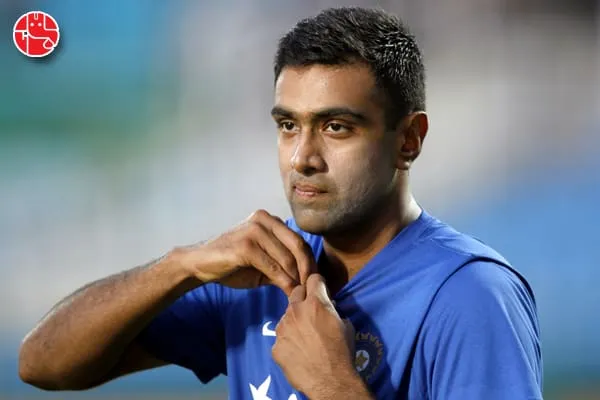 The IPL 2010 was only Ravichandran Ashwin's stepping stone, from which he has leaped on to the international stage with the speed and grace which few cricketers can lay claim to. From failing as a batsman at the junior level and turning to off-break bowling, to achieving the fastest 300-wicket mark in Test cricket, and now being reckoned as the best spinner in the world by someone no less than Muttiah Muralitharan, off-break bowling all-rounder Ravichandran Ashwin has come full circle. Moreover, Ashwin has not stopped at bowling — he has honed his dormant batting skills and is now treated as a full-blown all-round cricketer by the Indian team management. Ravichandran Ashwin is most famous for his variant of the googly called the "carrom ball". Till 2015, Ravichandran Ashwin played in the IPL for Chennai Super Kings, and then switched to Rising Pune Supergiants. Ganesha peeps into his horoscope and predicts what is in store for him in the upcoming year. Read on to find out.
---
Ravichandran Ashwin Surya Kundli
Ravichandran Ashwin
Date of Birth: September 17, 1986
Birth time: Unavailable
Place of Birth: Chennai, Tamil Nadu, India
Get Your Hand-written Janampatri By Our Experts.
---
Astrological Observations:
Mars Lends Him Intensity, Passion And Power
Mars is Atmakarka in cricketer Ravichandran Ashwin's chart which is placed in fiery sign Sagittarius. Also, Mars is placed in Scorpio Navmansa. Scorpio is the sign of intensity, depth, passion and power. Powerful Mars is always a boon for any sportsperson as per the kundli.
It Also Gives Ravichandran Ashwin Determination To Overcome Any Challenge
Due to the energy of Mars, he is always looking for something new to overcome and off-spinner Ravichandran Ashwin is ever ready to take on whatever challenge comes his way. He usually does so with passion. Once he has made up his mind about a challenge there is no turning back according to Astrology. Ashwin's stars have helped him in profession. What about your stars? Will your business surge? Get the Free 2023 Career Report.
Mercury Imparts Ravichandran Ashwin His Logical And Strategic Skills
Mercury is exalted in his chart. It represents Ravichandran Ashwin's superb logical and analytical abilities as per the predictions. He has abilities to identify the weakness of his opponents and his planning or strategies revolve around planet Mercury.
Ashwin Gets Power To Improvise His Game From His Stars
It gives him the ability to analyse the situation on the ground and make changes accordingly to achieve maximum positive results. Because of such abilities, Ravichandran Ashwin is able to work on several aspects of his game simultaneously, whether it is batting or bowling. Ashwin's rise will also increase his financial prospects. What about your financial situation? Do you want it to grow? If yes, get the 2023 Finance Report and witness the change.
Ravichandran Ashwin Gets Fame And Fortune From A Favourable Venus
Venus is also strong in its own sign which brings name, fame, glory, success and huge fan following. Adding to this, Saturn is exalted in the Navmansa and Moon is placed with Jupiter. So, Ravichandran Ashwin is extremely focused and determined to make an impact. His patience and perseverance are also noteworthy. Such placements are phenomenal for a sportsperson. Needless to say, his chart indicates his exceptional talent in the game of cricket.
Jupiter's Current Transit Has Helped Him Achieve Fastest 300 Wickets In Test Cricket
Currently, the transiting Jupiter is moving over the natal Venus. So, Ravichandran Ashwin has been exhibiting his master-class and achieved the glory of reaching the fastest 300-wicket mark. The transiting Jupiter in Libra will continue to help him. He will be garnering tremendous appreciation from his fans all over the world.
A Temporary Lapse In Form Is Indicated In The 1st Quarter Of 2018
However, the transiting Saturn in Sagittarius may bring some challenges and there may be some decline in Ravichandran Ashwin's form and performances between mid-January 2018 and April 2018. Despite his inconsistent performance as per his own standards, he will remain an important part of Indian attack. However, his fitness will require extra care during that phase.
Ashwin Will Come Up With Memorable Feats In The Last Quarter Of 2018
He is likely to perform better post-May 2018 and may reach greater heights in his career through some memorable performances in the period between September 2018 and March 2019. Ravichandran Ashwin's performances will inspire Team India to rise and shine. He will also break some old records and set a new standard for the future generation. He may far surpass other players like Hardik Pandya and Jasprit Bumrah.
With Ganesha's Grace,
Tanmay K. Thakar,
The GaneshaSpeaks Team
For Instant Solutions! Talk To an Astrologer Now.
---
---
Get 100% Cashback On First Consultation