Hardik Pandya Will Taste Huge Success In Near Future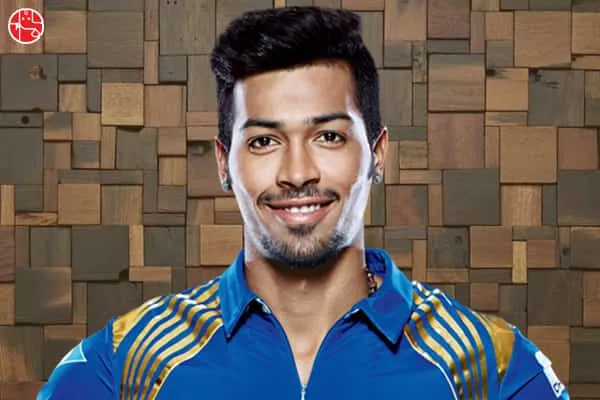 Hardik Himanshu Pandya is just the all-rounder that India has been in search for ever since Kapil Dev retired. Hardik Pandya is quite the modern day cricketer, ideal for T-20 and ODI cricket. He can hit the ball big, kick up a decent pace, and is electric on his heels in the field. Hardik Pandya plays for Vadodara in domestic cricket and Mumbai Indians in IPL. Ganesha has analysed his horoscope and concludes that Hardik Pandya's form and fame are only going to grow forward.
Date of Birth: 11th October 1993
Birth Time: Unavailable
Place of Birth: Surat, Gujarat, India
Surya Kundli
---
A Good Team Player
As per Hardik Pandya's Solar Chart, Jupiter is Atmakaraka and Sun is Amatyakaraka. Therefore, he has the potential to get success or lead Team India to victory single-handedly as per Hardik Pandya horoscope. However, all-rounder Hardik Pandya knows exactly how to be a good team player. He would be very emotional towards his mates and would support them to achieve success. Thus, he may share good equations with his teammates like Rohit Sharma and Virat Kohli. Hardik's good equations with other players have also helped him in career. Will your career witness the surge? Find it out with Career Ask A Question Report.
---
Planets Indicate Perfectionism
He has stellium in Virgo, a sign which cares about perfectionism and detailed analysis, as per the prediction. We can see both the traits in Hardik and how he applies these to his sport which is also in accordance with his zodiac sign Libra. Saturn is a very important planet and it indicates self-discipline and hard-work.
---
Lack Of Patience
In his chart, Saturn is Retrograde but placed in the Mooltrikona Sign according to Hardik Pandya birth chart. Thus, it means that Hardik Pandya is very hardworking but he does have a problem being patient when the situation gets out of control, as per Astrology.
---
Daredevil Behaviour Foreseen
Mars and Mercury's conjunction give him good speed and technical skills to take wickets easily as per his career horoscope. Rahu placed in the 3rd house makes him a daredevil personality and he doesn't fear to take risks in life.
---
Positive Influence Of Jupiter
Jupiter is currently transiting through the 2nd house and over natal Mercury and Mars, this transit would be beneficial for Hardik Pandya's cricket career. He is likely to get a lot of endorsements in the upcoming months according to his future. He would become better in his performances. He would also be appreciated and well-rewarded.
---
A More Responsible Person Will Emerge
Saturn transit through the 4th house might give Hardik Pandya stability in his career. He is likely to become a more responsible person and would understand the importance of his health.
---
Rahu To Be A Distracting Force
Rahu's transit over natal Moon could disturb him and distract from his goals. This transit could make him take all the success and achievements to his head. If he manages to dodge these emotions, he will be able to focus and give great performances in the upcoming months.
---
Health Issues In Family
In his personal life, Hardik Pandya may face problems as there could be some serious health issues in the family. There are also chances that he may get his home renovated. He is likely to be in a very comfortable position to support his family financially. However, he may not get time to spend with his family as he is likely to be part of many tournaments in the upcoming year.
---
Fame Could Go To Hardik Pandya's Head
Hardik Pandya is likely to take good care of his health. However, this period is very challenging in terms of his emotional or mental health. As he may get distracted from his goal due to the fame and money, he may behave a bit strangely. Also, he might be emotionally disturbed due to the health issues of some family member.
---
Financial Surge
As far as finances are concerned, Hardik Pandya's graph shows an upward trend. He may get commercials and earn money from other sources apart from cricket. However, he should make sure that he plans his finances well in advance to save and invest more. Hardik Pandya's finances are likely to surge. How will your finances fare in the days to come? Avail the Free 2023 Finance Report and know the answer to this question.
---
Success Is On The Cards
The planets indicate that Hardik Pandya's performance is likely to see an upward trajectory in the upcoming year. He will remain dedicated and passionate about his cricket, which is bound to increase his fan following. He is likely to be a part of most of the tournaments and would be playing an important role in winning matches for the country.
With Ganesha's Grace,
The GaneshaSpeaks Team
For Instant Solutions! Talk To Astrologer Now.
---
---
Get 100% Cashback On First Consultation