Harbhajan Singh Horoscope – 2021 for the Turbunator
Published on June 18, 2021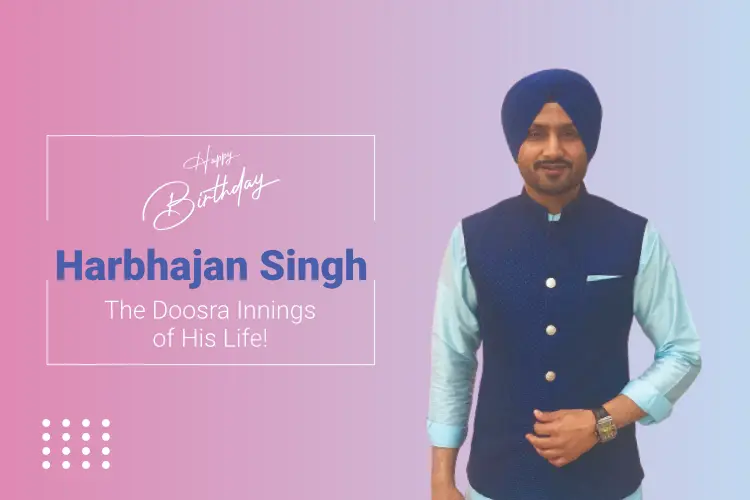 One of the most successful spinners of Indian cricket and the first man to take a hat-trick in Test cricket for India is none other than Harbhajan Singh. His records in all formats of the game are very consistent such that he became one of the most successful spinners of all time. His leadership ability also was at its best when Mumbai Indians won the 2011 Champions League under his captaincy.
So what makes him so special, cricketer? Let's reveal some secrets with the help of astrology-
As per Harbhajan Singh Kundli, he is born as an Aquarius sign ruled by Saturn, which makes him an open-minded and truly humanitarian person. The conjunction of Jupiter and Saturn gives him name and fame, which is the prominent reason to be a successful cricketer. He is very intelligent as well. Mars in Virgo in Harbhajan Singh Horoscope gives him perfectionism and passionate nature for work. Venus, in the sign of Taurus, brings stability and consistency in his performance which is the reason for a long successful career as a cricketer.
Know the real strength of the planets as per your Kundli. Get your Janampatri and get a detailed report.
As per the date of birth in the coming time, So what the year 2021 holds for him and what we can expect from him? Let's analyse Harbhajan Singh Horoscope.
Harbhajan Singh Horoscope by Date of Birth:
Harbhajan Singh Birth Date: 3rd July 1980.
Time of Birth: Unknown.
Place of Birth: Jalandhar.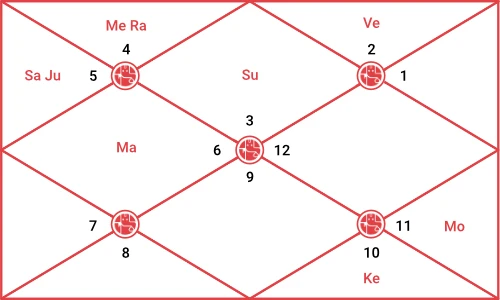 Harbhajan Singh Horoscope for 2021
As -per Harbhajan Singh kundli, Saturn transit in Capricorn will be favourable for him during this year. Saturn transit over natal Ketu will bring many unexpected things that might happen in his life, which will keep him invested and busy. This time he will plan things for the future and be more involved-. Jupiter's transit in Aquarius will be very favourable during this time as we can expect something new from him in a cricketing career. Jupiter transit over the natal Moon will bless him all-around success this year which will surely give success. As he is going through Mercury Mahadasha and Rahu antardasha, the dasha is not that good for overall success, but still, unexpected events can be predicted by this, says Harbhajan Singh Horoscope.
How Will Be Bhajji Health During This Pandemic
As per Harbhajan Singh horoscope-, health will affect this year in many ways in bhajji's life. Rahu transit in Capricorn over natal Ketu is not good for health-related matters. Ketu transit over natal Rahu and Mercury will again disturb the daily life of Harbhajan Singh, which can trigger some serious health issues. Moreover, Mercury mahadasha and Rahu antardasha are very bad for health as well, and they may create some serious health issues as well. He needs to be extra cautious during this year. However, Saturn transit in Capricorn will bring Yoga and Meditation focus this time.
Which career is suitable for you and which will give you immense success? Know with your FREE Yearly Horoscope 2021 report.
Wealth Prospects In 2021 For Bhajji
As per Harbhajan Singh kundli, Jupiter transit 2021 over the natal Moon will surely bring monetary gains for off-spinners this year. He will invest in some new ventures this time. His financial life will be very good as Saturn transit in Capricorn over natal Ketu brings some unexpected ways to earn more money, but he needs to remain alert as well as this can turn adverse as well. As he is going through Mercury mahadasha and Rahu antardasha, which is not that favourable for monetary gains but however transit of Jupiter will reduce some of these negative transits as well.
Want to know how Jupiter transit in 2021 affects you? Get your personalised reports now!
Cricketing Life For Off-Spinner
As per Harbhajan Singh Horoscope, yes, a good kick start or new life can be considered from this year for Bhajji. Saturn transit in Capricorn will bring a lot of stability in his career, and he will be very serious about his cricketing career, which will help him to make necessary changes in his career life as well. Jupiter transit will give him what he really wants and bring something new in a cricketing career as well. See, his selection in the Kolkata Knight Riders team from CSK is new for him and totally unexpected for him and fans as well. Even though all the things are there in Bhajjis chart, still dasha is not that supportive, which can create some issues in his professional life but definitely will see changes in cricketing life for him.
So, this year will bring a lot of changes in Harbhajan Singh's life as per kundli. The transition will surely bring many changes in his personal and professional life, but dasha can create hurdles somehow. However, we can expect a lot from him in the upcoming time with a strong and brighter future.
On this birthday, we wish for a lot more success in the future.
Aiming To Overcome Your Health Issues & Get in Fighting Shape? Consult Our Top Astrologers Now
With Ganesha's Grace,
Astrologers trained by Shri Bejan Daruwalla
The GaneshaSpeaks Team