Pushkar Singh Dhami in Uttarakhand Election: Can The Youngest CM Survive?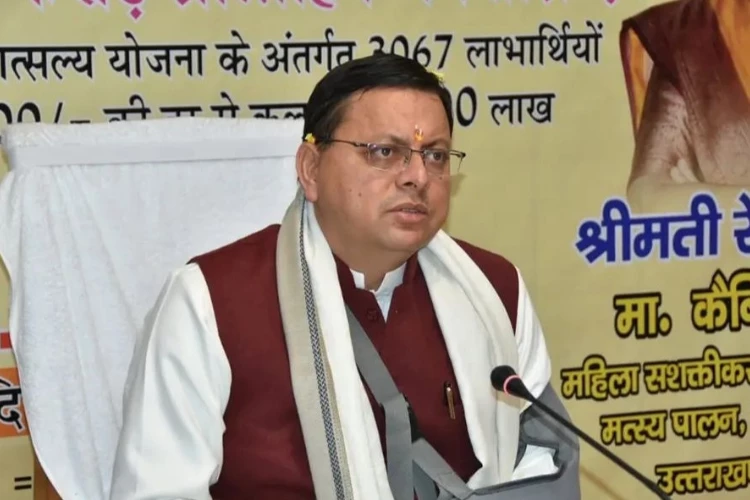 Pushkar Singh Dhami was made the CM of Uttarakhand recently in July 2021, after the resignation of former CM Tirath Singh Rawat. At the age of 45, Pushkar Singh Dhami was the youngest CM of the state.
He will be contesting the Uttarakhand Elections 2022 from Khatima, a constituency where he has won twice. Will he be able to continue the BJP rule in Uttarakhand, or will the aftermath of farmers' protest haunt him somehow? Let's see what the planets have to say.
---
Birth Chart Blessed By The Sun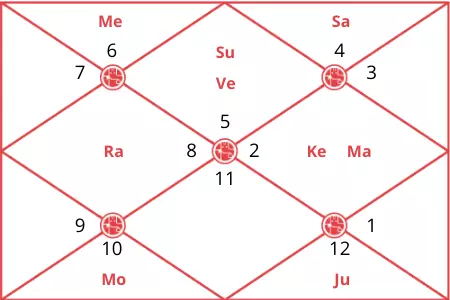 Pushkar Singh Dhami was born on Sept 16, 1975, in Pithoragarh, Uttarakhand. In his solar chart, there is an atmakaraka Sun. An atmakaraka planet is a planet that has the most influence on the Kundali positively.
The Sun in Leo makes Pushkar Singh Dhami a man of clarity and helps him succeed in his field of work. There is creativity that makes him stand out from his contemporaries. Because of these characteristics, he has been able to impress people.
Moreover, the Sun is situated with Venus, the planet of fame and public life. This combination may also have helped him with his progress and even philanthropy.
---
How Ketu With Mars Makes Things Complicated
Mars, the fierce red planet, is the planet of energy and aggression. However, Ketu in the 10th house with Mars makes things a little complicated. Even though he may look stoic from the outside, the combination makes him sensitive from within.
At times, it's possible that his sentiments get hurt even with the smallest of things. Especially if somebody challenges his ego and self-respect, things may go south unintentionally.
The Ketu with Mars, thus, may make it challenging for him to cooperate with seniors in the party. Do you know the planets can create the same adversities in your life, too, when placed in a weak house? Find out which planets are situated in which houses in your chart, with a Free Janampatri Analysis.
---
Planets That Make Him A Political Powerhouse
An exalted Mercury in Libra is under the aspect of Jupiter in Pushkar Singh Dhami's birth chart. The knowledge of Jupiter is communicated well with Mercury, and the combination gives him intelligence and optimism.
This combination also helps him in strategising his political agendas. In Uttarakhand Elections 2022, this favourable combination can take him really far.
---
Will Pushkar Singh Dhami Continue as The CM?
If we talk about the current transits, Pushkar Singh Dhami is under the influence of Sade Sati. This translates to a demand in the hard work for the results he desires. The transit of shadow planets Rahu and Ketu is not making it any easier for him, too.
These transits tell us how he may face tough competition from his rivals in Uttarakhand Elections 2022, as well as some resistance from within his party. The times after April 2022 seem better for him, and he may enjoy an important post after April 2022. But for now, he may have to work really hard to get what he wants.
Talk to an Astrologer Now, First Consultation with 100%
You may also be interested in:
Chandrashekhar Azad in UP Election 2022: Is UP Ready for 'Ravan' Raj?
---
---
Get 100% Cashback On First Consultation