Chandrashekhar Azad in UP Election 2022: Is UP Ready for 'Ravan' Raj?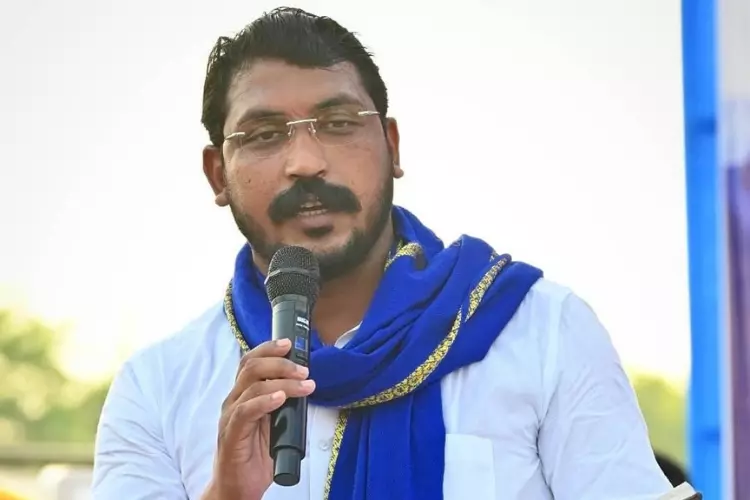 Bhim Army Chief Chandrashekhar Azad made the headlines when he declared to challenge Yogi Adityanath directly from Gorakhpur (Urban) seat. Fondly called 'Ravan', he has gained popularity among the youth in a very short span.
His party, the Azad Samaj Party, will be contesting 33 seats in UP Elections 2022. Chandrashekhar Azad has challenged Samajwadi Party's Akhilesh Yadav and Bahujan Samaj Party's Mayawati to contest against the current CM of Uttar Pradesh, BJP's Yogi Adityanath, like he has.
But will this bold move prove to be a masterstroke for him, or is he setting himself up for failure and hurting the party's agenda in the process? Let's see what planets have to say about this David Vs Goliath match-up!
---
The Planets That Make Chandrashekhar 'Azad'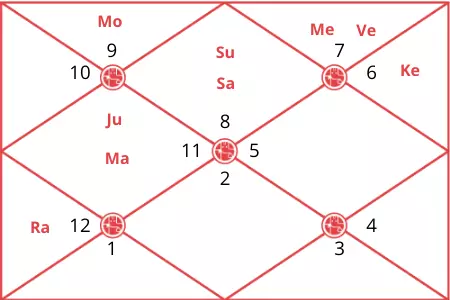 Born on Dec 3, 1986, in Saharanpur, UP, Chandrashekhar Azad has Venus and Mercury together in Libra. Venus is related to everything luxury, and Libra is Venus's own sign. Mercury, the lord of communication, gives him the communication skills and charisma to win over people.
In the fourth house, there are Mars and Jupiter. The fierce red planet of Mars is believed to bless the natives with unmatched energy. Jupiter, the Guru, is the bestower of knowledge. Both these planets also make Chandrashekhar Azad a good strategist. These favourable planetary combinations of Venus-Mercury and Mars-Jupiter may have boosted him up the political ladder.
The placement of Saturn in the sign of Mars (Scorpio) and the placement of Mars in Saturn's sign (Aquarius) may have also given him a unique personality and ideological strength.
---
Planets That Make 'Ravan' Stubborn
Now, some planets are not so favourable for Chandrashekhar Azad. The Sun and Saturn placed in Scorpio do not go well along with each other. In Vedic astrology, Sun and Saturn are a father-son pair; however, they are considered stubborn planets.
This combination brings the native some negative results. The Sun and Saturn together may have made Azad stubborn and authoritative. And if his political decisions reflect these qualities, he may invite troubles for himself. If you also think negative planets may be affecting your life adversely, check your Free Janampatri Analysis to know more!
---
Can Chandrashekhar Azad Succeed in UP Election 2022?
At the time of the UP election 2022, Jupiter's transit will occur over natal Mars and Jupiter in Chandrashekhar Azad's birth chart. This transit seems to be in his favour. In future, Jupiter transit in Pisces will also help him with his political career.
However, he is currently under the last phase of Sade Sati, which can bring him some challenges. Ketu transit over his natal Sun and Saturn can also bring issues. He may even face some opposition within his party.
He will be able to make a mark in UP, but a win over the seasoned players of Uttar Pradesh politics doesn't look easy for him if we look at his planets.
You may also be interested in:
How Far Can Akhilesh Yadav's One Man Show Take SP In UP Elections 2022?
---
---
Get 100% Cashback On First Consultation