N Biren Singh: Fifth Consecutive Term or End of the Road?
Published on February 10, 2022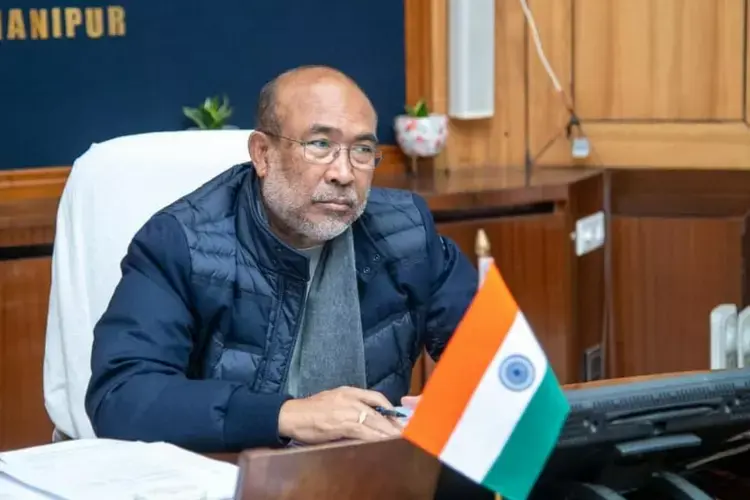 Manipur Chief Minister Nongthombam Biren Singh (N Biren Singh) is all set to contest the assembly elections from his traditional Heingang constituency on a BJP ticket. This is the seat from where Singh has never lost an election ever since 2002.
The popularity of Singh can be gauged by the fact that he has won from this very seat four times irrespective of the party he represented. While BJP has not yet declared the CM face, Singh is hopeful that this time too, the party will fulfil his dream of becoming the CM. The Manipur Polls will be conducted in two phases: Feb 27 and March 3, 2022. So far, the stars have favoured him, but what does 2022 hold for Singh?
Four Big Planets in N. Biren Singh's Horoscope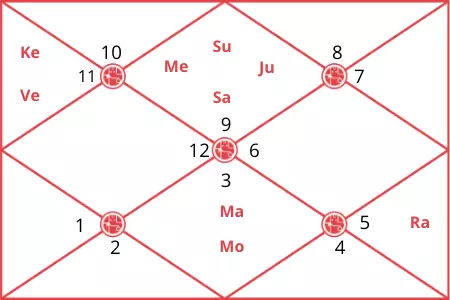 N. Biren Singh was born on Jan 1, 1961, in Imphal, Manipur. On the basis of this, his first house has a strong Jupiter, Mercury, and Saturn located in the fire sign Sagittarius. The Sun is also present in this conjunction, and it intensifies the qualities of these planets along with Jupiter.
This combination plays an important role in achieving maximum influence in the social and political sphere. These planets also indicate his revolutionary and harmonious nature. A strong Jupiter makes him positive and optimistic. On the other hand, Saturn helps Singh shape his ideas and plans. It also helps him stay organised and disciplined.
The Sun-Saturn conjunction indicates tough challenges and resistance in Singh's path since the planets seldom get along well together. Where are the Sun and Saturn placed in your birth chart and how do they affect your life? Find out now with a Free Janampatri Analysis.
How Mars-Moon Conjunction Affects N Biren Singh?
N. Biren Singh also has a Mars-Moon conjunction in Gemini. So, he will always stand for his beliefs. Mars signifies energy, willpower and the ability to take firm action. The conjunction of Moon and Mars is suitable for leadership which can lead to a lot of positive traits.
When emotions are combined with willpower, it results in a strong-willed leader with the tenacity to go through any challenges or setbacks. But it also causes him to get into fights and controversies. Sometimes making decisions without thinking about the repercussions may lead him to problems.
Transiting Jupiter Means Extra Efforts?
Currently, the transiting Jupiter is moving over the natal Venus, which may help him to get the support of voters. However, the impact of Rahu in the 12th house from the natal Moon and Saturn in the 8th house from the natal Moon indicate highly stressful and challenging times. Though he stands an excellent chance to win, he will be facing tight competition and, therefore, will have to work harder to retain his power.
You may also be interested in:
Winning Chances Of Archana Gautam As Congress Candidate In UP Election 2022