Karwa Chauth 2019: Date, Puja Muhurat, Rituals And Significance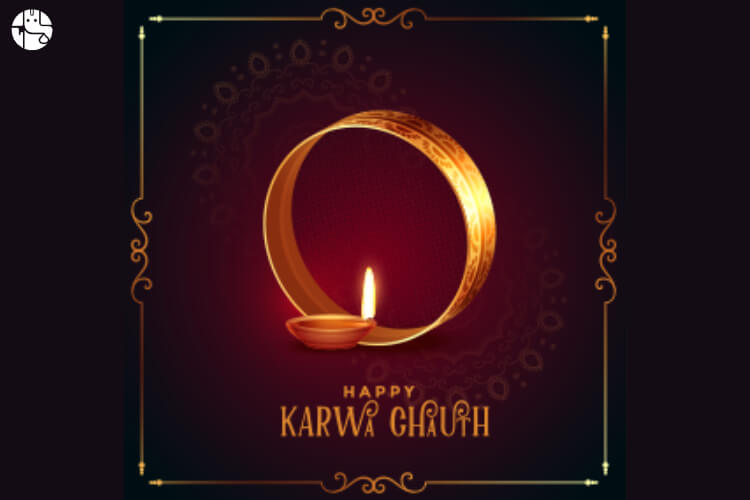 India is known for its festivals and their grand celebrations. It is also known for its rigid traditional and cultural values. Fasting by women, for the well-being of their husbands, is one of the most important customs followed in India. One such important fast is Karwa Chauth.
The fast of Karwa Chauth is observed on the fourth day of the Hindu month of Kartik. On this day, married women refrain from having food and even water. They pray for the long life of their husbands. Unmarried girls also keep this fast to get their desired soul mates. Karwa Chauth is celebrated with great zeal and grandeur, especially in the Northern states of India.
Shubh Mahurat for Karwa Chauth 2019
Karwa Chauth will be observed on October 17, 2019, Thursday. The auspicious muhurat for fast starts from morning 06:27 am to evening 08:16 pm. The muhurat for Karwa Chauth Puja is from evening 05:46 pm to 07:02 pm. The Moon is expected to be seen at around 08:16 pm.
The modern-day significance of this Karwa Chauth:
The festival of Karwa Chauth is celebrated to renew the bond, the married women and their good-friends share. However, today the purpose of celebrating this festival is predominantly focused on the well-being and prosperity of the respective husbands. Moreover, it provides an opportunity for the married women to get closer to their husband's family and their clique. In the northern and western parts of India, this festival has a remarkable social and cultural significance.
Significance of "Karwa" in Karwa Chauth
The earthen pot that is used in this Puja is known as Karwa. It symbolizes well-being and prosperity of the loved ones. The women offer water to the Moon from the Karwa during puja.
Preparations for the Puja
The preparations for Karwa Chauth start a few days in advance. Married women buy jewelry, make-up, and other ornamental/ dressing items. On Karwa Chauth, they wear attractive and colorful sarees or chunrees, particularly in red, pink or other bridal colors. Also, they adorn themselves with all other symbols of a married woman such as nose pin, tika, bindi, bangles, earrings, etc.
Items needed to perform the Karwa Chauth puja:
Idol of Goddess Gauri (Parvati)
Karwa (pitcher) filled with water
A Diya (earthen lamp)
A beautifully decorated chalni (sieve)
Flowers
A handful of fruits and food grains.
A puja thaali (dish) made of brass or stainless steel.
Incense sticks, kumkum (vermilion), chawal (rice).
Lota (container) filled with water.
A fancy tissue veil to cover the thali
Karwa Chauth Rituals
Women all over India follow the following rituals on Karwa Chauth. They pray for the love bond with their husbands.
The married woman who is fasting on Karwa Chauth wakes up before sunrise.
She gets ready as a bride in bright clothes. She also puts mehendi.
The mother-in-law gifts her with new clothes and food known as Sargi. It is a traditional meal that includes pheni (a sweet made by using milk and semolina), parantha, ten matthis with an equal number of puas (a sweet made of jaggery) and various types of fruits and sweets. She should finish the Sargi before sunrise.
After having Sargi, throughout the day, she should not consume food or even water.
Women of the family prepare food like puri, sabji and sweet gulgule.
In the evening, all the women of the family pray to Lord Shiva, Goddess Parvati, and Lord Ganesha.
They fill their Karwa with water and keep food on its lid.
They all hear the stories of Karwa Mata and other deities during puja. Then they exchange their Karwas seven times. In Punjabi communities, they sing Karwa Chauth song seven times. They take blessings from all the elders.
At night, when the moon rises, they offer water from Karwa to the moon. They also offer food to the moon and worship it.
After the moon, they worship their husbands and take blessings from them.
The husbands then give water to their wives and break their fast. Women enjoy the meal with their families after this.
Karwa Chauth 2019 - Puja Vidhi
In the evening, as per the auspicious Karwa Chauth Puja timing for this year, the women prepare their puja thalis and sit in a circle. They place Goddess Parvati's idol in the centre and listen to the story of Karwa Chauth. Once that is done, they pass their thalis while singing the Karwa Chauth song. This is done seven times.
Story of Karwa Chauth
As per the Karwa Chauth Vrat Katha, once there was a man who had seven sons and a daughter. The daughter's name was Karwa. She was the most loved child in the family. After her marriage, her mother-in-law asked her to keep a tough fast for the long life of her husband. She told her to break the fast only after the moon rise. She happily agreed and kept the fast and went to her parents' home. She became restless of hunger and told her sisters-in-law about her fast. Her brothers did not like the idea of fasting.
Her brothers persuaded her to have dinner. She told them that she would eat only after giving Aragya to the moon. The brothers could not tolerate this and thought she was being tortured without food and water. They planned to light a lamp behind the leaves of a big tree, giving an illusion of the Moon. The sisters-in-law convinced her that the Moon had risen and she could offer water to it and break the fast. She got trapped in the illusion and had her dinner. The moment she had her food, she received the news of her husband's sudden demise.
She was inconsolable. She asked her mother-in-law and prayed to Lord Shiva dedicatedly that night. Then Goddess Parvarti appeared in her dream and told her to serve the dead body of her husband for the whole year and wait for the fourth day of Kartik month. Then she asked her to observe the same fast that her mother-in-law had advised. She religiously followed what was told and waited eagerly for the Chauth. When the day came, she observed the fast again and followed all the rituals. Her husband came back to life!
Since then all married women celebrate this day with enthusiasm and fast for their husbands. And so all the women believe in the significance of Karwa Chauth.
The Karwa Chauth song
"Veero Kudiye Karwada,
Sarv Suhagan Karwada,
Aye Katti Naa Teri Naa,
Kumbh Chrakhra Feri Naa,
Gwand Pair payeen Naa,
Sui Cha Dhaga Payi Naa,
Ruthda maniyen Naa,
Suthra Jagayeen Naa,
Bahaein Pyari Veera,
Chan Chadde te Pani Peena,
Lay Veero Kuriye Karwara,
Lay Sarv Suhagan Karwara."
Significance of The Moon
Women wait for the moon eagerly on Karwa Chauth. The moon becomes the most important element during these celebrations. Women can break their fast only after worshipping the moon. They look at their husbands through a sieve, after the moon and enjoy a prosperous married life. It is believed that the ritual of looking at the husband, after the moon, removes all the evil effects from him.
Happy Karwa Chauth!!
Every woman looks forward to keeping this fast. The significance of Karwa Chauth is huge. It helps in forming a strong bond between the couple and also other family members. It also brings positivity in the environment, thus, making way for happiness and prosperity. It is a festival of love and trust and cherishing of priceless memories.
To Get Your Personalized Solutions, Talk To Our Astrologer Now!
With Ganesha's Grace,
The GaneshaSpeaks.com Team