Multi-Faceted Tiger Shroff to Tear The Big Screen Yet Again With His New Films, Horoscope 2023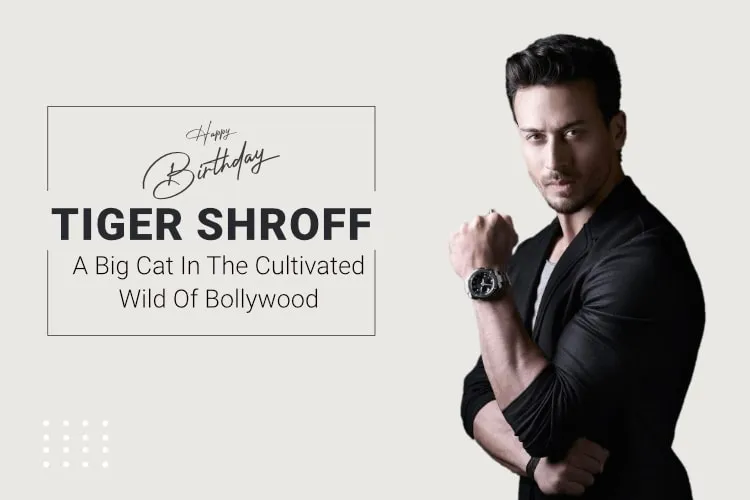 Tiger Shroff (born Jai Hemant Shroff) is a big cat in the cultivated wild of Bollywood. He's subtle, tempting and regional. Each expensive, sucker-punching outline that abounds in Hindi film has a place with him. Indeed, he and his 10-pack abs. No, we were not the ones to count the chiselled rocks on his torso. Ranveer Singh did it for us on Instagram and introduced another theory: 'Ten is the new six.'
The jury's actually out on this. However, we're persuaded that Ranveer is correct. Once more. Tiger is indeed an uncontainable mass of energy.
---
About Tiger Shroff
Date of Birth: 2nd March 1990
Birth Time: 05:30 am
Place of Birth: Mumbai, Maharashtra
---
Tiger Shroff's Kundli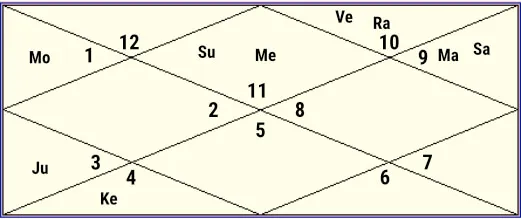 Three things can characterise Tiger Shroff's Bollywood profession. Parkour-mixed action scenes, crazy moving abilities and abs that you can shred cheese on. Shroff made his Bollywood debut in the movie 'Heropanti' in 2014, which proved to be a super hit film and earned great fame to Tiger's name. According to Tiger Shroff birth chart, natal Saturn is placed in the 11th house, while in 2014 too, transiting Saturn was passing over the 11th house.
Jupiter is present in the Gemini sign in the horoscope of Tiger Shroff. It is aspecting Saturn in the 11th house. However, Mars in the 11th house is present in the Hasta Nakshatra, the Nakshatra of Moon. Also, the Moon is present in Aries is the zodiac sign, so we can say that the birth zodiac of Tiger Shroff is Aries. All these peculiar planetary positions have helped the actor to enjoy a great time earning fame to his name during the release of his first film.
Check out the influences of planets placed at the time of your birth from Free Janampatri Report!
Cut to 2021; Tiger is all set to make a splash in Bollywood yet again. The entertainer recently declared a subsequent establishment, the Heropanti establishment, and we think it'll outperform the acclaim Baaghi shot him too. Heropanti was his first film. He is to be starring in another instalment of Heropanti that is likely to be released on 16th July. 'Heropanti 2' will play a significant role in Tiger's acting career. In 2021, Jupiter will be present in Aquarius from 6th April 2021 to 14th September 2021. The planet Saturn will be in Capricorn, Rahu in Taurus, and Ketu will be present in Scorpio throughout 2021.
As per Surya Kundali of Tiger Shroff, the transiting Ketu is in the 10th house, and the transiting Saturn is in the 12th house, and therefore it can be said that 'Heropanti 2' will be a hit film. Tiger's upcoming movie will make a good profit from the international market. It may not be a super hit film, but the actor may get new offers and work in ad films due to its release.
Let's see how planets influence your future life with FREE 2023 Horoscope Readings!
---
Tiger Shroff planning big with 'Ganpath' in his calendar
This time, Tiger Shroff will try a new character in an action movie called 'Janpath'. 'Ganpath' released is yet to be decided by the makers in the second half of 2023. According to the motion poster, Ganpath will hit the theatres in 2023. And following its release, Tiger may become an inspiration to other teenagers. There may be a new fashion trend among the youngsters as well.
In Tiger Shroff's Kundali, Saturn and Mars are present in the Sagittarius sign, representing the element of fire. Saturn makes the person speak less, resulting in his shy nature. Meanwhile, Mars is believed to be a fighter planet. Thus, Tiger has always had praises to his name in regards to his action movies.
Planetary transits in 2023 can bring many transformations to your career and business.
Explore all imminent events from your Personalised Career Report!
---
The Face of Athletics in India - Tiger Shroff
Tiger will be seen in the advertisement of a Japanese footwear brand, ASICS. The company is related to the world of sports and athletics, which is Tiger's forte. ASICS has launched a new campaign via #I Move ME to challenge. ASICS India Pvt Ltd Managing Director, Rajat Khurana said: "As a footwear brand, we are glad to choose the inspirational icon of Bollywood, Tiger Shroff as our company's brand ambassador".
In Tiger's Kundali, Jupiter is favourably placed, and it is aspecting Mars and Mercury. Thus, he will continue to win the hearts of youngsters. Jupiter is opposite to Saturn, and therefore Tiger's upcoming movie or ad film may not get favourable results. Also, Tiger is likely to stay away from controversies.
A stable financial growth, bumpy ride, or a quick success? How will your financial position be in the coming year?
Get a Detailed Life Report now!
In regards to his well being, the actor needs to take extra care of his health. According to his Surya Kundali, currently Saturn of Capricorn is in the 12 house from the position of natal Sun, and it is aspecting natal Ketu. So, it is advised that the actor should give proper attention to his health from April 2021 to September 2021. Moreover, he may succumb to injuries between 30th April 2021 to 14th July 2021. Considering the present time, Saturn and Sun will face each other, indicating that the actor may suffer from born-related injuries.
---
Tiger Shroff's Love Life to Take a Toll in 2023?
Tiger Shroff and Disha Patani worked together in the movie 'Baaghi 2', released in 2018. Since then, Tiger and Disha have been close friends. Whenever people ask them about their relationship status, they have curved the question in one way or the other. According to Surya Kundali, Venus and Rahu are present in the 12th house where transiting Saturn will make its appearance, so it can be said that Tiger Shroff may enjoy his professional life. In his personal life, he is a close friend of Disha Patani. Be it with Disha or any other well-known actress; Tiger is likely to have issues in his love relationship. However, there may be a rumour about Tiger-Disha's love affair or linking with some other actress. But in reality, Disha will continue to be an excellent friend to Tiger.
For Tiger Shroff, it seems like the actor may need to give an extra effort in his professional life. Whereas in his personal life, Tiger may get linked up with Disha Patani or any other famous actress. But he will not be in a committed relationship in 2023. Regarding fitness, Tiger should take care of his health in the month of May, July, and August because of planets, Saturn and Sun.
Happy Birthday, Tiger Shroff!
Want to Lead a Celebrity Life? Talk to an Astrologer Now, First Consultation with 100%
With Ganesha's Grace,
Astrologers trained by Shri Bejan Daruwalla
The GaneshaSpeaks Team
---
---
Get 100% Cashback On First Consultation