Nakshatra – Hasta
About Nakshatra:
The Nakshatras in Vedic astrology are lunar constellations and directly manifest its expressions. The Moon changes signs (houses) about every 2.3 days. It takes 28 days to move through the 12 signs of the zodiac, translating into two weeks of a waxing (bright half) Moon and two weeks of a waning (dark half) Moon. The Moon is related to our intuition, intelligence and our natural emotions. The 28 Nakshatras deal with these ever-changing feelings and emotions based on the Moon's position.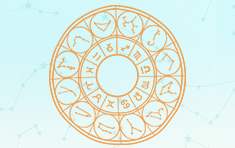 To Find Out Your Rashi Nakshatra, Enter your Birth Details in Online Nakshatra Finder / Calculator to Get Your FREE Nakshatra / Birth Star Report
Hasta Nakshatra Astrological Range
(Hasta — Ranges from degrees 10 – 23:20 in the Virgo sign)
Hasta Nakshatra Characteristics
The purity of thought, word and deed. Good self-control. Active. Very resourceful
Hasta Nakshatra Meaning: Hand
Hasta Nakshatra Lord: Moon
Hasta Nakshatra Body VarahaMihira: Hands
Hasta Nakshatra Body Parashara: Sides
Hasta Nakshatra Symbol: Hand or fist
Hasta Nakshatra Deity: Savitar-Sun as inspiration
Shakti (power to/of…): Ability to get what one is aspiring to and keep it in one's hands
Hasta Nakshatra Caste: Light, swift
Hasta Nakshatra Nature: The light (Lagu)
Hasta Nakshatra Gana: Deva Gana (Lord Like)
Hasta Nakshatra Rashi / Zodiac: Virgo sign
Hasta Nakshatra Marriage: Auspicious
Hasta Nakshatra Translation: The hand
Hasta Nakshatra Controlling/Controlling Planet: Moon (Chandra)
Ruling Deity of Moon: Parvati
Hasta Nakshatra Number: 13
Hasta Nakshatra Gender: Male
Hasta Nakshatra Names Letters: poo, sham, Naa, Taa
Hasta Nakshatra Lucky Letters: P, S, N & D
Hasta Nakshatra Lucky Stone: Pearl
Hasta Nakshatra Lucky Colour: Deep green
Hasta Nakshatra Lucky or Favourable Numbers: 2
Magha Nakshatra Common Name: Hog Plum
Magha Nakshatra Astronomical Name: Delta Corvi
Magha Nakshatra Botanical Name: Spondias pinnate
Magha Nakshatra Element: Fire
Magha Nakshatra Guna: Rajasic
Magha Nakshatra Dosha: Vata
Magha Nakshatra Bird: Vulture (Crow)
Magha Nakshatra Yoni/Animal name: Female Buffalo (Mahisha)
Magha Nakshatra Tree: Banyan Tree
Hasta Nakshatra Male Characteristics
The male native of the Hasta Nakshatra will have a cool and calm nature. He tends to have a very charming smile that readily attracts members of the opposite sex. These inherent qualities have a positive impact on others and once you get to know them, it is difficult to neglect them. He is highly esteemed in society. This Hasta Nakshatra native is always ready to help the needy, but what's more, he does so without any expectations. Deception is not in his creed, and he will never cheat others even at the cost of life and limb. As far as lifestyle is concerned, he leads a simple life, even if he is rich because he does not believe in flaunting his wealth. Despite all these positive qualities, he only gets criticism in return, but he has vast reserves of patience and is confident that one day his efforts will be rewarded.
Hasta Nakshatra Male: Profession and Related Areas 
The Hasta Nakshatra native is very disciplined as a professional. These natives quickly grow to lead their organisations or become businessmen. They possess a good educational foundation and excellent general knowledge. Since he is a good listener, this native generally also has a good ability to settle disputes among his associates. Before he reaches the age of 30, there will be a lot of uncertainty in his life, but the period between 30 and 42 years of age will be his most fortunate time, both on the professional and personal fronts. After 64 years of age, the Hasta Nakshatra native will be literally minting money.
Hasta Nakshatra Male: Compatibility and Family Life 
The Hasta Nakshatra native has a happy married life. He enjoys a good rapport with his wife who conducts the household work admirably. A little friction is only to be expected as in any normal relationship, but since both are understanding and flexible, these differences will be ironed out in no time. However, one odd trait observed in the wife of this native is that she may indulge in same-sex activities.
Hasta Nakshatra Male: Health and Well-Being 
The Hasta Nakshatra native is likely to catch a cough and cold frequently, especially during changing weather. He should take care that he does not develop asthma.
Hasta Nakshatra Female Characteristics
The female native of the Hasta Nakshatra is naturally shy. She has great regard for elders, but she may not like to be ordered around. She is outspoken and does not care what impact her words may have. This is the reason some relatives may resent her behaviour.
Hasta Nakshatra Female: Profession and Related Areas 
Generally, it has been observed that these female natives do not work because there is no financial compulsion in the household, with her husband and in-laws being well-off. However, when she is married into a house with a humble background, she usually works in the fields as a farmer, or at construction sites.
Hasta Nakshatra Female: Compatibility and Family Life 
She is most likely to enjoy a smooth and compatible conjugal life. Her husband will be rich and caring. She will enjoy bringing up her children.
Hasta Nakshatra Female: Health and Well-Being 
The female natives of the Hasta Nakshatra are gifted with good health but are prone to minor problems such as high blood pressure, varicose veins and asthma in the later stages of her life.
Hasta Nakshatra Astrology
The Hasta Nakshatra Ranges from degrees 10 – 23:20 in the Virgo zodiac sign and is ruled by the Moon. The main characteristics of a native of this Nakshatra are purity of thought, word and deed; good self-control; they are active and very resourceful.
Hasta Nakshatra Prediction 2020
It is said that money makes the world move. The developments in the upcoming year may make you realize it all the more. You are likely to face some financial difficulties in the 1st half of 2020. You will have to put in a lot of effort to come out of the situation. However, your efforts may not give you as reliable results as much as you want. You will need to properly plan the financial aspects of your life, your earnings & expenses. If you do not do that, you will face difficulties. This is likely to frustrate you. However, if you hold on to your patience, things can be sorted out. You need to endure what you can't cure. Your financial growth will resume. You will start getting a good inflow of money. In fact, in the latter part of the year, you will regain your affluence and worldly wealth.
Hasta Nakshatra Padas
Hasta Nakshatra 1st Pada: The first pada of the Hasta Nakshatra comes in the Aries Navamsa ruled by Mars. It signifies an excess of energy and makes the native an expert in shady activities.
Hasta Nakshatra 2nd Pada: The second pada of the Hasta Nakshatra falls in the Taurus Navamsa ruled by Venus. Here the focus is on practicality and material enjoyment. Natives here are more honest than natives of other padas.
Hasta Nakshatra 3rd Pada: The third pada of the Hasta Nakshatra comes in the Gemini Navamsa ruled by Mercury. This pada belongs to the businessmen and professionals. Natives of this pada are very intelligent and clever.
Hasta Nakshatra 4th Pada: The fourth pada of the Hasta Nakshatra comes in the Cancer Navamsa ruled by the Moon. The focus here is on harmony in the family and material security. The best and worst qualities of the natives are manifested in this pada.
List of Nakshatras

Ashwini

Bharani

Krittika

Rohini

Mrigshirsha

Ardra

Punarvasu

Pushya

Mrigshirsha

Ashlesha

Magha

Moola

Purvaphalguni

Uttaraphalguni

Hasta

Chitra

Swati

Vishakha

Anuradha

Jyeshtha

Purvashadha

Uttarashadha

Revati

Shravana

Dhanishtha

Shatbhisha

Abhijit

Poorvabhadrapada

Uttarabhadrapada

Day Guide
Comprises of events likely to happen, hourly guidance & precise timeframes

Life Meter
Know the percentages of different aspects of your physical and mental state

Compatibility
Check out how well will your wavelengths with others match