Sushmita Sen Birthday Forecast: How big will her comeback be?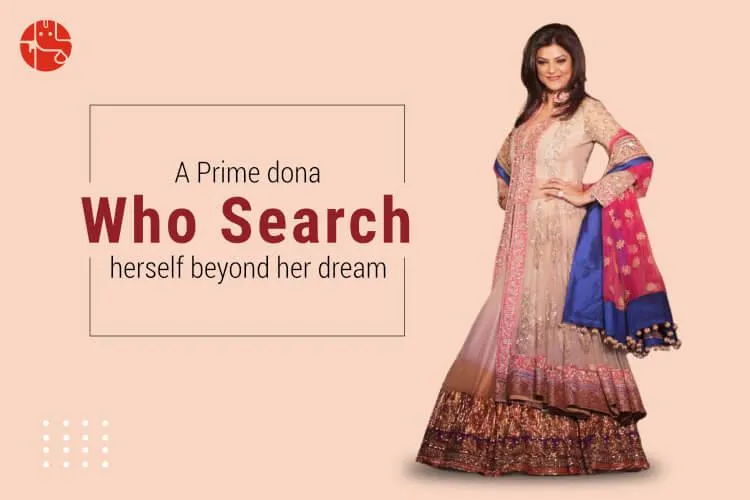 Sushmita Sen, a lady of exemplary beauty, is always known for her flawless beauty. She is an Indian film actress, model, and the winner of Miss Universe pageant of 1994. Also, she was the first Indian woman to be crowned as the Miss Universe title at the age of 18. After completing her reign, she went on to pursue Bollywood and started her career with the Hindi film Dastak. Her high-spirited choices are always reflected in the selection of her movie she acted in her time. Because of this, she went on to play some of the unforgettable roles of her career. The former Miss Universe and Arya actress surmised that what stored her sturdy throughout these years was her religion in her talents and not my Miss Universe title. She also says "I define my success and acknowledge my failure, but I also recognize that I haven't failed, but my endeavours have", and thus there is a big difference in that. During a comeback with the critically acclaimed Disney plus Hotstart series "Arya," she said "she accepts success and failure with equal grace in order to move ahead in life", and then she accepted her failure quite gleefully.
If you also want to know what kind of success and failure will come in your way then do
The Arya actress Sushmita Sen is always known for her bold steps. So not only her career but her personal life too filled with challenges when she adopted a baby girl named Renee to quash Indian social taboo. As a single woman of just 24, it was not viewed as socially acceptable for her to obtain the guardianship of the baby. However, the high court quashed the appeal and granted her custody. And thus on 13 January 2010, she adopted another girl child, named Alisha.
Be it winning a crown, portraying a strong female character or a single mother of two children, she has always been an inspiring character for everyone, especially for women.
As the actress turns a year older this month, 45 to be precise. So, on her birthday, let's know some interesting facts about her future.
Know your future prospect and slight glimpse of likely events from Personalized Janampatr
---
Surya Kundali of Sushmita Sen
Date of Birth :- 19 November , 1972
Time of Birth: Not Known
Place of Birth: Hyderabad, Andhra Pradesh, India
---
Astrological Observation
As per the Astrological Observation, in the coming days, she will be under the influence of the major period of Jupiter and the sub-period of Rahu. After the end of this period on 16th July 2021, the new sub-period of Venus will start. The Jupiter transit will aspect Mars posited in the 8th house, and the transiting Saturn would aspect natal Saturn posited in the 9th house of her birth chart. The transiting Rahu will pass over the Sun positioned in Ascendant.
---
Fortune is Planning her Comeback
Soon, she will be under the influence of the major period of Jupiter, whose significance may be huge in her life. Its aspect on important planets of her chart during the transit post 19th November 2020 may add more opportunities in her way to make a comeback on the big screen and have a chance to impress her fans once again.
---
The Marriage is seeming Etched in her Card with Rohman
The aspect of Jupiter on the lord of 7th house Venus, posited in the 11th house and support of major period of Jupiter on the lord of 7th house Venus, both the house confirms that love may be on a new height followed by marriage. The fans would be happy to see Sush and Rohman as a couple after having an official marriage before the end of October 2020.
To know the prospect of your marriage and related issues take the help of our Expert Astrologers.
---
Her Popularity will Give a new Height to the Brand
As said above and benefic influence of Jupiter, she may succeed in the immediate goal of the company named Tag Heuer associated with Swiss Wrist Watch. Sun the lord of the 10th house as per her birth chart, which also has the aspect of natal Jupiter she would definitely be able to give a new height to the brand with her passion and fame.
---
Firm in Fitness may say Goodbye to Adversities to her Health
The year 2021 may not be that smooth for her health as she may confront adversity to keep fit because of the transit of Rahu and its Antardasha in respect. She may have to be more punctual in taking routine precaution for her Addison disease. Her proper care and regular treatment may provide her relief. She needs to be more careful from December 2020 till the 3rd week of February 2021. Her firm schedule towards her health would keep her in healthy shape.
Want to know if the prospects of your health are in your favour or not? Get 2023 Highlight Report Now!
---
---
---
Get 100% Cashback On First Consultation