Unfold Sushmita Sen's Horoscope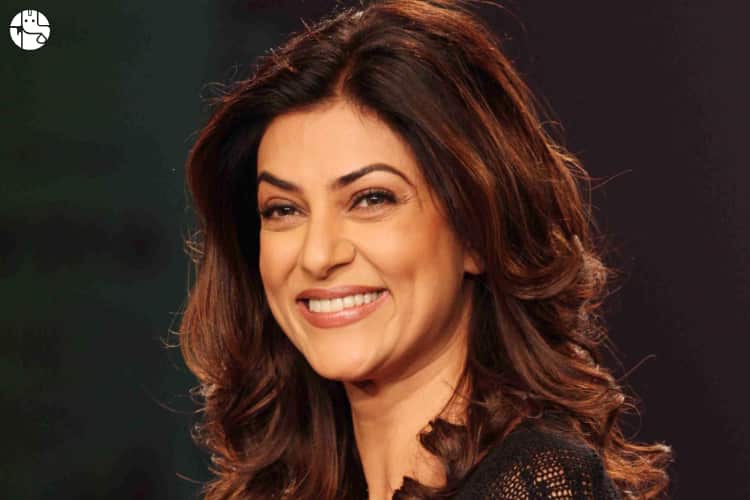 Coming from a defense background, Miss Universe 1994 – Sushmita Sen, is surely one of those few dark sultry actors, who have been able to stand strong, in spite of low box office collections for almost all of their movies.
A sneak peek into Sushmita's life
Bold and beautiful Susmita Sen was born on November 19, 1975, in Hyderabad, India. She inherits the bold attitude from her father Shubeer, a former Indian Air Force Wing Commander. And all thanks to her mother Subhra, for Sushmita's beauty. She also has a sibling sister, Neelam and a brother named Rajiv.
Sushmita completed most of her schooling from Air Force Golden Jubilee Institute and Air Force Silver School, Delhi, though she had also been to schools in Jorhat and Nagpur. It is surprising to know that Sushmita had studied in Hindi medium till the age of 16 years. But later she mastered English and completed her English Honours Degree. She also got a degree in Journalism.
Sushmita started taking a keen interest in fashion at the age of 15 when she participated in the Air Force Club Contest. She took up many fashion shows and modeling assignments after that. Finally, in the year 1994, she aspired to participate in the Miss India Contest. She was to compete against the most favorite of the jury and the spectators- Aishwarya Rai, who was believed to be unmatchable. But India and the world were surprised when Sushmita Sen was announced the winner, which was absolutely unexpected. This victory had boosted the confidence to such a height that Sushmita refused to return without the crown of Miss Universe 1994. And she did! She won crown-making India proud at the Universal level!
Sushmita's Bollywood Journey
In the year 1996, Sushmita made her appearance into Bollywood and was cast alongside Mukul Dev and Sharad Kapoor in Mahesh Bhatt's Dastak. Though the movie didn't do well, Sushmita was greatly applauded for the debut performance. She then tried her luck in South Indian movies and shared screen space with south Indian superstar Nagarjuna in the Tamil film Ratchagan. She was noticed by the audience and the industry's big names for her bold performance in the romantic movie Sirf Tum. She won her first Film Fare Award for The Best Supporting Actress for David Dhawan's romantic comedy Biwi No. 1.
After this, Sushmita was successful to bag some good movies like Aankhen, Samay: When Time Strikes and Vaastu Shastra. She also worked with Shahrukh Khan and Farah Khan in the movie Main Hoon Na, which is known to be one of her highest-grossing movies. She also did an item song in the movie Fida which was profoundly acclaimed and she set a benchmark for the young actress of that era.
Although she was devoid of an illustrious career, yet she was never rejected by any big star. She worked with superstar Salman Khan in Maine Pyaar Kyun Kiya. She is given due credit for her work in Main Aisa Hi Hoon, Do Knot Disturb, Dulha Mil Gaya, No Problem, and Nirbaak.
Its time to analyze Sushmita's Janampatri and her horoscope. Let us see what stars in her Kundli have to say about her on her birthday.
Birthday prediction of Sushmita Sen
Date of birth: November 19, 1975
Birthplace: Hyderabad, Andhra Pradesh, India
Sushmita Sen's Surya Kundli


Astrological Observation
Sushmita Sen is born under Scorpion ascendant which makes her a passionate, bold, discriminating and thoughtful person. She has a strong desire for recognition and acceptance. She is very hardworking and dedicated to her goals, duties, and responsibilities.
Retrograde planets in her chart bless her with the Punya karma of Past lives. She is a beauty with a brain. Her intellectual skills are too good and also she likes to keep herself involved in social events. She always breaks the boundaries and set examples for others.
Exalted Moon in the chart makes her very emotional and sensitive which also brings lots of will power. She is bold and stands firmly against anything wrong. She dares to be a single parent and proves herself successful in this.
The good exchange of Venus and Mercury would boost her talent and this would also help her to get the name and fame in media. She has artistic skills. We all are aware of her acting skills but she is also good at writing and painting too. As the exchange is in the twelfth house, so her success is not confined to India, it spreads in foreign lands too.
On November 19, 2019, she will be celebrating her 44th birthday and this year will bring more good luck for her. The transit of Jupiter from the second house will give her domestic bliss. She will spend more quality time with her family members. Jupiter will also enhance her finance.
What Does The Jupiter Transit Have In Store For You? Get Jupiter Transit Report!
Transit of Saturn would bring peace in her life. She will find more progress in her future endeavors. Pending works will get also get completed. She will find herself inclined towards the more religious and spiritual paths. She might be busy with charity and good works. But at the same time, she needs to take extra care of her health. There is a demand for strict discipline throughout this year.
Overall, the year 2020 will beneficial for her. She will get name, fame and wealth. She will find more projects from abroad connection. This year will bring more success in personal and professional life.
Birthday Wishes!
Sushmita continues to inspire a million youngsters and also women who dare to be a parent without marriage in a country like India. She has proved her mettle and become one of the strongest women in the country. She is not just a model in the fashion industry but also a role model for many.
On your birthday, Ganesha wishes you the very best in all your future endeavors.
To Get Your Personalized Solutions, Talk To An Astrologer Now!
With Ganesha's Grace,
The GaneshaSpeaks.com Team