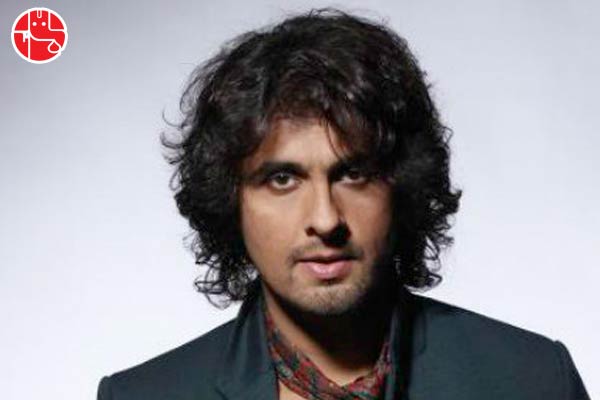 (Image Source: Internet)
Background singer, Sonu Nigam has mesmerised music fans throughout the world by singing sentimental songs in his melodious voice. He has especially sung songs in Hindi and Kannada language. Sonu Nigam has also spread the magical spell of his songs in Bengali, Gujarati, Tamil, Marathi, Tulu, Assami, Oriya, Nepali, Maithili and many other languages. Sonu Nigam is a huge hit. Do you want your career to rise? Well, you can do that by knowing your future. We have the means for you.
Buy the Career Prospects Report, know the future of your career and surge ahead
.
Some time back, Sonu Nigam was regarded as the highest paid singer in Bollywood. He has sung more than 2000 songs in 10 different languages. Besides playback singing, Sonu Nigam has fascinated people by singing classical, pop, rock songs and ghazals. He has won several awards like National Film, Star Screen, Filmfare, and Bollywood Movie. Sonu Nigam recently celebrated his birthday, thus Ganesha studied his horoscope to foretell his future.
Sonu Nigam
Date of Birth: 30th July 1973
Birth Time: Not Available
Place of Birth: Faridabad, Haryana, India
Surya Kundli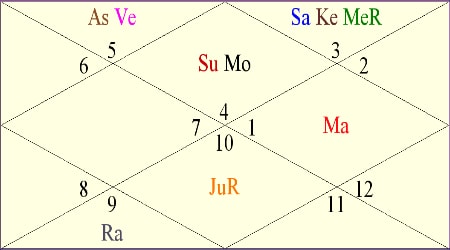 Astrological Analysis:
Excellent Career In Music Due To Blessings Of Planets
In Sonu Nigam's horoscope, the ascendant lord - swagruhi Moon is in yuva avastha and posited in ascendant house, which makes him self-centred. The ruler of speech - Sun is also in yuva avastha. Besides, he has a melodious voice, as Jupiter fully aspects the Moon and Sun. Moreover, Sonu Nigam has the expertise to sing sentimental songs due to the Venus-Mars Navpancham Yog. He also has a very matured voice as Sun is in Saturn's nakshatra. The swagruhi, sthanbali and vargottami Mars has proved to be a blessing and helped Sonu Nigam to reach the pinnacle of success in his life.
About His Forthcoming Year:
Highly Favourable Period
As per Sonu Nigam's solar horoscope, Jupiter's transit in 3rd house from ascendant till 12 September 2017 will provide opportunities to become more fortunate and increase his earnings. Sonu Nigam will also gain popularity in public life. Professional growth is foreseen after 12 September 2017, as Jupiter will transit in Libra sign and fully aspect Mars - 5th and 10th house lord. Moreover, overseas travel and rise in esteem are indicated as Jupiter also aspects the 12th house. Stars predict increased earnings for Sonu Nigam.
But if you want to know about your financial situation, get Free 2017 Finance Report
. You will also get the much desired guidance.
October To November 2017 - Average Period
Till 26 October 2017, Ascendant Lord - Saturn will transit in 5th house, Scorpio sign, and lead to growth in personal and professional life. Thereafter till 28 November 2017, Saturn will transit in Sagittarius sign and provide moderate results. Besides, till 27 August 2017 Mars will transit in Cancer sign, and over ascendant lord - Moon and 2nd house lord – Sun. Hence, Sonu Nigam will become more comfortable, financially. Between 27 August 2017 to 13 October 2017, Mars will transit in Leo sign and prove to be favourable, professionally. Then, from 13 October 2017 to 29 November 2017, Mars will transit in Virgo sign, which indicates average results and hurdles in personal and professional life.
Success In Professional Life
Sonu Nigam will taste success in his career from 29 November 2017 to 16 January 2018, as Mars will transit in Libra sign. Thereafter, from 16 January 2018 to 7 March 2018, Mars will transit in Scorpio sign, which indicates gains on the financial and professional front.

March To August 2018 – Physically & Mentally Challenging Period
Between 7 March 2018 to 1 May 2018, Mars will transit in Sagittarius sign. Hence, Sonu Nigam should especially watch his health. From 18 August 2017 Rahu will transit in Cancer sign and Ketu will transit in Capricorn sign. Thus, Sonu Nigam will unnecessarily remain anxious and furious. Hence, he must remain extra cautious about his health. Moreover, disputes in personal life are also likely due to the adverse effect of this planetary position.
Overall, the time will be progressive for Sonu Nigam.
With Ganesha's Grace,
Prakash Pandya