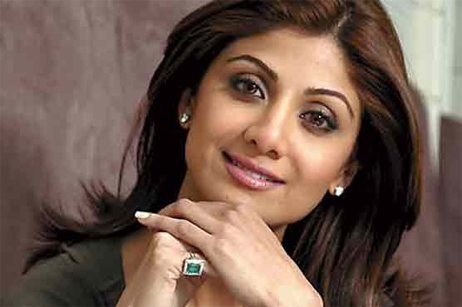 Shilpa Shetty, the glamorous Bollywood actress has now donned the hat of a producer. Her maiden movie as a producer, titled Dishkiyaaoon, is going to release in the month of January 2014. Shilpa Shetty has put her acting career on the back-burner, especially after her marriage to businessman Raj Kundra in 2009. A proud mother of a baby, Shilpa she ensured that her absence from the din and luster of a Bollywood acting career didn't translate into an absence of limelight from her life. Being the co-owner of team Rajasthan Royals in the Indian Premier League (IPL) and her appearances on television as a judge and host of reality shows has maintained her status as a celebrity in the public eye. Now, Shipla Shetty has ventured into the realm of film production. Ganesha analyses the Surya Kundli of Shilpa Shetty to assess her fortunes as a producer. Read on to know what the coming time has in store for her.



Shilpa Shetty
Date of birth:- 8th June 1975
Time of birth:- Unknown
City of birth:- Mangalore, Karnataka, India

Shilpa Shetty's Surya Kundli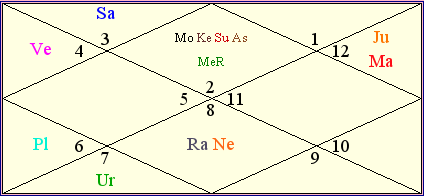 Astrological observations
Ganesha observes that on 10th of January 2014 when Shilpa Shetty's debut movie as a producer Dishkiyaaoon will release, retrograde Jupiter will be transiting over her Natal Saturn.
Mars will be transiting over her Natal Pluto, Saturn and Rahu over Natal Uranus.
Uranus will be transiting over her Natal Jupiter and Mars.
Astrological predictions
Considering planetary transits of the date of release that has been announced as of now, Ganesha feels that there are more chances of this release date getting postponed, which will work in the favour of the producers of this film.
If film happens to release on the date announced i.e. 10th January 2014, it will do average or better than average at the box office, but it won't be a super-duper hit.
Date of release, 10th January 2014 totals to 9, which matches with Shilpa's destiny number, so this film will not flop at least. However, as stars are not much in favour, she shouldn't expect it to be a blockbuster.
Moreover, Dishkiyaaoon's numerological total as per Pythagorean Numerology is 5, a number ruled by Mercury and as per the Chaldean system, it is 2. Both the numbers are not at all in rhythm with Shilpa's birth number or destiny number.
In view of the astrological and numerological analysis given above, Shilpa's debut film as a producer, Dishkiyaaoon is likely to have an average run at the box office.

Ganesha wishes Shilpa Shetty good luck in her new innings as a film producer.

Ganesha's Grace,
The GaneshaSpeaks Team