Planets Support Sakshi Tanwar In 2018, But She Will Have To Work Harder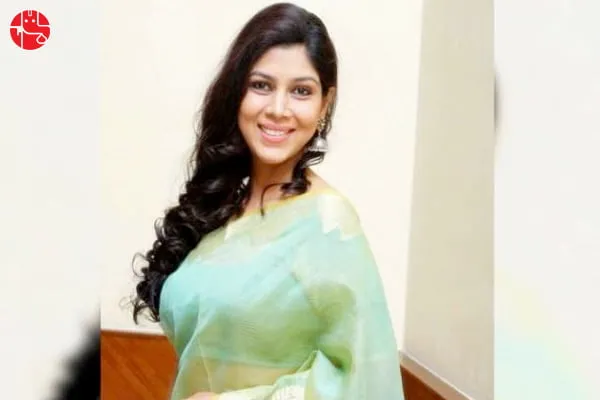 Actress Sakshi Tanwar has created a distinct image amongst the large audience of the small screen, due to her acting in the popular TV serial Kahani Ghar Ghar Ki. Actually, her personal life has been through many ups and downs, yet she never allowed this to affect her acting. Moreover, Sakshi has completed long innings of numerous TV serials & films, and till date maintained her popularity graph. Although she started her career as a sales trainee in a 5-star hotel, Sakshi was destined to work in some other field. Hence, she joined the field of acting and proved her acting skills by working in popular TV serials like Kahani Ghar Ghar Ki and Bade Achhe Lagtey Ho. Sakshi will be celebrating her 44th birthday on 12th January. Thus, we have done an astrological analysis of her solar horoscope to predict Sakshi's forthcoming year. Read on…
Sakshi TanwarDate of Birth:12th January 1973Birth Time: Not Available Place of Birth: Alwar, Rajasthan, India
Surya Kundli
Get Your Hand-written Janampatri By Our Experts.
---
Planets Have Lent Her Success, Fame
Sakshi is able to progress on the basis of her skills and hard work under the influence of Jupiter ascendant in her horoscope. Whereas, Sakshi Tanwar has achieved fame, respect, glory, prestige and eminence in public life due to the Sun-Mercury and Jupiter-Sun combination. Besides, Sakshi can bring reality in her acting, and present lively roles on the screen under the influence of Sun, Jupiter and Venus. Moreover, the Saturn-Mars pratiyuti in her solar horoscope indicates difficulties. But, this has also increased the possibility of creative results and growth. Further, the presence of auspicious planets in the ascendant house has helped Sakshi Tanwar to become a famous and successful actress with outstanding mental strength as per her Surya kundli. If you want to grow financially, avail the Free 2023 Finance Report.
---
Will Have To Work Very Hard
Sakshi Tanwar's Moolank is 1 + 2 = 3 i.e. Jupiter, whereas Bhagyank is 1 + 2 + 1 + 1 + 9 + 7 + 3 = 24 = 6 i.e Venus. While, 2018 is 2 + 0 + 1 + 8 = 11 = 2 i.e Moon. According to numerology, the year 2018 will be challenging for Sakshi Tanwar as the Moon and Venus are enemies. Besides, in her solar horoscope, Saturn is transiting in Sagittarius sign, and over the Sun & Rahu. Hence, she will have to struggle a lot and work harder. Moreover, as Saturn is transiting over Mercury and Venus, the period from year-beginning till 3-3-2018, and from 16-6-2018 to 28-11-2018 will be moderate. While the period from 4-3-2018 to 15-6-2018, and from 28-11-2018 to 28-12-2019 will be progressive. This was about her Birthday. But what about your birthday predictions? Buy Your Birthday Report- Premium and get a golden guidance.
---
Anxiety, Health Issues Foreseen
Further, Ketu will give moderate results till 21-12-2018, and thereafter provide unfavourable results, especially in financial matters. Hence, Sakshi Tanwar must control herself while speaking during this period. Moreover, Rahu's transit in Cancer sign may increase your health problems, and cause needless mental discomfort & anxiety. Whereas, Jupiter's transit in the eight house from the Moon will support Sakshi Tanwar in professional and financial matters till 12-10-2018. Thereafter, Jupiter's transit in Scorpio sign will prove to be very progressive. Also read about Smriti Irani.
---
May Face Difficulties In The Second Half Of 2018
The transit of Mars from 2-5-2018 to 6-11-2018 may cause difficulties. Whereas, during rest of the time you will be successful. Overall, Sakshi will have to work very hard during 2018, because it will be challenging. Anyway, she will move ahead in the direction of progress due to Jupiter's protection.
Happy Birthday Sakshi Tanwar from Ganesha and blessings for fulfilment of all your desires.
With Ganesha's Grace,
Prakash Pandya,
The GaneshaSpeaks Team
To Get Your Personalised Solutions! Talk To Astrologer Now.
---
---
Get 100% Cashback On First Consultation