Kareena Kapoor Horoscope – Mixed But Impactful 2023!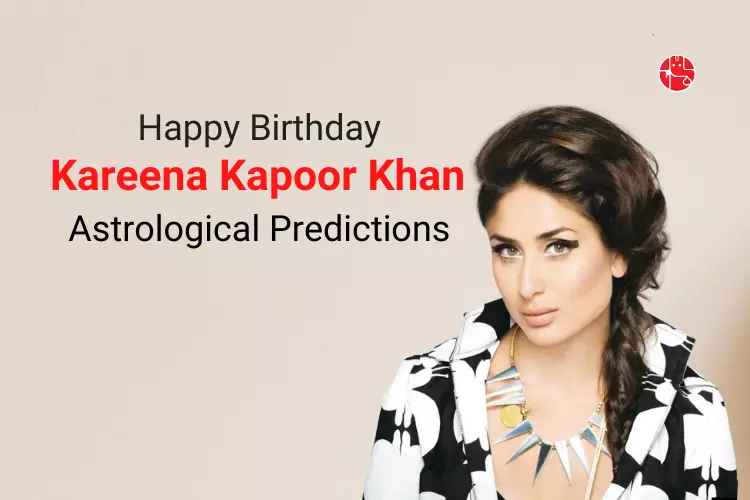 Born and brought up in an elite Kapoor family and as a granddaughter of Showman Raj Kapoor, Kareena Kapoor needs no introduction. She has the gifted talent from the cinema family, which made her one of the most successful actresses in the Bollywood industry. She is the only actress in B-town who worked with all khans from Shahrukh to Imran Khan. Her quick-witted personality and generous attitude towards others make her everyone's favourite as well.
Bebo started her journey from Refugee (2000), and since then, she never looked back. Heroine (2012) was her solo lead actress movie. Not to forget that she has won six Filmfare awards and is one of the highest-paid actresses in Bollywood. She also does charities for poor girls and women.
As per Kareena Kapoor Khan's horoscope, she has divine Jupiter as an 'Atmakaraka' and placing it in the Leo Sign makes her a majestic and charming person. She has her own beliefs and principles to lead her life. Leo Jupiter makes her artistic and creative too. Mercury as 'Amatyakaraka' placed in Virgo sign makes her very attentive and focused. Exalted Mercury makes her very perfectionist too.
She is blessed with "Dharma Karmadhipati Yoga", one of the most powerful Raja Yoga that brings name and fame. Smoky Rahu and Luxurious Venus conjunction makes her charming, attractive, glamorous and adds a lot of energy to her personality. She knows how to look well and be versatile as much as possible.
Curious if you have any powerful Yoga in your kundli to bring you name and fame? Grab your Personalised Wealth Report and know.
---
Kareena Kapoor Horoscope By Date of Birth
Kareena Kapoor Date of Birth: Sept 21, 1980.
Time of Birth: Unknown.
Place of Birth: Mumbai.
Kareena Kapoor Kundli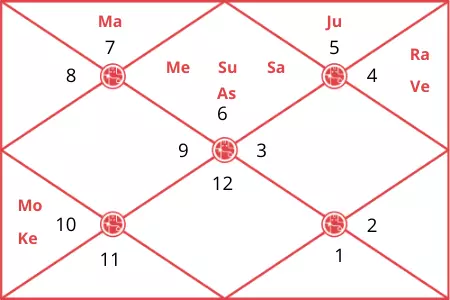 ---
What The 2023 Year Brings For Her
As per Kareena Kapoor's natal chart, transiting Saturn in Capricorn over natal Moon and Ketu may make her do fewer films but more strong character-focused. She can expect a new start in her acting career, in a way. She might be very serious about her work and quite rigid too. Divine Jupiter transit in Aquarius can make her more workaholic as well.
Kareena might make changes in her plans for future career growth too. However, as she is going through Jupiter mahadasha and Rahu antardasha, which might create some hurdles in accepting professional commitments, it is advised that she stays focused and alert! Venus transit might be crucial as it may also produce some of the special events in her life.
---
Bebo's Health During Pandemic
As per Kareena Kapoor Khan's kundli, Rahu transit in Taurus might bring a very good time for health-related matters. She gave birth to a baby boy as Jupiter transit in Capricorn also gave good results in progeny matters. Currently, Jupiter transit in Aquarius might give her more new ways to look fit. She is going to be very active in the gym and do yoga too.
Mars transit in Libra will work in her favour as it will transit over natal Mars, which again adds balancing energy to stay fit and good immunity power. Jupiter mahadasha and Rahu Antar Dasha can create some health issues as the shadow planet Rahu always adversely affects health in its antardasha. Mental health issues might be more this time. Best time to meditate!
---
Upcoming Movies
Bebo's upcoming movie is Laal Singh Chaddha starring Aamir Khan, and releasing in December 2023 as the 2023 year predicts some of the new changes in her acting career, so we might surely see her in a different role. Jupiter dasha and Rahu Antar Dasha will work in her favour, too, as the movie might be a surprise hit and might also break some records in unexpected ways. She's just got to be ready for the successful premiere! Jupiter transit will bring a very favourable period in her life, and viewers will also love the movie.
---
Wealth Prospects For Bebo
As per the kundli of Kareena Kapoor, she has very powerful Dhan yogas, which always brings stability in financial concerns. She has a very powerful Raja Yoga, which always makes her a workaholic persona and adds many gains in her life. Venus transit in Virgo over natal Sun, Mercury and Venus will also trigger many new wealth-generating sources. She will be very positive in her approach, and she might endorse new brands too. Divine Jupiter's transit over the natal Moon and Ketu might bring some new, unexpected sources of wealth gains.
Know what planets bring for you with your Free Janampatri.
---
New Business and Ventures
Taskmaster Saturn transit in Capricorn will make her more focused on her acting career. She may not invest in new projects but surely plan things for the future. Jupiter transit in Aquarius will make her freer and socially aware of present things. She might feel like starting something bigger which is yet to unfold. Mars transit over the natal Sun, Mercury, and Saturn can also bring new sources of investments. However, Jupiter mahadasha and Rahu antardasha might create investment problems, but gains through foreign investments can benefit.
As per Kareena Kapoor astrology, yes, a good 2023 for her. Even though professional success might not be there as per her desire, she will still feel changes, and her focus
would be to do things for the future. She might involve more in her family life too and might delay some of the projects, but we can expect some new inventions from her in a professional career for sure.
Want to Lead a Celebrity Life? Consult Our Top Astrologers Now!
With Ganesha's Grace,
Astrologers trained by Shri Bejan Daruwalla
The GaneshaSpeaks Team
---
---
Get 100% Cashback On First Consultation