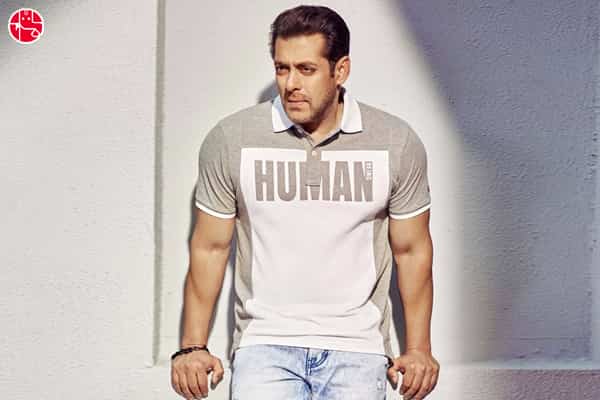 The world's most famous 'Prem' and India's most popular 'Bhai' – Salman Khan has been on a roll since long, especially after the spectacular success of his last few films – 'Sultan' and 'Bajrangi Bhaijaan'. There's a lot more on his platter in the near future as well, with 'Tubelight' and 'Tiger Zinda Hai' being highly anticipated. Though Salman has been shining very bright as an actor, one question always pops in the minds of the actor's fans – "When will he get married"? Well, Ganesha with the help of the stars feels that he may get married before the end of 2018. But, what about other areas of his life? How will the upcoming year be for him? Know all the answers in this article. Salman's career might be on an upswing. But what will your career unfold in future?
Find this out with Career Prospects Report.  
Salman Khan
Date of Birth: 27 December, 1965 
Time of Birth: Not Known
Place of Birth: Indore, Madhya Pradesh, India
Surya Kundali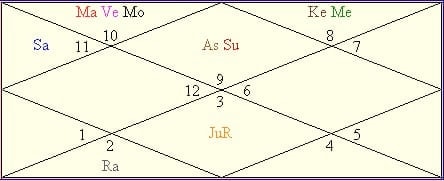 Films, New Projects And More
Ganesha feels that the transit of Jupiter will be highly favourable for Salman and will enable him to achieve better things. He will get the right opportunities and will be able to work in a more relaxed manner. Because  of the harmonious connection between the transiting Jupiter and natal Jupiter-Saturn, he will be putting in more efforts in philanthropic work. His organisation – Being Human may witness a some major developments post September 2017. 
The influence of Jupiter's transit looks influential for him. During the period ahead, Khan would be able to progress well at the career front and there will be opportunities abound. There will be a lot for his to choose from and he may even become a part of new contracts, events and programs. He will be able to maintain very good rapport with the artistes that he may collaborate with and also with the business associates. There will be plenty of opportunities for Salman Khan on career front. This may boost his earnings and increase his wealth. Do you have any query about your wealth situation?
Get the Wealth Ask a Question Report and know the answers.

Enhanced Equations With Co-Stars 
Owing to the positive influence of transiting Jupiter, Salman will be able to enjoy a better rapport with his co-stars and regular shoots will be more fun for him. Jupiter will present better opportunities for him to bond with others and we will be able to see more of him in the social circuits, events, birthdays of his close ones, etc. Moreover, there are also chances of 'Bhai' putting in efforts to reconnect with the ones that he may have been on a 'cold-war mode' earlier. 

Critical Acclaim 
Some of the upcoming movies of Salman may garner good reviews from the critics. This may further boost the overall prospects of his films. 
Matters Of The Heart
Mars happens to be the Lord of the 5th House of love and relationship in the Horoscope of Salman. Malefic Ketu will be transiting over natal Mars from August 2017, which will not favour the blooming of a new relationship. There may be some problems in his personal life, thus he will have to deal with things sensitively. 
Ketu May Push Khan To Settle Down 
Ganesha feels that he may settle down or may at least put in efforts to settle down during the transit of Ketu over the Natal Moon in Capricorn. He will endeavour to bring more security and stability in his personal life and may act with a long-term view in mind. 
Some More Controversies In Store? 
The journey of transit Saturn over the natal Sun may create some more controversies for Salman and his public image may get dented. Despite all the controversies, his career progress may remain untouched. 
A Progressive Period Overall
The upcoming period will be quite progressive and optimistic for Khan. There will be a lot of positive developments in various areas of his life and he may start investing more of his energy in his personal organisations. But, there are chances that some of his upcoming home productions may not perform as per expectations and this may cause some disappointments.