What do the stars have in store for Vidya Balan starrer Bobby Jasoos?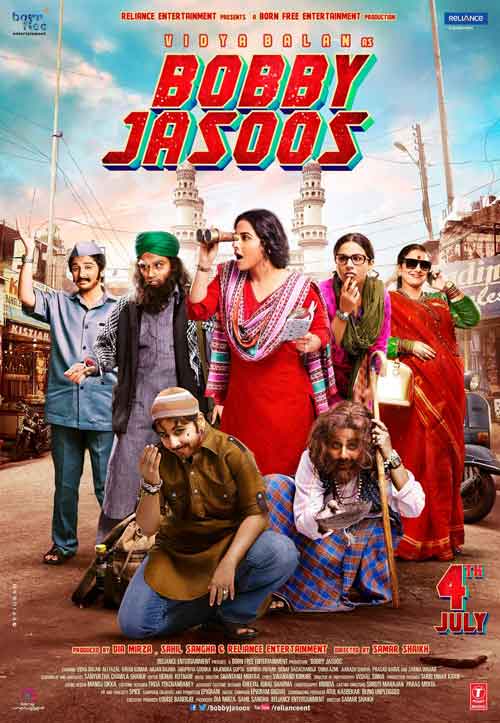 Vidya Balan starrer Bobby Jasoos releases this Friday, amidst much fanfare. Despite mixed reviews, the film already has millions of Bollywoood enthusiasts making a beeline at the cinemas across India. Produced by the ravishing beauty Dia Mirza, Bobby Jasoos is a female oriented film that sees the inimitable Balan in multiple shades of an aspiring detective. Set in the cultural backdrop of the colourful South Indian city of Hyderabad, the film also stars Ali Fazal, known till now for his short but memorable portrayal of 'Joy' in the blockbuster 3 Idiots and as a never-say-die musician 'Zafar' in the 2013 hit Fukrey.


Release Time Chart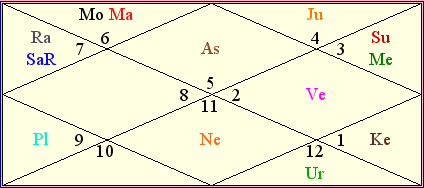 Well, the whole set up and the star cast are quite attractive, and thus has made people interested in the movie. But, what do the planets and stars have to say about the movie? GaneshaSpeaks.com team looked at the Release Time Chart of the film Bobby Jasoos and brought out the following starry points -

the film released with a Leo Ascendant, and the Lord of the Ascendant, Sun is in the 11th House of Gains with the Swagruhi Mercury.
Venus is placed in the 10th House of Success.
Saturn Rahu – both the malefic planets are in the 3rd House. This is a favourable placement.
Ketu is in the Bhagya Bhuvan, which is slightly unfavourable.
the 9th House Lord and Badhakesh Mars is creating Laxmi Yoga in the House of Finances.
Jupiter is exalted in the 12th House in film's Release Time Chart.

Keeping the aforementioned planetary readings, the GaneshaSpeaks.com team concluded that the film Bobby Jasoos may be set to do pretty well in all major sectors, especially the metro cities of India, and it is also poised to do extremely well in the foreign lands, as the exalted Jupiter is placed in the 12th House of the film's Chart. The word of mouth pull of the film shall be quite strong, thus expect reviews to have a major influence on the film's success. Despite all this, Ganesha feels that the film may not prove to be a blockbuster, due to Mars' ill-placement.

You may also get your horoscope analysed by expert astrologers! Avail 100% personalised Your Horoscope Analysis report NOW!

Ganesha's Grace,
Bhavesh N. Pattni
The GaneshaSpeaks Team

Your may also like to read: