Astrological Prediction For Arjun Rampal: Challenging Times Ahead For Him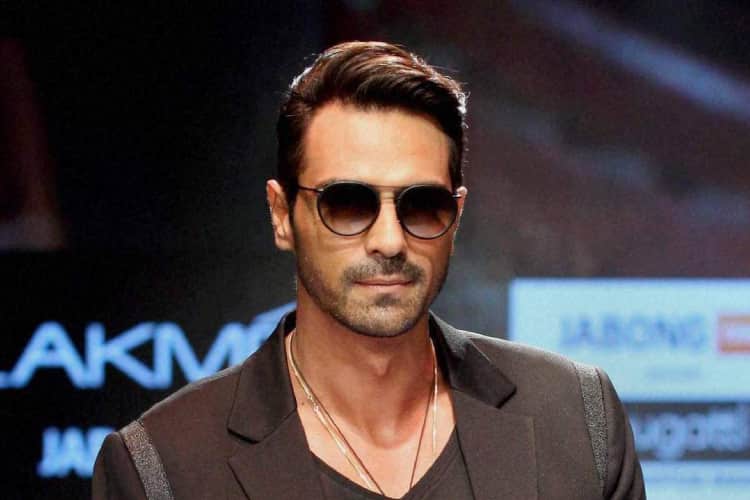 (Image Source: Internet)
There are numerous people who like and admire the Bollywood actor Arjun Rampal. Indeed, Rampal is one of the most versatile and looked up to personalities in the happening world of Bollywood. Arjun Rampal is a film actor, producer, screenwriter, model, entrepreneur, and a television personality. There are many feathers in his cap already which has made him stand way above the average. In fact, his glory is not restricted just to India but he is adored across the world, more so by the Indian community overseas.
Arjun Rampal made his acting debut in Rajiv Rai's romance Pyaar Ishq Aur Mohabbat (2001), which earned him critical acclaim and made him won several awards for his work in the movie including a nomination for the Filmfare Award for Best Male Debut.
Rampal has acted lead roles in various themes including romance flicks Deewaanapan (2001), Dil Hai Tumhaara (2002), Dil Ka Rishta (2003), Vaada (2005) and I See You (2006), action films Asambhav (2004) and D-Day (2013), thrillers Yakeen (2005) and Roy (2015), socio-political Chakravyuh (2012), crime drama Inkaar (2013) and biopic Daddy (2017), and has earned critical acclaim from critics and audiences for his performances and has gained a cult following for his attractive looks.
His present is glorious and on Arjun Rampal's birthday, we will see how will his future be like? Here is what Ganesha says about Arjun Rampal's horoscope analysis. Read on:
Arjun Rampal Birth Details
Date of Birth: 26th November 1972
Birth Time: Unavailable
Place of Birth: Jabalpur, Madhya Pradesh, India
Financial Problems May Disturb Him
As per Arjun Rampal birth chart, Saturn is transiting his natal Jupiter & Rahu. This may create problems in his life. Rampal will have to work very hard in order to make his finances grow. Planets show that he may incur losses on the financial front. Thus, he should be cautious while taking financial decisions. He should take decisions after proper thinking and planning, suggests the stars.
This cash factor may disturb him for some time. Consequently, he may feel frustrated. It may disturb his peace of mind. But the planets show that he is not going to give up easily. Rampal will continue to work hard to achieve his goals. And his efforts may give him at least some good results.
Besides, luck may not be on his side. However, Arjun Rampal will stand to gain from friends and senior citizens. Their support may help him in various areas. Rampal will get the desired success and achievement.
Poor Decision Making May Hamper His Work
During the phase beginning from 11th October 2018, he may get beneficial opportunities in work. He will need to take proper decisions in this regard. At the same time, he may face illness. Also, Rampal will have to spend a lot of money for his family members, foresee the stars. Want to know how your career will fare? Buy the Career Ask Question: Detailed Advice Report.
Transiting Rahu will be in the second house over Moon. Besides, Ketu will transit in the 3rd house. So, Rampal may feel stressed about some issue. He may feel anxious about unknown issues.
Needs To Be Careful About His Love Life
Arjun Rampal should focus all his attention on his profession. There will be a lot many expenses. He should consume only nutritious and healthy food. This is necessary if he wants to maintain a good health. Else, he may get ill which can dampen his spirit and hurt his future prospects, foresees Ganesha.
Arjun Rampal will have to be very careful about his love life. He should get more understanding with his partner. If he is in a relationship with someone, he may make it go to the next level. However, the influence of Rahu will create confusion in life, which may impact his romantic relationship. So, Rampal will need to be very careful and clear in his love relationship. Do you want to know how will your relationship be like? Buy the Relationships Ask 3 Questions Report. 
With Ganesha's Grace,
Acharya Krishnamurty
The GaneshaSpeaks.com Team
To Get Your Personalised Solutions! Talk To Astrologer Now.