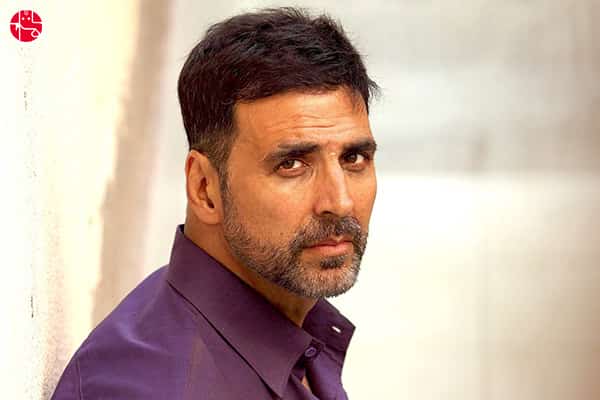 (Image Source: Internet) 
It has been a terrific film career for Akshay Kumar so far. But will his stars continue to shine in future? Ganesha has found the answer to this question. An astrological analysis of Akshay Kumar's horoscope brings out the prospects of his future life. Continue reading to find out:    
Akshay Kumar 
 Date of Birth: 9th September 1967
Birth Time: Not Known
 Place of Birth: Amritsar, Punjab, India
Surya Kundli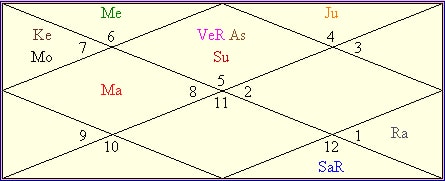 Astrological Observations:
Planets Are The Cause Of His Amazing Dialogue Delivery 
Jupiter is the Atma Karaka in his chart and it is placed in the exalted sign as per his horoscope. This indicates he is keen to learn and teach others. This personality trait of Akshay Kumar is also seen through his selection of movies. Mercury is exalted and placed in the 2nd house in his chart. This position indicates Akshay Kumar always wants to be right and give a straight forward opinion. This is the reason for his amazing dialogue delivery during movies. Besides, his
Virgo Zodiac Sign
makes him sincere in his work. 
Akshay Kumar Is Able To Balance His Personal And Professional Life 
Besides, Sun in its own sign indicates his strong and confident personality. This placement also makes him a true inspiration for the younger generation. Moon in Libra sign shows that he is able to always manage his personal and professional life. Also, Mars is in Scorpio and this reflects his interest in
Sports
or Martial arts. This planetary position has also made other people wonder about him. Well,
Entertainment
industry is ruled by Venus in his chart and the placement of Venus in Ascendant is the reason for his widespread popularity. 
He Will Bond More With His Children
Saturn will transit through the 5th house of his solar chart from October 25, 2017. This will make him focus more on his relationships with his children. Akshay Kumar may try to bond with them more intensely. There may also unfold a situation in the future that may require him to stay away from his children, for some time. This may impact his career performance as well, says Ganesha. Stars predict family issues may impact his career. Do you have any issues in your career? 
Buy the Career Ask A Question Report and get the answer to your pressing problem
.  
He May Face Sudden Expenses 
Jupiter will be transiting through the 3rd house over the natal Moon from September 12, 2017, onwards. This transit will deliver mixed results for him. On the positive side, this may make him again do action movies and perform dangerous stunts. He will also sort out his differences with his spouse. So, overall his marriage will again move on a smoother track. The negative impact of this transit could be lot many expenses. Akshay Kumar will experience sudden expenses, which may dominate his thoughts and this may push him henceforth to make financial plans well in advance. At the same time, he will get good chances to make financial investments. We need money to move ahead in life. Are you facing any problems in your finances? You can get it sorted out. 
Get the Free 2017 Finance Report
. 
Akshay Kumar May Face Health Issues 
Rahu transit
over natal Jupiter may impact his health. Akshay Kumar may need to give more attention to his health than he is giving presently. The period till December is crucial for his health and fitness issues. During this period, if he ignores his health even slightly, it can have a big impact on his fitness. In fact, if the problem is not handled immediately, his health issues may linger till his next birthday.  He should be extra cautious about his eating habits. He also needs to be careful and avoid meeting with accidents. 
With Ganesha's Grace, 
Aakanksha Jhunjhunwala