2019 Will Be A Mixed Bag For Aditya Roy Kapur, Predicts Ganesha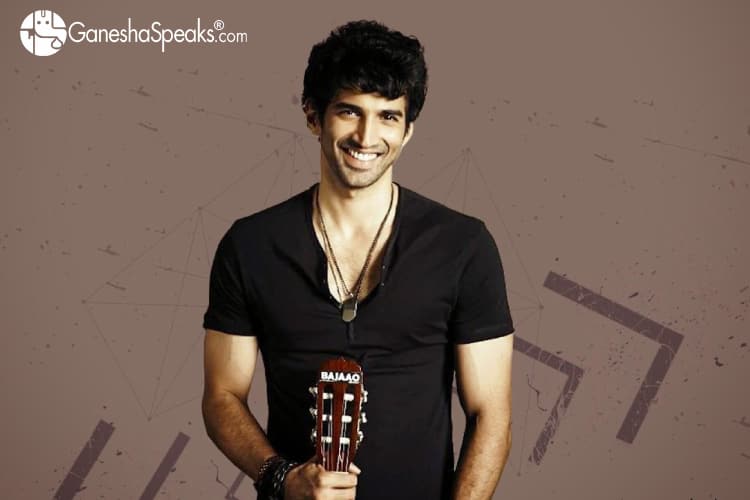 (Image Source: Internet) 
Bollywood is a world of dreams and aspirations. It is also an arena of cut-throat competition and unceasing struggle. There are only a few personalities who have made a mark in Bollywood. Well, famous Hindi movie actor Aditya Roy Kapur is one of them.
For a brief period, Aditya worked as a VJ on Channel V. He made his film debut with the movie London Dreams (2009), wherein he did a minor role. He followed it by playing supporting roles in Action Replayy (2010) and Guzaarish (2010). He gained prominence in 2013 by playing a supporting role in the coming-of-age romance, Yeh Jawaani Hai Deewani. Thereafter, Aditya appeared in the romantic comedy Daawat-e-Ishq with Parineeti Chopra and OK Jaanu featuring Shraddha Kapoor which did fairly well at the box office.
Aditya's career reached a turning point in 2013 when he played the male lead in Mohit Suri's romantic drama, Aashiqui 2, opposite Shraddha Kapoor. It was released as the sequel to Mahesh Bhatt's, Aashiqui (1990).
Aditya will celebrate his birthday on the 16th November 2018. Ganesha has analyzed his horoscope and peeked into the future. Read on to know his future:
Aditya Roy Kapur's Birth Details
Date of Birth: 16th November 1985
Birth Time: Unavailable
Place of Birth: Mumbai, Maharashtra, India
Astrological Predictions:
Planets Will Test His Skills
The transiting Saturn will test his skills and patience during the year 2019. However, Jupiter's transit will bring more rewards in his personal life. Planets foresee that he will face the test bravely and come out of it stronger.
Upcoming Movies Will Do Well
Aditya's upcoming movie Kalank may become another milestone for him, predicts Ganesha. It is planet Jupiter which will help his upcoming movie do well. This success will boost his confidence.
His Hardwork Will Bear Fruits
Besides, Aditya will work very hard in the days to come. And his strong efforts will bear fruits. Aditya will make professional gains. His prospects will get better in the months to come. You can access your Birth Horoscope Free and know your future. 
Will Get The Support From Planets
Planets will be in his favour. So, the Cosmos will have good in support for him. But he will have to work harder to actualise his fortunes, says Ganesha.
May Conquer New Heights
Aditya will be endowed with so much energy and confidence that he will be able to do things which look seemingly difficult. He can conquer new heights in the months to come. Are you facing any confusion in career? Buy the Career Ask A Question Report and get it resolved. 
Will Try To Reach His Full Potential
Aditya is yet to reach his full potential. He can do this in the time to come. Favourable planets have given their green signal. He will just need to work on it to let the unexpected happen.
Should Be Careful About His Health
Besides, Aditya will maintain average health during 2019. However, he is passing through a Sade Sati Phase, which can cause him some stress. He will feel stressed due to various reasons in his professional life. This may again take a toll on his health. Thus, he will need to be very careful. Aditya should work hard but he should not take it beyond limits.
Will Also Need A Healthy Attitude
It's not just his physical health. Even his mental health may go down, foresees Ganesha. His stress can dampen his spirit, which may create other types of problems. His focus and attitude may waiver. He may have differences with his siblings.
Will Make Good Gains Financially
On the financial front, Aditya is going make good gains. His earning potential may increase in the upcoming year, foresees Ganesha. He will get positive results from the efforts which he puts in. He will be motivated to work harder.
With Ganesha's Grace,
Acharya Upmanyu
The GaneshaSpeaks.com Team
To Get Your Personalised Solutions! Talk To Astrologer Now.