Aditya Roy Kapoor Horoscope: On Right Sadak to Clear all Kalank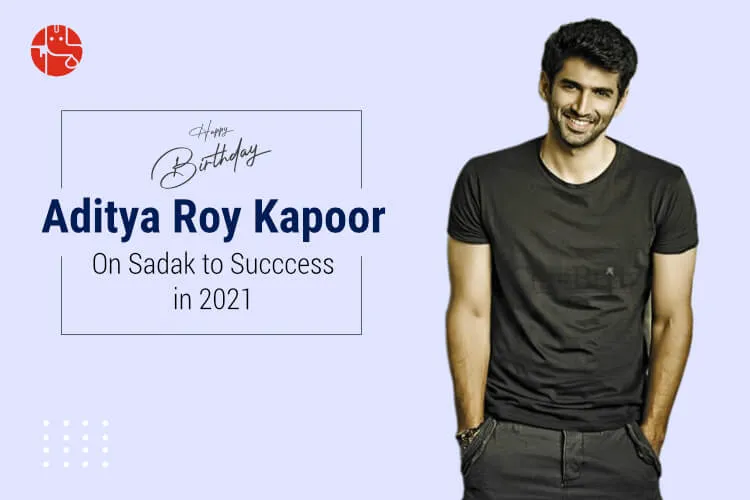 Gone are the days when we used to see Aditya Roy Kapoor flaunting a crazy afro in the background, doing supporting roles to the biggies of Bollywood. Now, a hairstyle is subjective, but it is good to see this not-so-loud, effortless actor making his own upwards journey in Bollywood. From his beginnings in films like London Dreams and Action Replayy to Malang and Sadak 2, the actor has really grown. The trailer of his upcoming 'Ludo', looks amazingly interesting as well.
On November 16th, the Aashiqui 2 actor will turn 39. The date of birth tells us that Aditya Roy Kapoor's Zodiac sign is Scorpio. We dive deeper and see what his birth chart has to indicate in terms of his future in 2024. As the exact time of birth is not available, we will analyse Aditya Roy Kapoor's Surya Kundli to find out what the upcoming year holds for him. Even though the time of birth is essential for an accurate prediction, a Surya Kundli can also tell us a lot about one's future. Here it is:
---
Aditya Roy Kapoor Birth Chart
Date of Birth: 16 November 1985
Time of Birth: Not Known
Place of Birth: Mumbai, Maharashtra
---
Astrological Observations of Aditya Roy Kapoor's Kundli
According to his birth chart, Rahu will transit over the natal planets in the second house, i.e. Saturn and Mercury. Jupiter will transit over the Moon in the 3rd house, and Saturn will transit over Jupiter in the 4th House. Aditya Roy Kapoor will be under the Mahadasha of Mars and Antardasha of Sun till March 09, 2024, and then Anatardasha of Moon will begin.
How do all these planetary positions and their transits affect his upcoming year? We will soon find out with our astrological predictions below. You too can get a better understanding of the opportunities and challenges coming your way with a personalised 2024 Highlights Report, written by our expert astrologers.
---
A Bounce Back on the Cards?
His latest release, Sadak 2 has proved to be a disaster in every way possible. Though Aditya Roy Kapoor was into his elements, there is not much one can do when other aspects of filmmaking let you down. The flashes of brilliance we saw in Malang were clearly absent in Sadak 2.
Turns out, this was a one-off case of misfire in his career. Though he may have to wait for some time to get something that is likely to be rewarding, he may find it eventually. The transit of Saturn and Jupiter in Capricorn is likely to prove beneficial, and leading producers of the industry may come seeking him. Especially after 8 October 2021.
---
A Revival of a Dream
What is the similarity between Kapoor's two very distinctive roles, London Dreams and Aashiqui 2? The common thread is music. In London Dreams, he was a musician, and in Aashiqui 2, he was a singer. In real life, Aditya Roy Kapoor is indeed passionate about music, which, unfortunately, has been on hold because of his busy schedule.
In all possibilities, we may get to see Rahul Jaykar coming up with his own 'Sun Raha Hai Na Tu…' this year. The positioning of both Venus and Sun in his Ascendant helps him to have an in-depth interest, knowledge, and techniques for music and singing. Moreover, Saturn and Mercury in the 2nd House create a Yoga Karaka position, adding to his abilities required for singing and vocals.
---
His 'Single' Venture
Not many of you may be aware of, but Aditya Roy Kapoor launched his own fashion brand 'Single' with Universal Sportsbiz (USPL) just last year. Unlike other celebrity brands, though this one falls in the economy of a common man. The customer base is supposed to be men from the age of 22 to 28, a hugely untapped market. Exciting, isn't it?
Mars being the Lord of the 7th house, helps him connect with the general public, audience, and gathering mass. Mars is also masculine and related to men. All of these point to a possible success with his fashion brand. His brand is likely to impress its customers and satisfy their needs.
---
The 'Tum Hi Ho' Factor
One of the most eligible bachelors of the Industry, Kapoor has been asked many times during his interviews about what he is seeking in terms of 'the one'. And though his answers have always been hazy, he seems to have a specific inclination towards someone with expressive eyes! A Kanmani is what this OK Jaanu actor seeks.
As mentioned above, he will be under the Mahadasha of Mars and Antardasha of Sun. Mars is the Lord of 7th house, and Sun is the Lord of 11th house. Both of these denote love, relationships, engagement, completion of desire, and fulfilling of old wishes. Add to that the exchange of houses by Mars and Mercury. Mercury being the lord of fortune or luck, a chance encounter is on the cards!
---
Happy Birthday, Aditya Roy Kapoor!
On what looks like a promising year for the actor, we wholeheartedly wish him a happy birthday. May this year bring him back to the screen and hearts of people with the same success he enjoyed with movies like Yeh Jawaani Hai Deewani and Aashiqui 2.
With Ganesha's Grace,
GaneshaSpeaks.com
---
---
Get 100% Cashback On First Consultation