Planets Will Make Aditya Chopra Excel In Career, Predicts Ganesha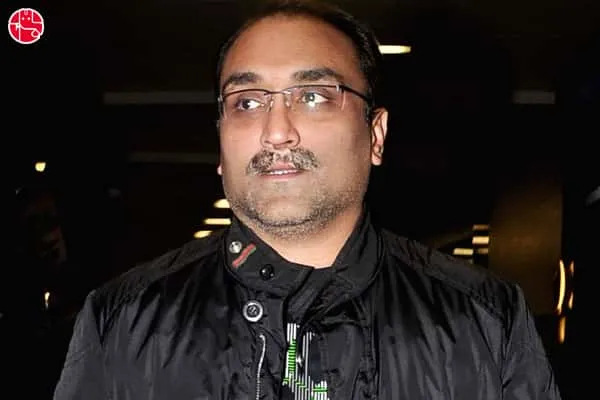 Aditya Chopra is considered a great Bollywood director and is credited to have given super quality films to the audience. As an added feather in his cap, he has produced movies like 'Veer Zara', 'Fana', 'Band Baja Baraat', 'Ek Tha Tiger', 'Jab Tak Hai Jan', etc. These movies have been widely appreciated by movie critics and fans alike. Besides, he runs a production house known as Yash Raj Films (YRF), the largest production house in the film history of India. Aditya Chopra has worked hard for this huge success. Are you curious about your progress in career? You can know your future. Buy the 2023 Career Ask Question: Detailed Advice Report and know the answer to your pressing problem in career.
While he has a golden present, the big question is whether his future too will be as shiny. Ganesha has analysed Aditya Chopra's horoscope and tracked his future. Continue reading to find out about the developments which Aditya Chopra is yet to see:
Aditya Chopra
Date of Birth: 21st May 1971
Birth Time: Unknown
Place of Birth: Mumbai, Maharashtra, India
Surya Kundali
---
About Aditya Chopra's Natal Planets
As per the solar horoscope of Aditya Chopra, he is born in the Taurus ascendant. Sun and Saturn are conjunct and Jupiter is seeing them. In the Luck space, Mars is with Rahu. Moon is seated in the eleventh house and in the Pisces sign. Besides, Jupiter is seeing Jupiter. Mercury and Venus are conjunct in the 12th space in the Aries sign.
---
Aditya Chopra Is A Far-Sighted And Understanding Person
The position of Venus has made Aditya Chopra not just understanding but also an intelligent person as well. Besides, the seeing of Sun and Saturn by Jupiter has given Aditya Chopra unique administrative skills and also the ability to move ahead in a planned manner. The sitting of Mars in the Luck Space makes him active and expert in performing his work. His natal Moon is dominated by the water element. That is the reason for his being a social and emotional person. No wonder, he has given such hit movies to Bollywood.
---
Planets Predict A Happy Married Life For Aditya Chopra
The conjunct of Rahu with Mars and the seeing the seventh place by Sun and Saturn has resulted in his divorce with his first wife, Payal Khanna. Currently, he is married to Rani Mukherjee. His present married life will be a happy one as Jupiter is seeing Saturn.
---
Challenging Times Foreseen For Aditya Chopra
Ketu is moving in his 12th house and Rahu is in the sixth house. Due to this inauspicious planetary position, Aditya Chopra may have to face struggling period till August 2017. Ganesha is foreseeing an increase in his worries due to this.
---
Aditya Chopra Will Make Financial Gains
Aditya Chopra will witness progress in his life after that (August 17, 2017). Until September 12, 2017, Jupiter will be in Virgo sign, this may bring in medium success in his work and good developments on his health front. He will make financial gains between September 12, 2017, to October 11, 2017. Stars predict more finances for Aditya Chopra. Will your financial situation too get the boost? Avail the Free 2023 Finance Report and know the answer.
---
Aditya Chopra May Face Mental Confusion
He is likely to achieve success between May 26, 2017, and July 11, 2017, due to the presence of Mars in the third house from his Moon. He will get chances to move ahead. Between July 11, 2017, and August 27, 2017, the gates for his progress will open further due to the planetary position. But he is also likely to experience worry in this period.
---
Aditya Chopra Likely To Gain Popularity In Public Life
Between August 27, 2017, and October 13, 2017, the Mars will move in the sixth place from his natal Moon. This may make him gain popularity. Besides, Virgo's Mars will move in the seventh place from his natal Moon between October 13, 2017, and November 21, 2017. This may make Aditya Chopra make financial gains. It can be said Aditya Chopra will gain more fame this year.
Ganesha blesses Aditya Chopra and wishes him success.
With Ganesha's Grace,
The GaneshaSpeaks Team
For Instant Solutions! Talk To Astrologer Now.
---
---
Get 100% Cashback On First Consultation