T For Talented T Natarajan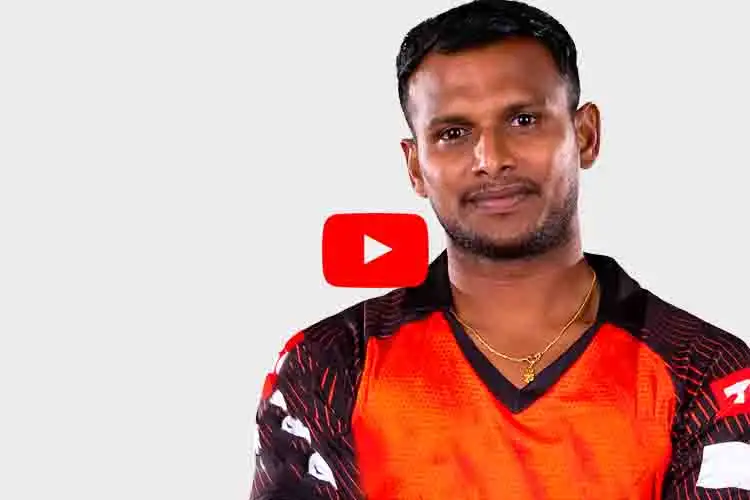 T Natarajan is an Indian cricketer who has been making waves in the cricketing world with his impressive performances as a fast bowler. Born on 27 May 1991 in Salem, Tamil Nadu, Natarajan has had a meteoric rise in his career, thanks to his natural talent and hard work. Natarajan made his debut for the Indian cricket team in December 2020 and has since become a regular member of the team. He impressed everyone with his bowling performances in the Indian Premier League (IPL) in 2020, where he played for the Sunrisers Hyderabad. He continued his impressive form in the Australian tour of India, where he made his debut and was the leading wicket-taker for India in the T20I series. Off the field, Natarajan is known for his humble and down-to-earth personality. He comes from a humble background and had to work hard to make a name for himself in the cricketing world. He is a dedicated and hardworking cricketer who is always looking to improve his skills and help his team win matches.
Get Your Hand-Written Janampatri By Our Experts.
One astrological factor that may have contributed to Natarajan's success as a fast bowler is the mutual aspect between Mars and Saturn. In Vedic astrology, Mars represents energy and aggression, while Saturn represents discipline and focus. When these two planets come together in a mutual aspect, it can indicate a person who is talented, hardworking, and determined to succeed.
Overall, T Natarajan's journey as a cricketer has been one of natural talent, hard work, and determination, as well as the astrological influence of the mutual aspect between Mars and Saturn. As he continues to evolve as a player, there is no doubt that he will continue to be a force to be reckoned with on the field and a source of inspiration for young cricketers all over the world.
What Are Your Natural Talents? Have They Helped You Succeed? Talk to the best astrologers to learn more about yourself. Download the app
---
---
Get 100% Cashback On First Consultation