Analyst To FedEx CEO: How Planets Helped Raj Subramaniam In His Journey?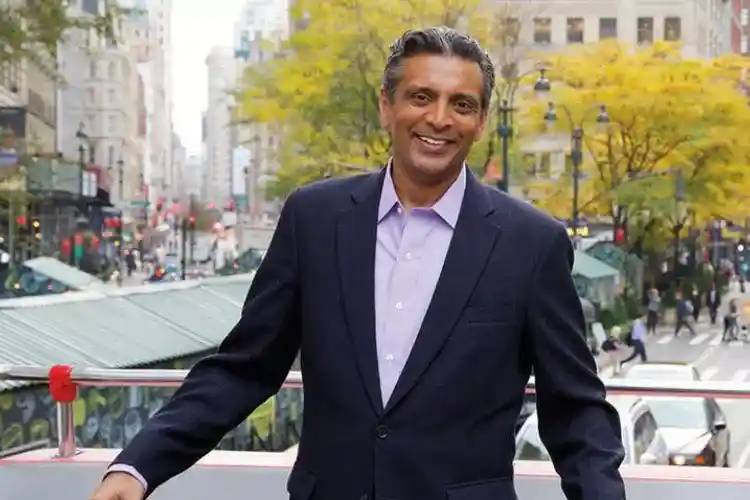 Indian American Raj Subramaniam is all set to replace Frederick W Smith as the new Chief Executive Officer (CEO) of the delivery giant FedEx. He has more than 30 years of worldwide experience in strategy and operations and has led the company through a period of tremendous growth.
In his own words, Raj Subramaniam always looks forward to concentrating on Board governance and global challenges like sustainability, innovation, and public policy.
From a junior analyst to the post of CEO of FedEx, climbing this career ladder has not been easy for Raj Subramanian. But, it was all written in the stars.
---
Which Planets Shined The Spotlight On Raj Subramanian?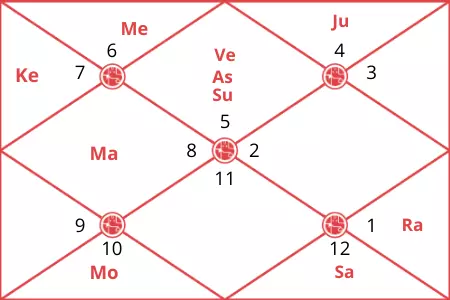 Raj Subramaniam Birth Details
Date of Birth: Sep 14, 1967
Place of Birth: Thiruvananthapuram, Kerala
Raj Subramanium's horoscope suggests that he was destined to have a high position in his career. In his solar chart, there is an exalted Mercury, and Sun & Mars are in their own sign. Due to the presence of exalted Jupiter, he has a very strong personality.
On Mar 29, 2022, Jupiter was in Aquarius at 26.09° while the natal Sun was at 27.06°. At the time he was selected as CEO, Jupiter was in direct aspect with the Sun. This position of the planets is the reason for the promotion. What does the future look like for Raj Subramaniam as the new CEO of FedEx?
You may also be interested in: No 'Secret Sauce' To Parag Agrawal's Success!
---
Sun & Leadership: The Qualities Of A CEO
Due to the presence of the Sun in his horoscope, he has great leadership qualities and is also good at decision making. This also makes him ambitious and honest. Exalted Mercury enhances his communication and logical skills. Mars, which is in its own sign, helps him in team building and group dynamics.
Moreover, his personality has loyalty and devotion due to the exalted Jupiter. As his moon sign is Capricorn, we can see consistency and discipline in his work. Getting no rewards even after hard work and dedication? Talk To Our Astrologers and know the reasons and remedies based on your horoscope.
---
Will He Be Able To Handle This Position?
He will take charge place as the CEO from June 1, 2022. At that time, Saturn will transit in Aquarius, and it will be in front of the Sun till July 12, 2022. Again, it will transit in front of the Sun on 18 Jan 2023, which might be a challenging period for him. He might face problems with the company's partners or issues related to new tie-ups. March 2025 is likely to be the most challenging period of his career.
Jupiter will transit over natal Saturn and will transit in front of Mercury. He can make a good long-term strategy, which can result in an increase in turnover and profits of the company.
Raj Subramaniam joins the elite list of Indian CEOs of global giants like Google, Microsoft, and Twitter with his selection. Do planets play a role in this pattern?
---
Jupiter Juxtaposition: Similarities With Other Indian CEOs
Sundar Pichai, CEO of Google (Alphabet), has Jupiter in its own sign, Sagittarius. For Parag Agrawal, CEO of Twitter, it's the same! Shantanu Narayen, CEO of Adobe, has his Jupiter in Pisces, another sign ruled by Jupiter. So we can say that all the CEOs have Jupiter in their own sign. And last but not least, Satya Nadella, CEO of Microsoft, has an exalted Jupiter.
Similarly, in Raj Subramanium's horoscope, Jupiter is in his exalted sign. Proving how important the position of Jupiter is in your birth chart. Where is Jupiter placed in your sign? Find out now with your Free Janampatri Analysis.
---
---
Get 100% Cashback On First Consultation